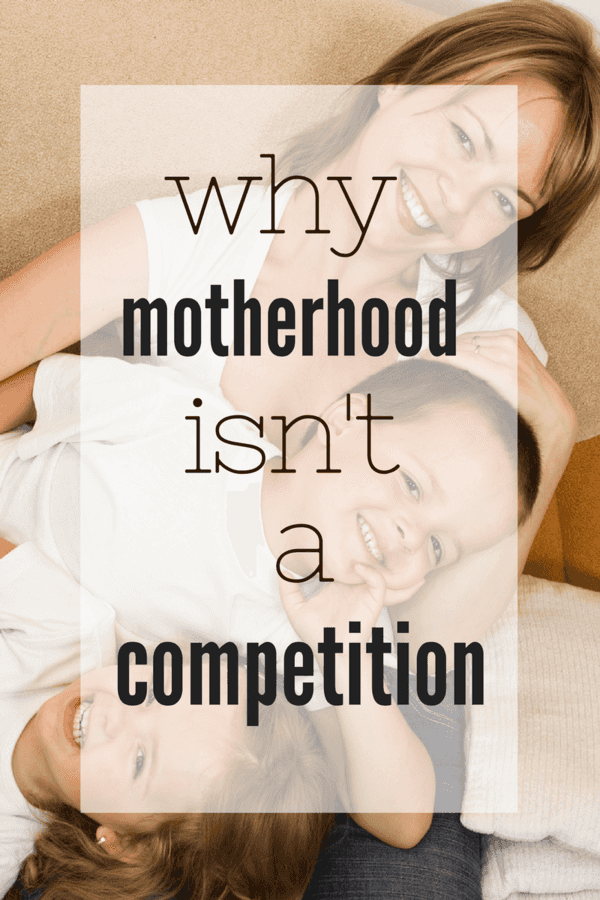 It's been almost 11 years since I first became a mom, and since that time, I have thought of motherhood as a daily journey.
Sometimes the journey is long and agonizing – it goes up and down, and sometimes, it makes me want to pull my hair out. Other times, I'm on a high that I can't explain – it's one of the most crazy roller coaster rides I think anyone could ever travel on and in the end, one can summarize it with two simple words: a journey.
Many of us travel this same journey – yet we all travel it differently. Some of us travel this journey with one child, some of us with 18 (perhaps someone has more – if they do, I'd love some tips.). Years ago when I had my first baby and she was in swim lessons at 6 months, I discovered that there were different types of moms.
Fast forward, and that 6 month old first child is now 10 1/2, and has 4 siblings. It's incredibly apparent that every mom has her own methods to her madness, yet we all are in the same journey of motherhood. Each of us mothers have our own way of dealing with life's challenges, our children, and our spouse – at this point in my life I tend to surround myself with other moms who think similar to me – slow and methodical, yet direct if need be. I expect my kids to pick up their room without me having to nag at them constantly, and I expect my kids to be able to play together in a civil manner without it sounding like you are constantly at eachother's throats.
I'm not sure what I'm thinking on that one. They clearly haven't gotten that down yet, just like they haven't realized that putting the bunch of "green bananas" in the washing machine won't ripen them any easier. And somewhere along the line, I must have forgot to tell my kids that you don't stuff empanadas in your pants pockets – they wash horribly and they leave a sticky, gooey mess in your washing machine. It's absolutely DISGUSTING to wash out.
I'm also laid back – I have learned that you pick and choose your battles. Sure, my kids have mismatched shoes – it's simply just easier to see them dress themselves with 2 mismatched shoes than to arrive somewhere without any shoes. I've also failed to teach my kids that meat thermometers belong in the kitchen cabinet – not thrown on the top of the house (and yes, they are still up there.)
Of all the battles I have chosen not to pick (meat thermometers on the house being one of them), it's with the competitive mom. You might even know that mom. She's in the same journey of motherhood as we are, except one thing is different: she's in to win it, and any way she can pump herself up she's right there.
I tend to surround myself with a similar personality – but sometimes I'll admit.. I tend to attract those that I am trying to avoid. You might even know one of these moms – she's awesome and helpful but at the same time, she's always digging for information so she can one up you in some way. This mom knows everything about everything. The overly competitive mom talks a lot and listens .. well, hardly listens.
Oddly enough, men don't do it quite as much. But women are frequently guilty of it. And when you live right next to that person it's incredibly challenging. I try SO hard not to.. and I'm sure there are times that I do without realizing it.
But I don't think I'm remotely as bad as some others.
This is how it might possibly go:
"Oh! You are making tamales?! I just got stuff to make tamales too! Where did you get your stuff from?"
(Me) I had it all in the pantry. I got it at the market a few months ago.
(Her) "Oh! I got mine at Trader Joe's. You should check it out there. They might have what you need.
So does the hispanic market. Ask my husband, he's the one who went there a few months ago for me. :)
What Oil do you use in your Tamales?
(Me) Coconut oil .. I had it in the pantry.
(Her) "Oh! I use this really high quality Grape Seed oil from Trader Joe's… it's all I use. It's better for you."
Easton has mismatched shoes, did you know that?
(Me) Yeah, he has matching shoes here. He just threw on "any" 2 in a hurry.
(Her) "Oh! You should buy your kids good quality shoes. We spend at least $50 or $60 on our kids shoes and they take great care of them. Did you get those at the thrift?
Seriously? He's 5. I'm not doing that. And yes, I got them at Goodwill. He's 5.
Moving on.
Your daughter said she has lessons today, lessons for what?
(Me) They are Piano lessons. She goes once a week.
(Her) "Oh! My kids take piano too! They are ALSO in soccer, chess, and softball – we're SO busy! You should put your kids in more activities – maybe they wouldn't be so full of energy."
Your kids said you stayed overnight in Flagstaff to go to Bearizona!
(Me) We did! They had fun.
(Her) Where did you stay?
(Me) The Hampton Inn. The only hotel that had a room for 7 without costing us an arm and a leg.
(Her) "Oh! Really? You should stay for 3 or 4 nights. We always do! You should do that, it's wayyy more fun than just going for one night.
You should take your husband out for dinner, I'll watch all of your kids.
(Me) Thanks.. I might do that. But not with all 5.
(Her) Why not just drop them all off? I know all about kids… I have 2! Having 5 will be easy. It's easy. Trust me.
She wants you to feel like you can trust her but.. instead you end up feeling inadequate about yourself. If you have kids that often times go to play at the competitive parent's house, they come back feeling inadequate too.
So how do you deal with this this type of competitive parent? The easiest way to do that is to ignore and walk away from them. Which seems easy enough – right? But not always so easy either, especially when you live down the street, . Then it's not quite as easy. Sometimes you do have to face them – and when you do, it's easiest to give them just enough information but not go overboard. It's also helpful when your husband can help you get through the conversations relatively quickly so you can move on and get out.
In the end, we should be be wonderful supporters of each other – happy for those mothers who do well and encouraging for those who need extra help. We should want to inspire and help empower each other – not secretly to dig up information to help us one up to make ourselves feel like we are overachieving in the parental department.
In all seriousness though – is life really about winning in the parental department? It's not. Life is about learning how to connect with others, sharing their successes and helping people feel empowered. There is enough out there for all of us to be happy and even more than enough for our kids to be happy.
Deep down, we all compare our kids to other kids. We also compare ourselves as parents to other parents. Most of us don't' do that to one up anyone else, we simply do it because we need a type of reassurance that are not alone in the struggles that we face every day.
It's comforting to us to know that we are all in this together – no matter how many vegetables our kids don't eat, how many thermometers they throw on top of the roof and how many empanadas they stuff in their pants pocket to go through the wash.
Related Posts: