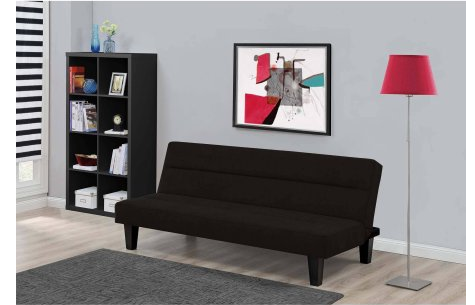 This is the lowest price of the year – it's a great deal if you need to pick up an extra bed – if you have children in college, or just need to furnish a den for a small amount of money.
Pick up the Keba Futon Sofa Bed for $99 at Walmart.
This low set sofa sleeper is available in multiple colors, you can pick one that complements your decor. With a simple folding design, it easily converts from a stylish sofa to a comfortable bed.
Shipping is FREE or opt for pick up in store (where available).