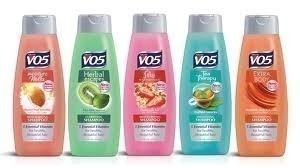 Did you know that you can use hair conditioner as fabric softener?  Many of you may pass on cheap conditioner… but it really can be useful if you are running low – so keep an extra bottle or two on hand for emergencies.
Starting tomorrow you can grab Vo5 Conditioner at Fry's for $0.47 – use that conditioner to make your own batch.
You will need:

Inexpensive conditioner – Vo5, Suave work well
Empty Softener bottle to use

Use the ratio of conditioner to water of 1:3; shake up well & put in the bottle. You can:

::: Pour a capful in the rinse cycle OR,
::: Soak a rag, and ring out, toss the rag in the dryer, and re-use after the load is dry, OR
::: Use a spray bottle to spray the drum of the dryer with softener & then put your clothes in.
I don't recommend making too much at once because it does get slimy with time…and as with any concoction, please put up out of reach of the kiddos.
I used to use this quite a bit when we first got married…… I don't use softener now (because I feel like it leaves a film on my clothes) but for those of you who do, it can be quite a money saver.
You can also use the conditioner + water in a bottle with a 2:1 ratio as leave in conditioner for your kiddos – this is a great way to use trial size conditioner packets you get in the mail.
Do you have any other suggestions for using hair Conditioner?
Related Posts: