This spring umbrella card craft is a unique way to say "Happy Mother's Day" or "Happy Spring"! Open up the card and a 3D bird and umbrella will appear!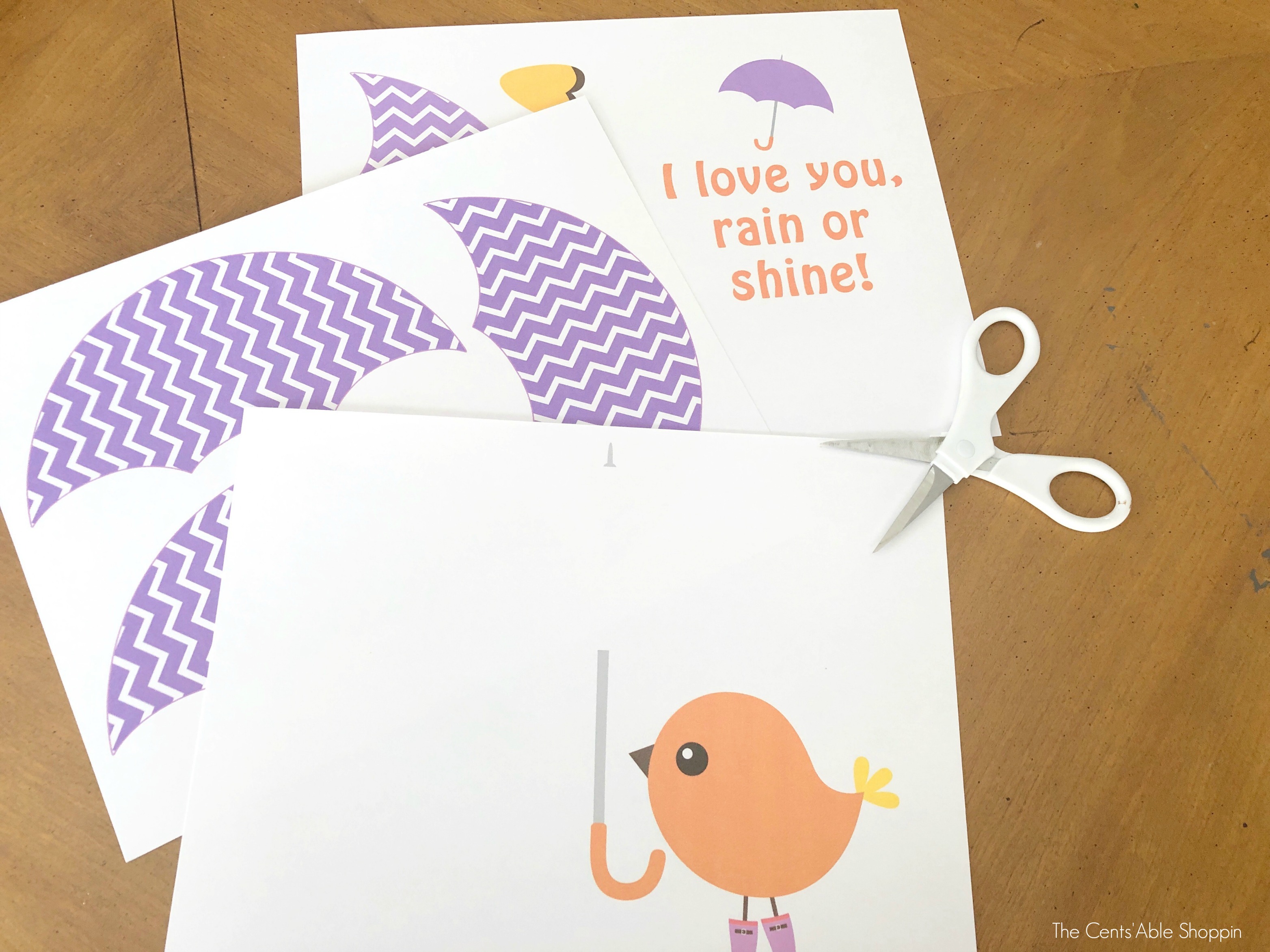 Mother's Day and Easter are coming up right around the corner. Not to mention.. hey, it's spring in many parts of the U.S.! Here in Arizona, we really don't get too much of a cold winter… this past week has been rather warm. I'm guessing that we aren't getting any more cool weather and the heat is here to stay.
With Mom's Day and Easter coming up ahead of us, this Spring Umbrella Paper Card craft is a cute way to celebrate Mom or Dad.
Materials needed:
glue stick
matching ribbon
(***Please do not pin the PDF file, above, to Pinterest!***)
The end result is this adorably cute card that you will NEVER find on the shelf at any retailer! Isn't that just the best? I love being able to gift something that nobody can get anywhere else!
Check out the video for this cute Spring Umbrella Card Craft Project, above.
Spring Umbrella Card Craft
Before you get started, you'll want to follow the directions to ensure success:
Print pages 2-4 on card stock. Fold the inner card so that the bird is facing the inside.
Cut the front greeting card along the dotted line. Set aside. Then, cut the umbrellas, wing and pink rectangle.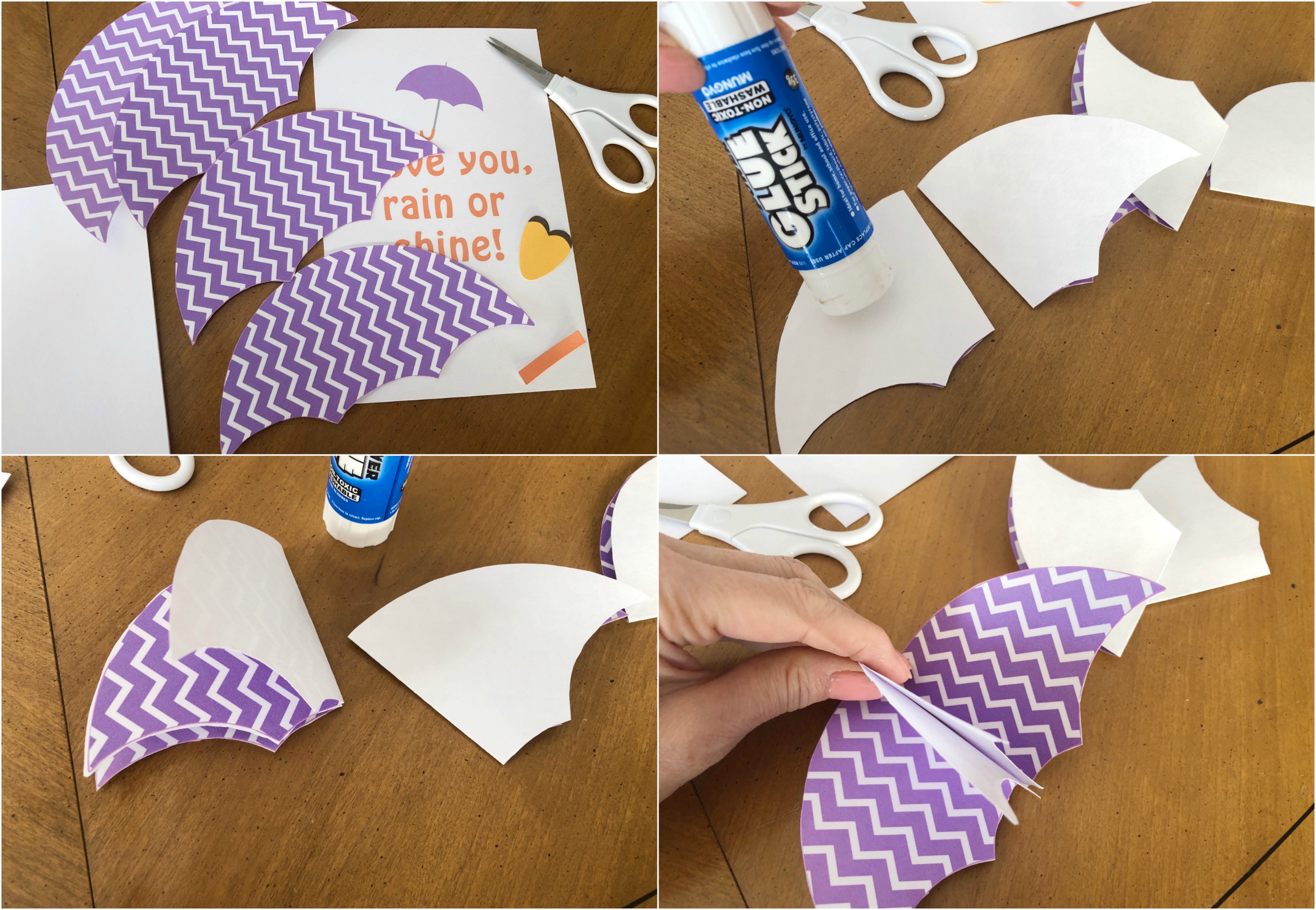 Fold the umbrella shapes in half – it helps to crease these like you did with the card. Then, glue the halves on top of one another. Once you have them glued together, open them up so that the blank sides of the umbrella are facing down.
Once you have them glued, apply glue to the blank sides and position them up so that the blank sides of the umbrella are facing down. Apply glue to the blank sides and position it above the umbrella handle. Press it down onto the card.
Next, take the pink rectangle and fold it like an accordion. Glue one end of the accordion to the back of the wing – allow it to dry.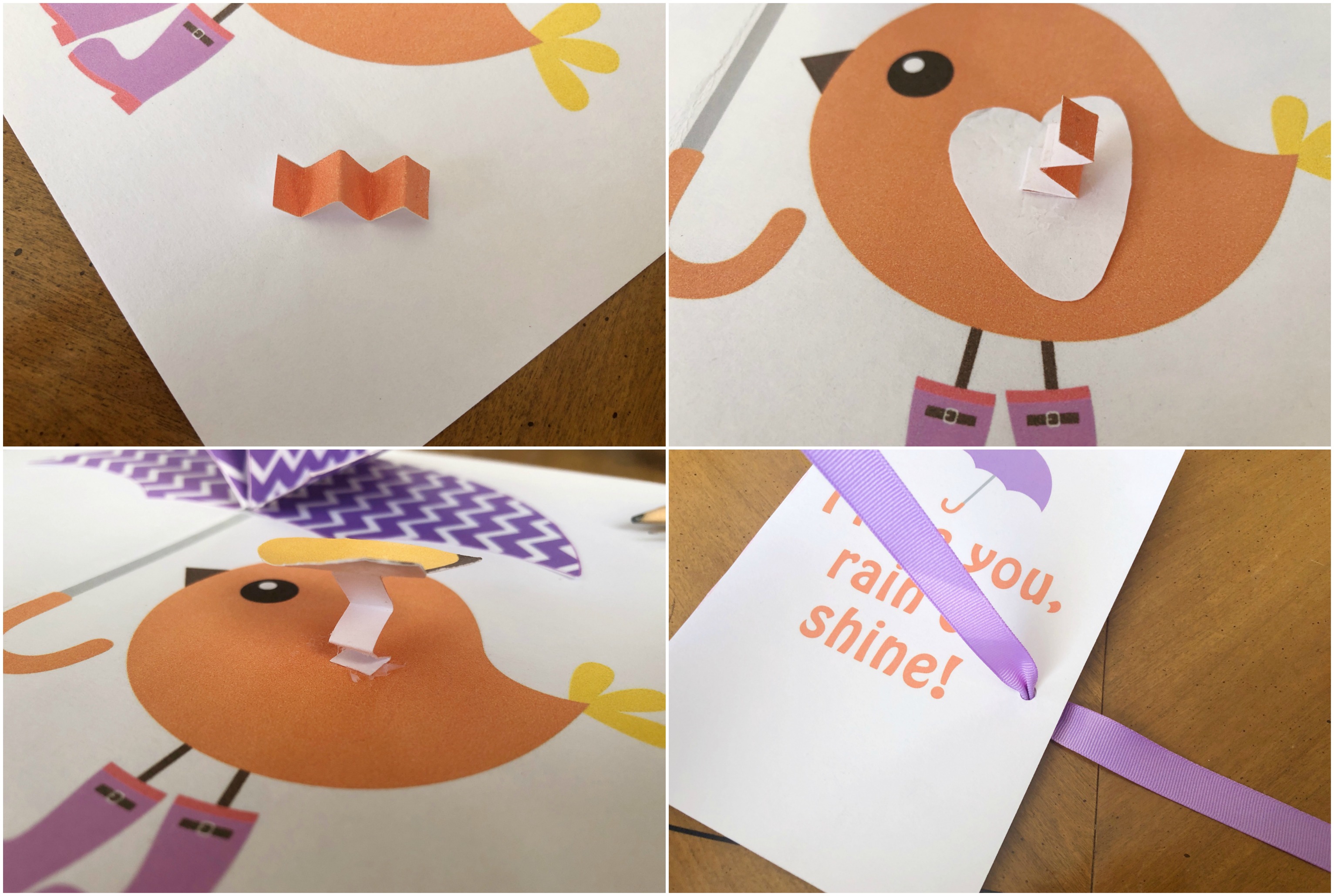 Place a bit of glue to the other end of the accordion strip, then glue the wing to the bird's body. Allow it to dry. Close and press the card, then re-open to separate and arrange umbrella shapes. Allow to dry.
Glue the front of the card (with greeting) onto the folded creation.
To finish the card, use a hole punch device and create a hole through all layers. Thread a matching ribbon for a pretty tie closure. That's it!