This beautiful Mother's Day printable would make a sweet and cherished gift for mom from her children when kept framed or as a keepsake!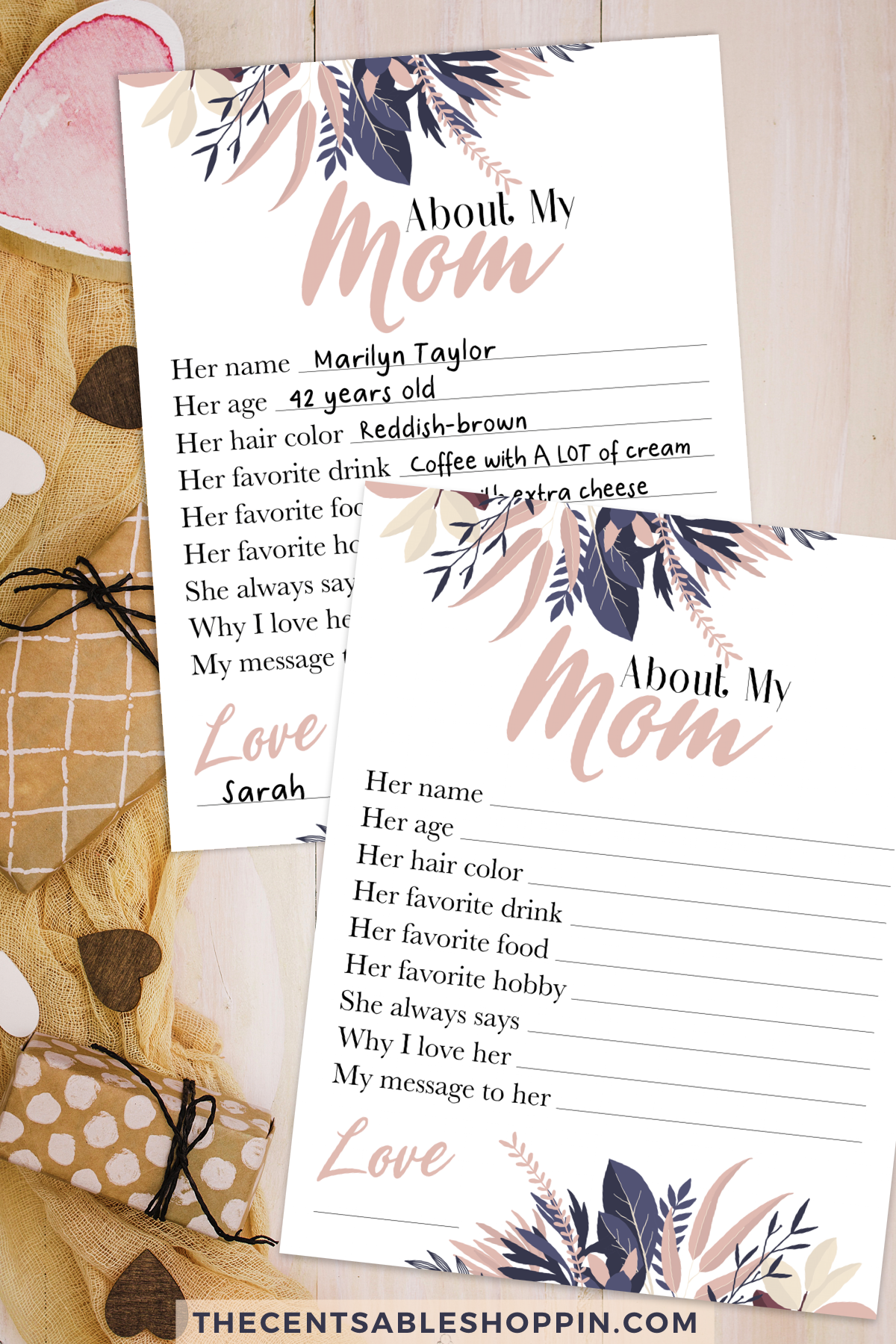 Mother's Day is today! If you ask any Mother what she wants the most for Mother's Day, I can guarantee she will be happy with time spent with her loved ones.
I love making memories with my kids. I like to listen to what they love and appreciate about me that makes me the Mother I am.
After all, what would we do without our Mothers? They do so much for everyone all day long. From kids to spouse, taking care of the house all while multi-tasking like nothing you've ever seen before.
About My Mom Printable
That's why this Mother's Day printable is so special. It's a beautiful way to honor Mom. Display this beautiful printable in a keepsake frame and Mom has a gift for years and years to come.
Simply pick up a pack of card stock at your local Staples, or order a reputable variety from Amazon. Print this Mother's Day printable on high quality paper. If printing is not something you are able to do, send the printable to Staples or Office Max to have them print on high quality paper. Then allow your child (children) to fill out. Head off to Michael's or Hobby Lobby and use your savings coupon to find a suitable frame (or matte and frame).
Display as one, or display in a cluster on the wall to showcase all the special qualities about Mom that you love so much!
This Mother's Day Printable is a simple, yet beautiful way to give to Mom this Mother's Day! I know this Mother's Day printable would mean far greater to me than anything else I could ever receive!