Fun and quirky deep sea creature soaps, studded with fascinating underwater sea creatures enveloped in a moisturizing soap base – perfect for bath time!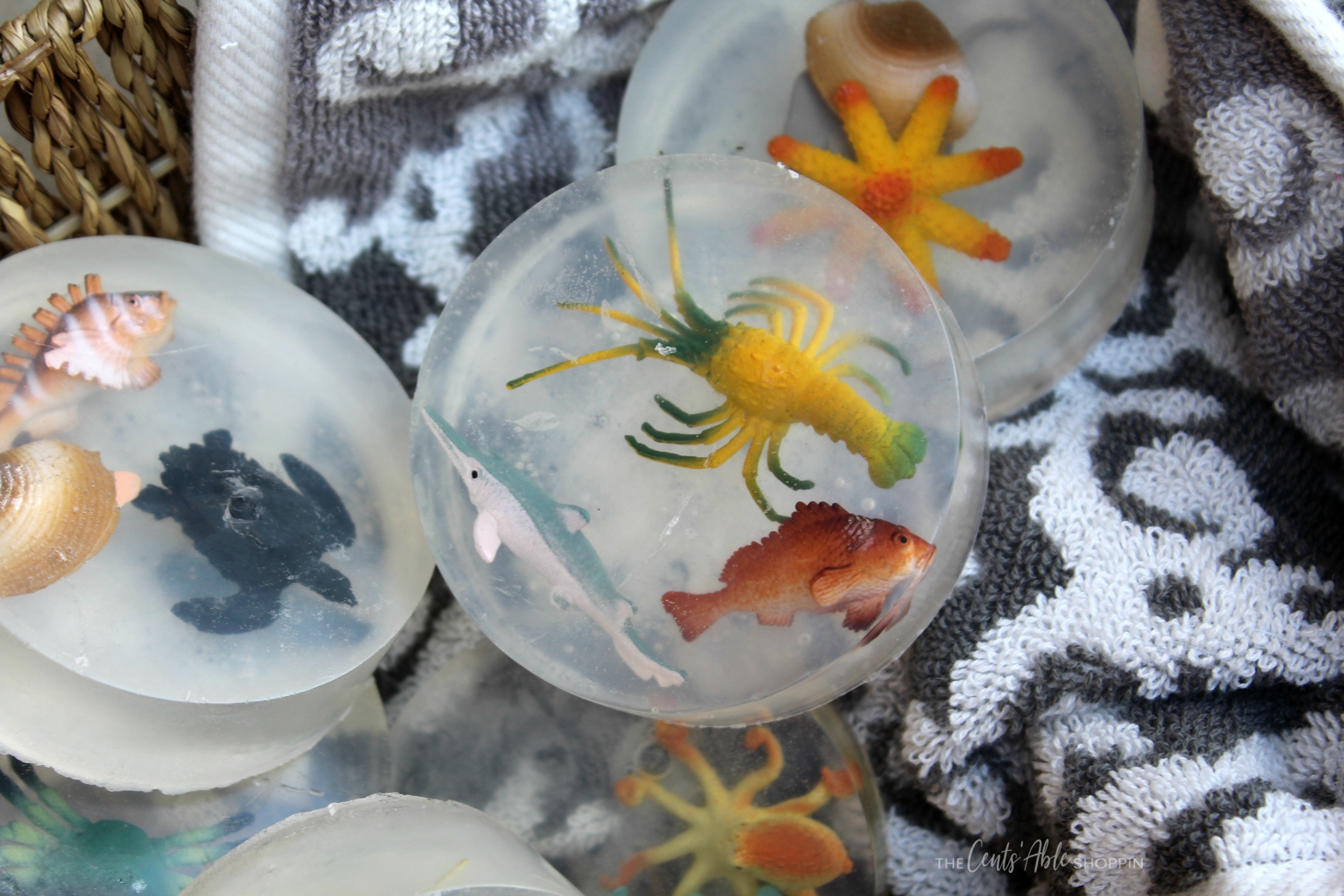 Bath time is supposed to be a fun experience for kids. But every now and then, we all have that one child who simply refuses bath time.
(Am I right?)
Around here, it's our six year old. She will gladly take a bath at her grandparents house, but not at my house. As a result, I'm always looking for fun ways to make bath time an adventure she won't forget.
For quite a while it was bath bombs – those little gems were like golden nuggets in this house. And if given the opportunity, my kids would have tossed the entire tray of bath bombs in at once to see how big the "massive fizz" could go!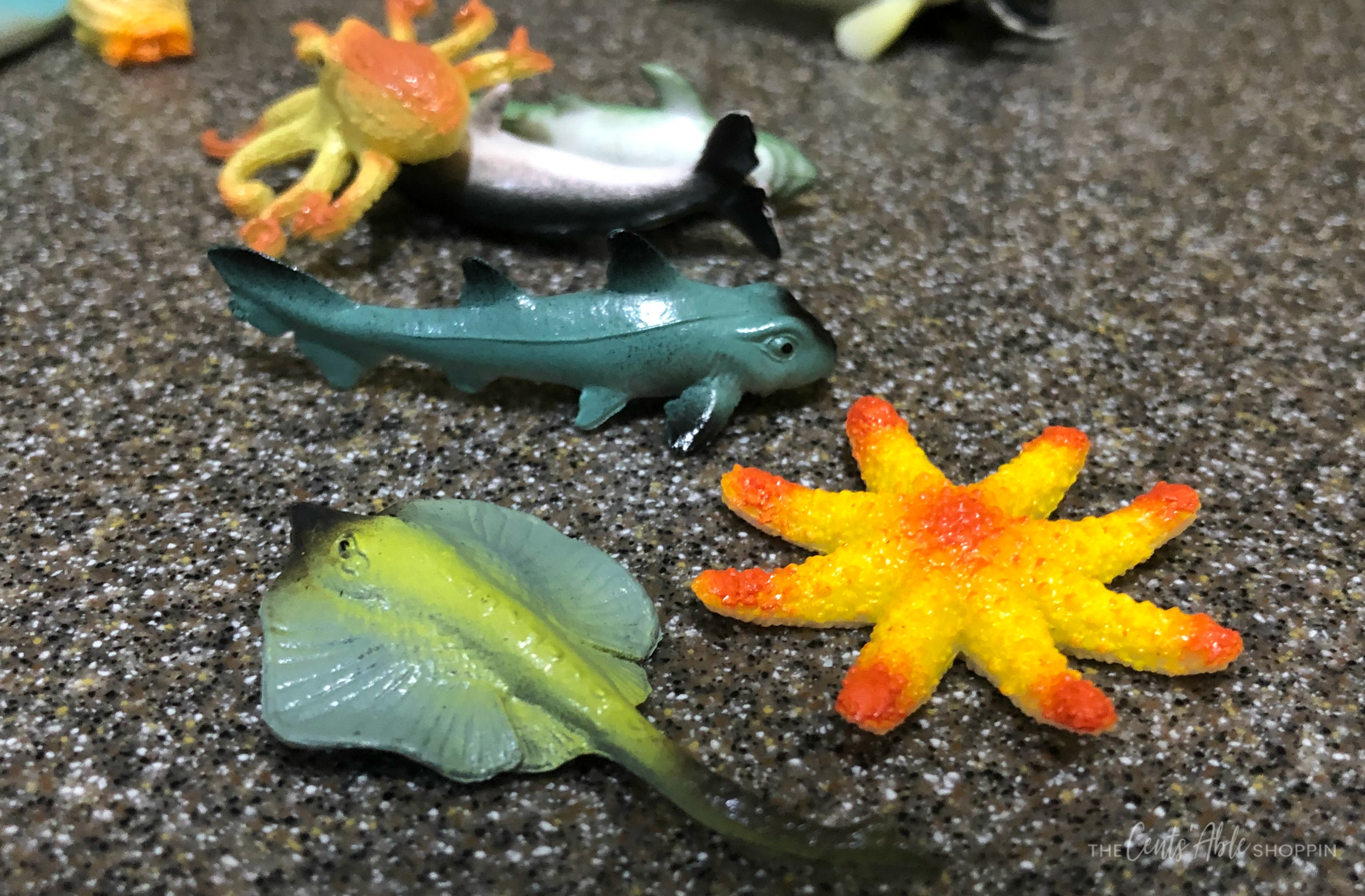 These deep sea creatures are the perfect addition to these fun kids soaps. After the soap is well used, these sea creatures can be played with over and over again. While they might not be the best choice for the smallest of kids, for kids ages 5+ they will stretch their imagination!
Deep Sea Creature Soap
These deep sea creature soaps are the perfect medium to a happy bath time while also allowing a little fun in the process. The DIY is simple — clear soap base, and these underwater deep sea creatures.
Materials needed: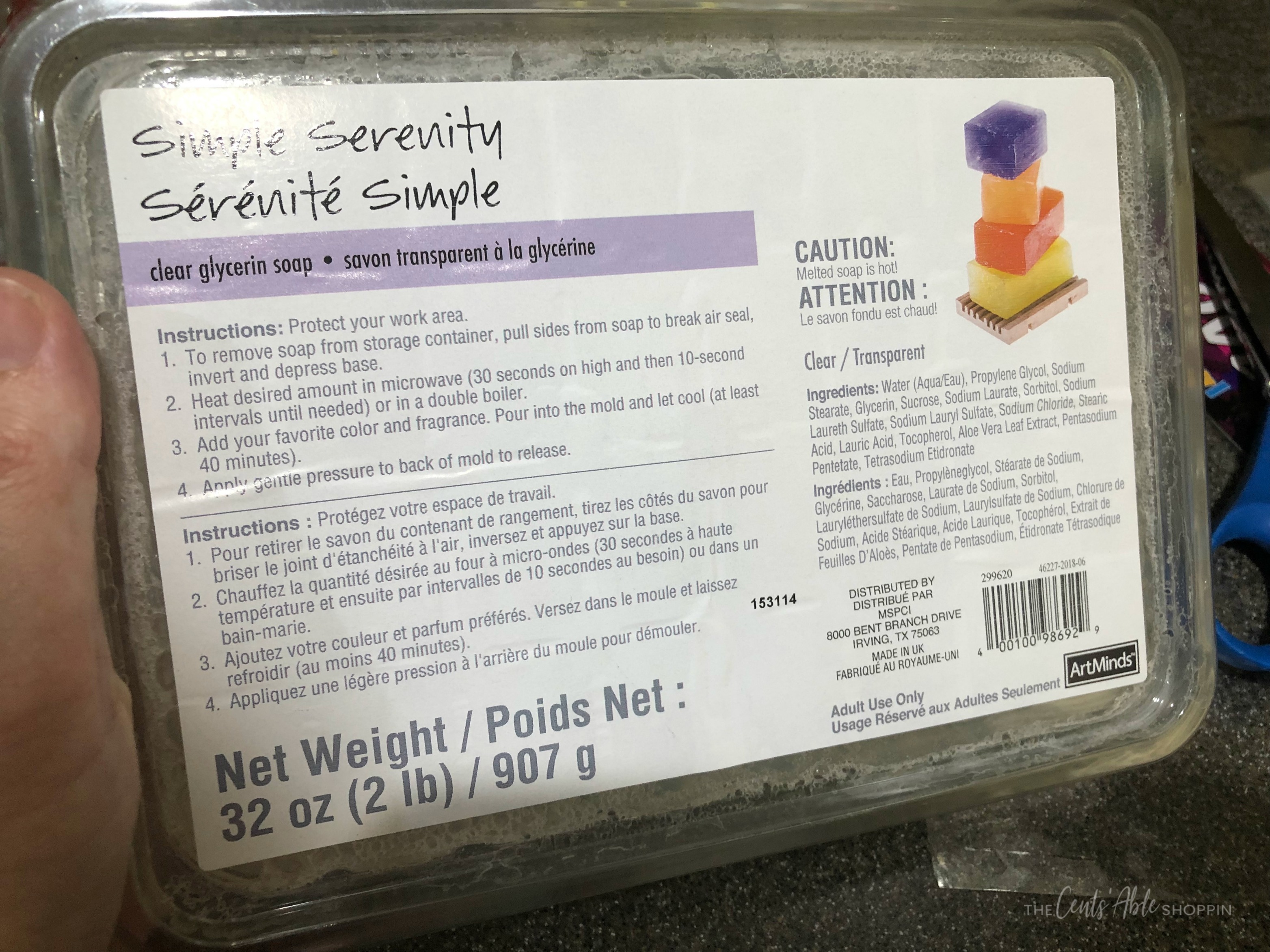 You can find clear soap base on Amazon – however, it's much cheaper in price if you pick up at your local Michael's craft store. Use the weekly coupon to save even more.
Directions:
Place the clear soap base block on a cutting board and cut into small squares with a sharp knife.
Place the chopped soap squares in a glass measuring cup. Heat in the microwave for 15-20 second bursts until melted. Take care to stir between bursts to ensure that the heat is distributed evenly within the soap base.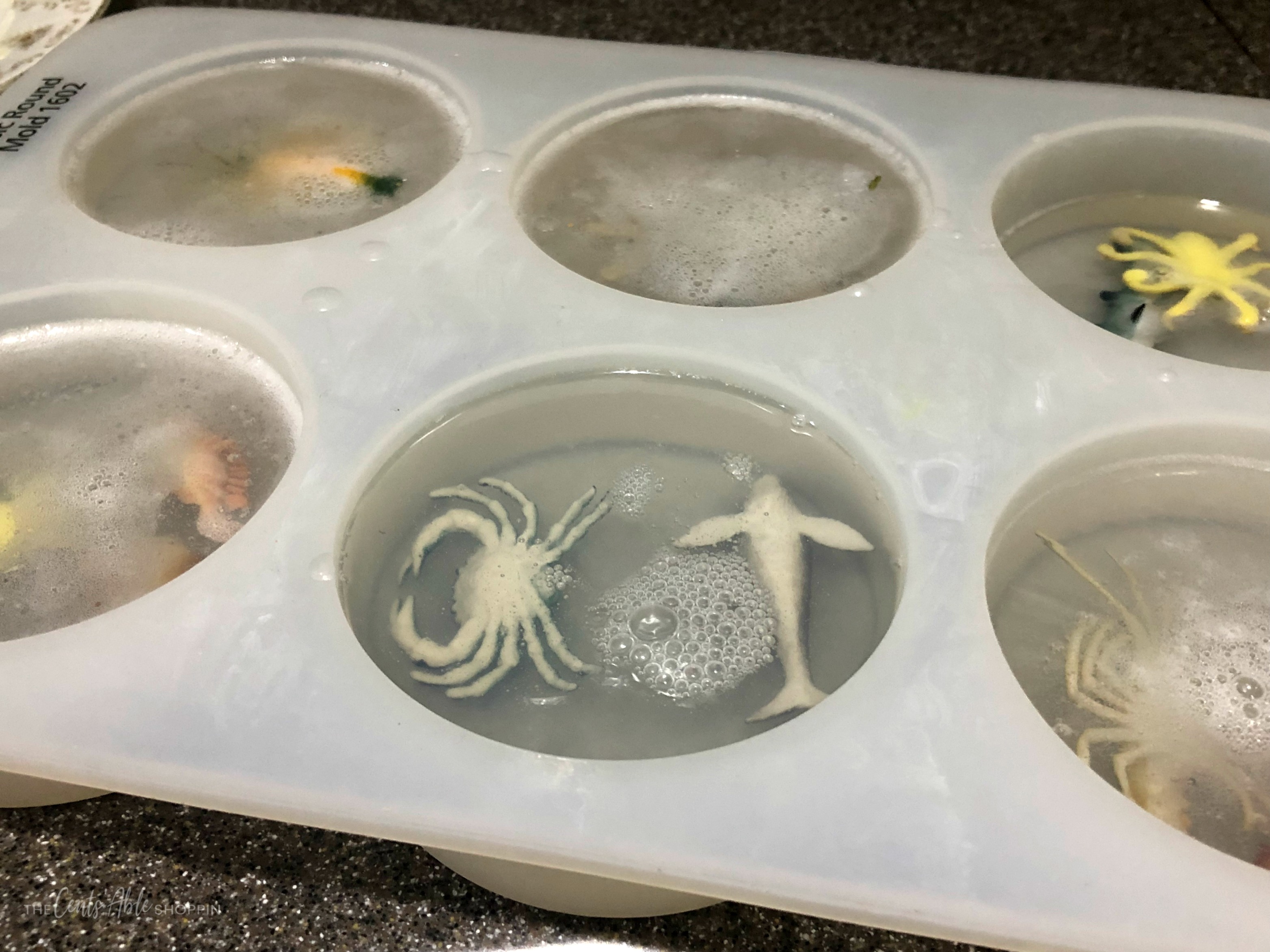 Prepare your 6 ct cavity mold by laying two of the sea creatures within – place them wrong side up. Once the soap has melted, carefully pour into each cavity mold taking care to push the animals under the soap as you fill.
Repeat for each cavity, then push to the rear of the counter and allow to dry 4-5 hours if not overnight.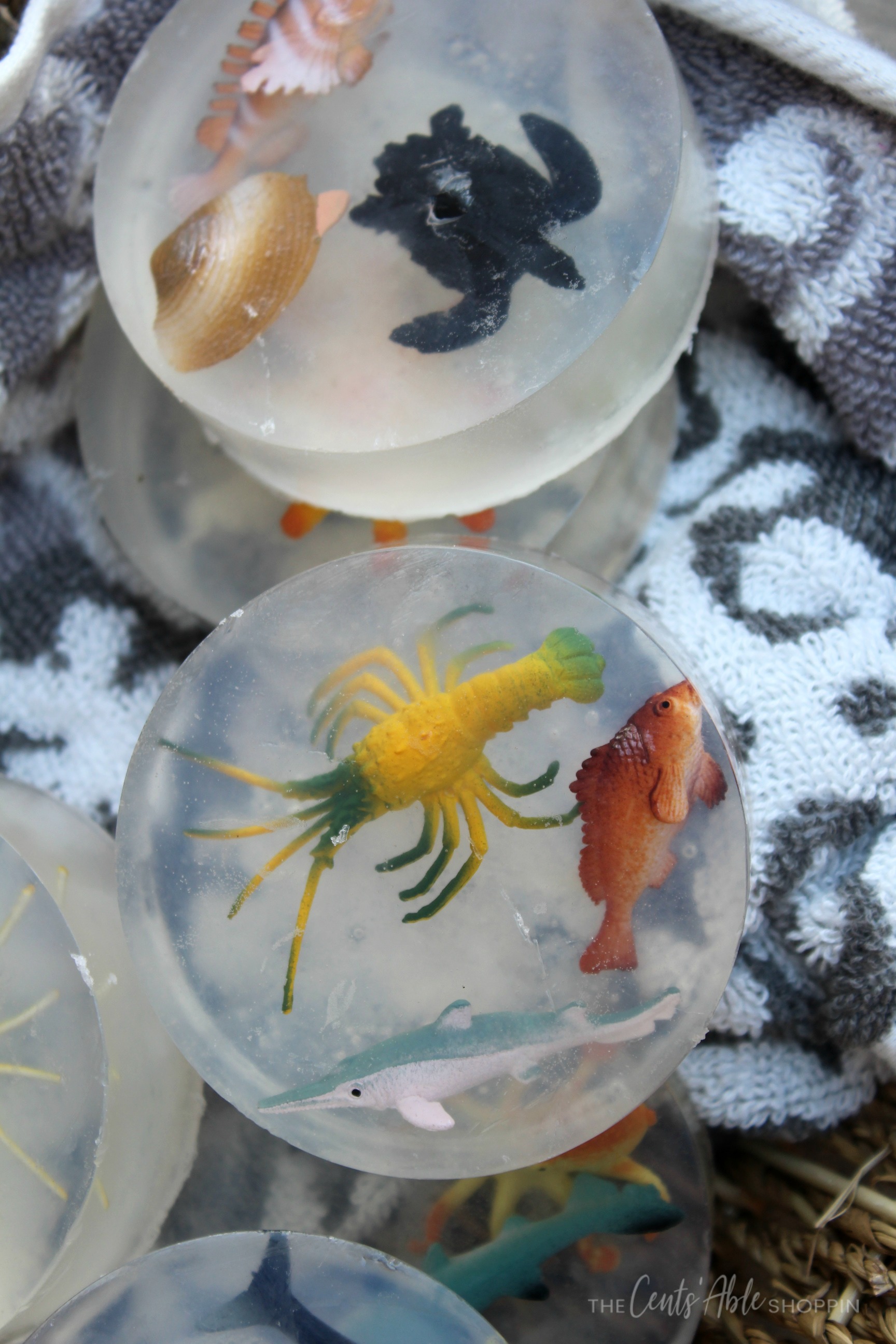 In the morning, pop the soaps out of the mold. Keep them in a cool, dry place until ready to use.