Make your own Himalayan Salt Facial Scrub easily at home with simple ingredients that will nourish and restore vibrancy to your skin!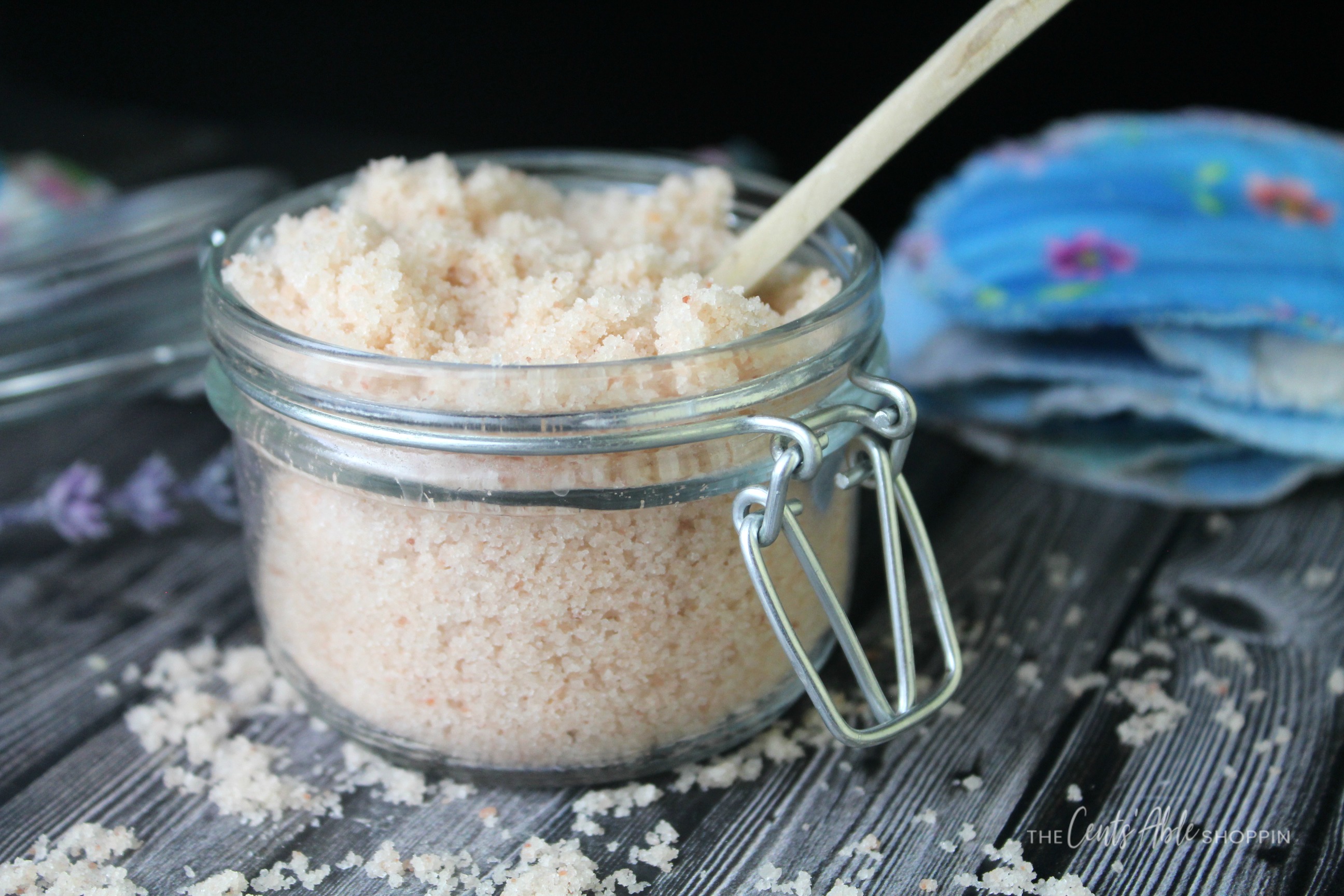 Himalayan pink salt is more than just a pretty pink salt ~ it's used in food, skin care and medicine. The salt is mined from the heart of the Himalayas – the Khewra Salt Mine in the Punjab province of Pakistan.
Formed over the last 250 million years, it is considered the purest salt in the world. It is virtually free of pollutants and toxins. Himalayan Salt is different from other salts in that the color ranges from pink to light red. Both of those colors are considered natural due to their unique mineral composition.
If you were to pull out a microscope, you would see that the crystals within the salt form perfect geometric patterns.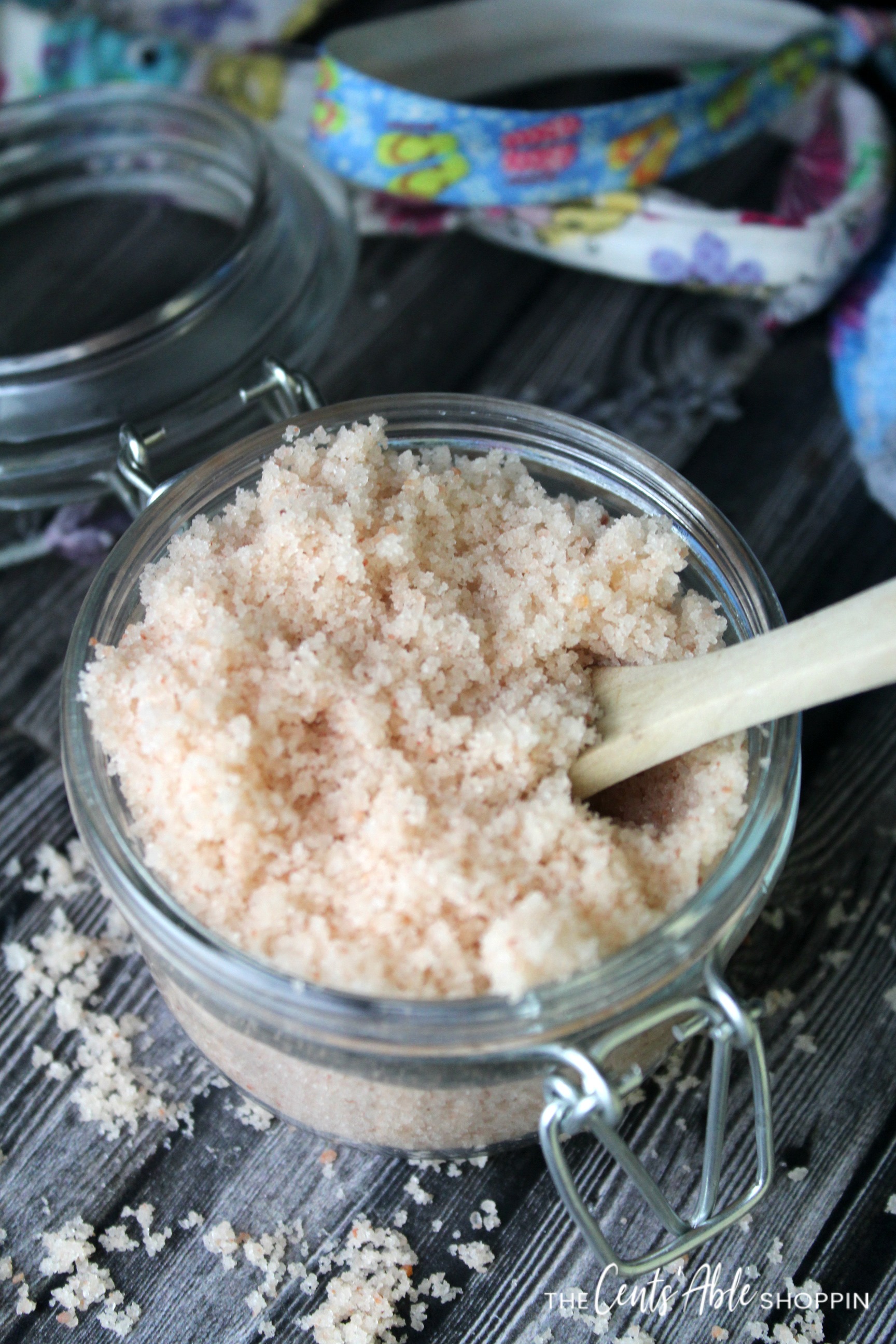 There are so many wonderful benefits for Himalayan Salt. Most of all, it supports healthy and radiant skin. This facial scrub is a wonderful way to give your face a mini spa treatment without breaking the bank.
Benefits of Himalayan Salt for skin
Exfoliates dead skin cells: fine grain Himalayan salt is mild yet abrasive enough to rid your skin of dead cells and unsightly flakes. Restore softness and elasticity back to your skin.
Detoxifies skin: Himalayan salt can help drive out skin impurities and toxins from deep within the skin.
Stimulates circulation: Rubbing Himalayan salt on your skin will stimulate blood circulation to your skin cells. That circulation is fed with nutrient-rich blood that can help restore skin vibrancy.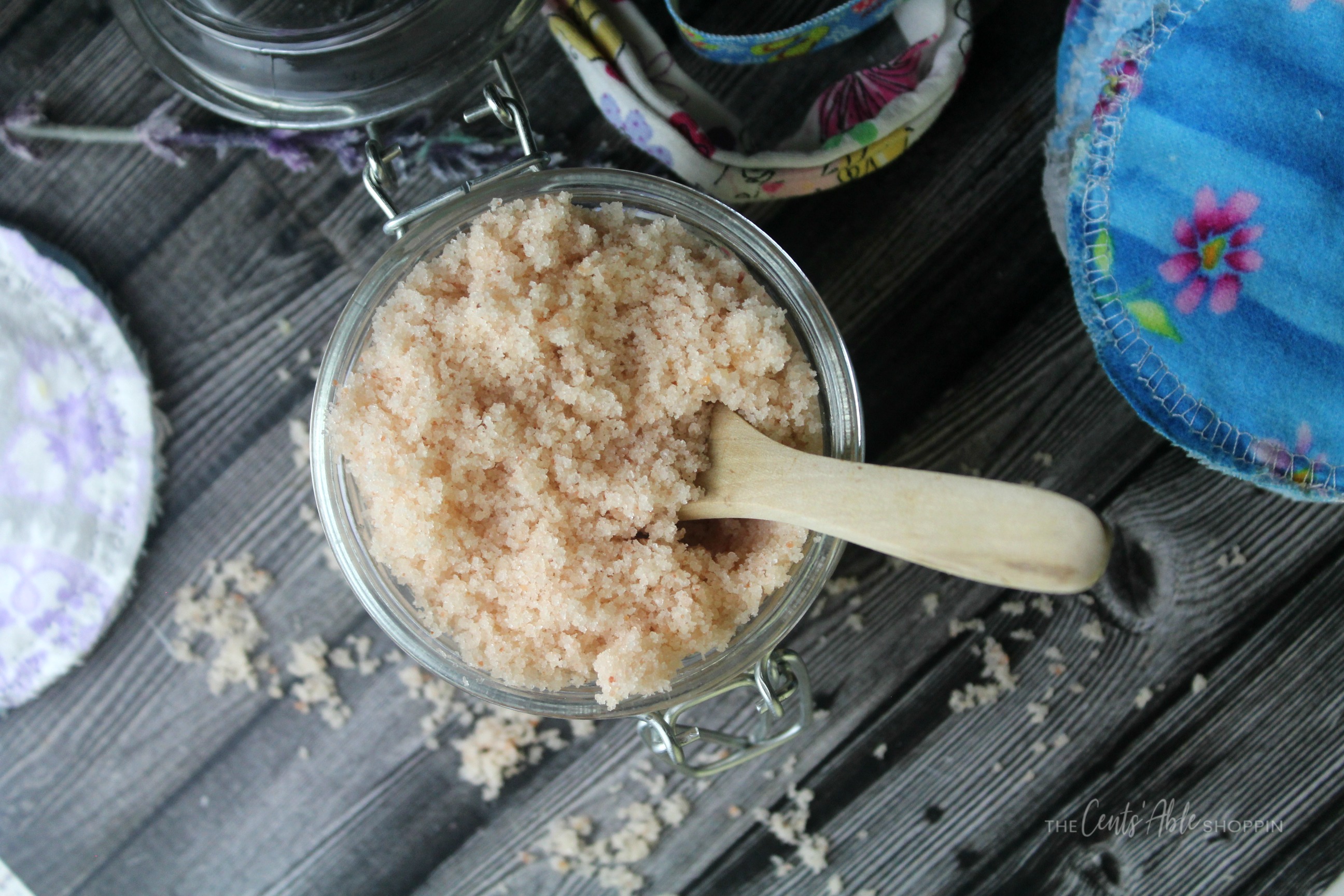 This Himalayan Salt Facial Scrub is super easy to make~! Combine 2 simple, skin friendly ingredients and optional essential oils.
The scrub makes enough for several weeks. Or, opt to gift to family and friends!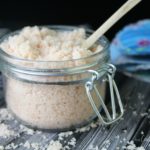 Print
Himalayan Salt Facial Scrub
Make your own Himalayan Salt Facial Scrub at home to nourish and restore vibrancy to your skin!
Materials
Optional:
2-3

drops

essential oil

lavender, manuka or geranium
Instructions
In a small bowl, add the Himalayan salt to the jojoba oil.

Give the mixture a quick stir with a spoon. Add your essential oils (if using).

That's it! Transfer your mixture to a 4 oz glass jar or swing top jar and store in a dry place.

To use: use a small spoon to scoop out a small amount for your face. Massage it into your face thoroughly. Rinse with warm water and pat dry. Follow with a hydrating moisturizer.
Of course, essential oils are completely optional. Want to use oils? Try skin-loving oils like Lavender, Manuka or even Geranium.
Use this Himalayan scrub once each week as a mini spa treatment. Avoid using on areas of the face that have irritation (sunburn, burn, cut or scrapes).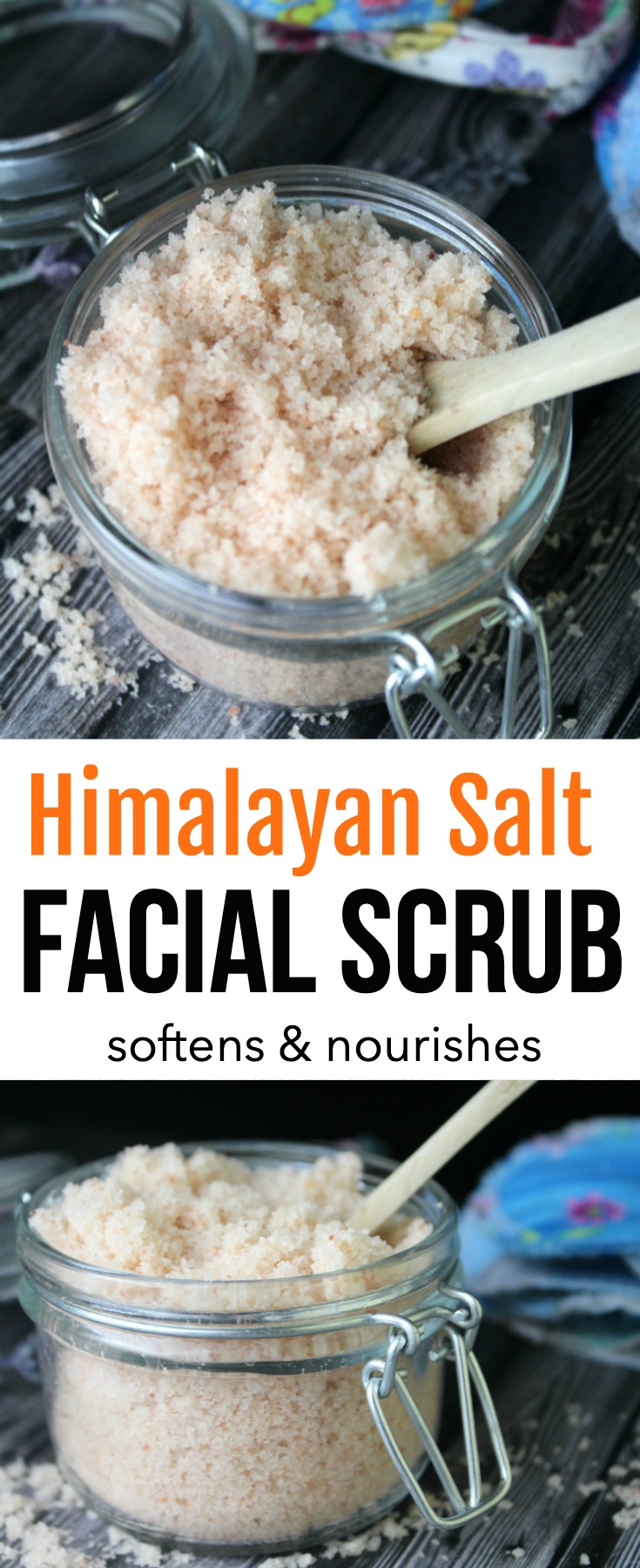 Looking for more ways to use Himalayan salt?