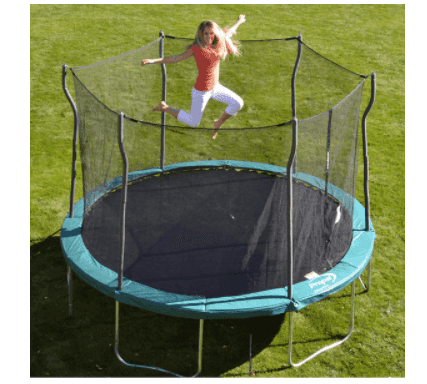 Today at Sears pick up the 12′ Propel Trampoline with Enclosure for just $189.99 (a $160 savings).
he awesome 12 ft. enclosed trampoline features an enclosure for safety, built around six padded poles. The enclosure walls are strong yet offer a "give" if your child makes contact with the walls, so the impact is softer than many other models. In addition, the Propel trampoline features a sure lock safety pad that stays in place in any weather
Opt for pick up to forego the $60 shipping surcharge. Availability varies greatly by area.