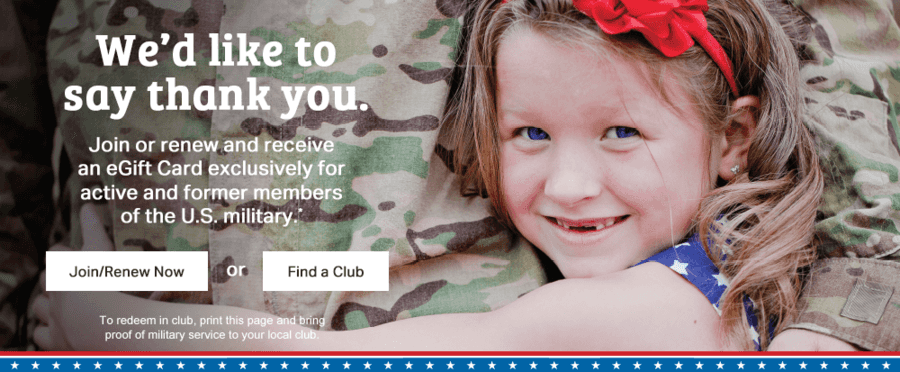 This offer is limited to active and former U.S. military and their spouses.. and is valid for 30 days from the date of sign up or, renewal. Proof of service is required.
Join or renew as a Sam's Savings, Plus or Sam's Business Member and get a $10 gift card.
You must be 18 or older to purchase a membership, and membership is subject to qualifications.