Never worry about being stuck indoors on hot or rainy days with these super fun, creative, and educational boredom buster printable activity sheets.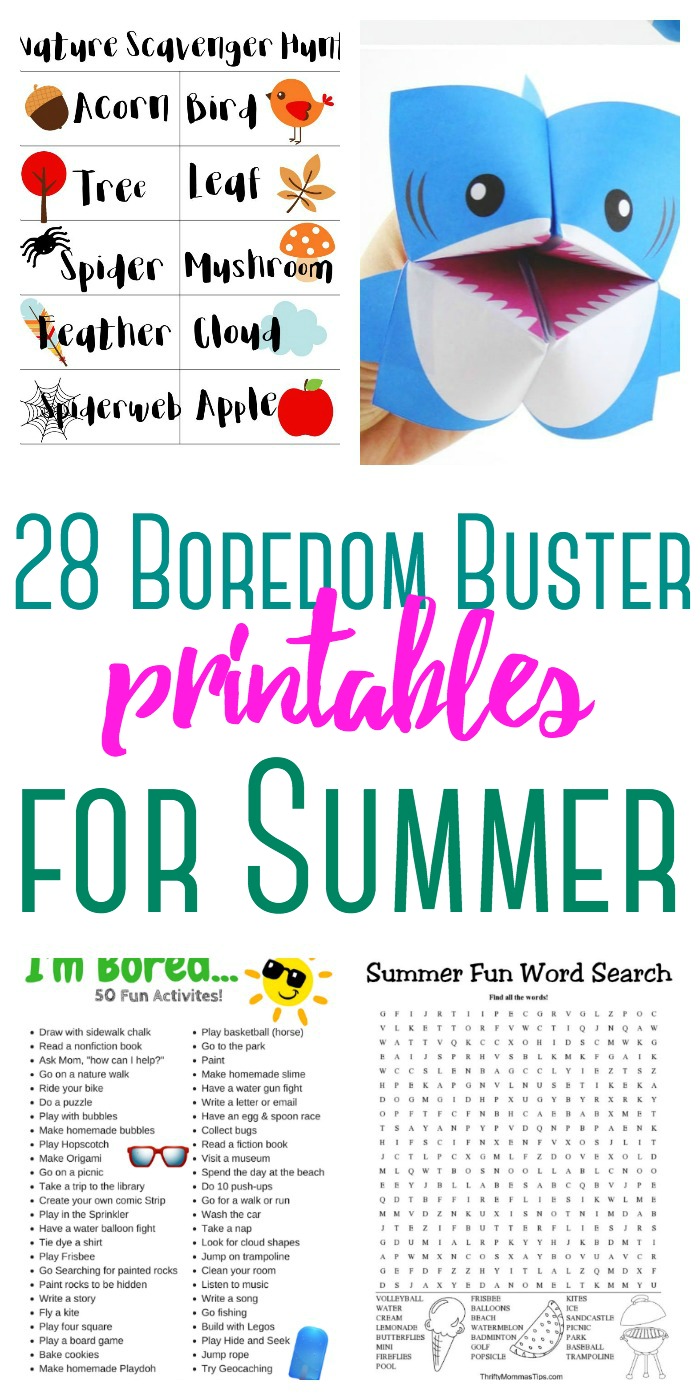 Summer break is here and if your kids are like mine, you're trying to keep them busy with fun activities, outings and learning opportunities.
Because learning doesn't necessarily stop when the school year does.
On a serious note though, we're still pushing through school because we homeschool year-round.
It's a wonderful idea to have printable activity sheets for your kids – not just to keep them busy during the summer, but for other reasons as well. While Phoenix has quite a lot of fun things for kids to do during the long, hot summer, it's also fun just to stay home and relax.
Printable activity sheets are a must if you decide to fly across the country with 5 kids in tow on the airplane. Or for that long car ride to go see family out of state.
Maybe even just to have with you in the car for quick drives around town.
We recently spent a week up north and took a stack of printable activity sheets with us to keep the kids busy on the trip. Worked like a charm!
28 Boredom Buster Printable Activity Sheets
This list below includes boredom buster printables for kids of all ages. There is a mix of everything – from word searches to scavenger hunts. We have included printables for kids as young as preschool.
Looking for more things to keep the kids busy? How about these?