Take your paper crafting skills to a new level with this Paper Strip Christmas Ornament – an adorable way to decorate the Christmas tree!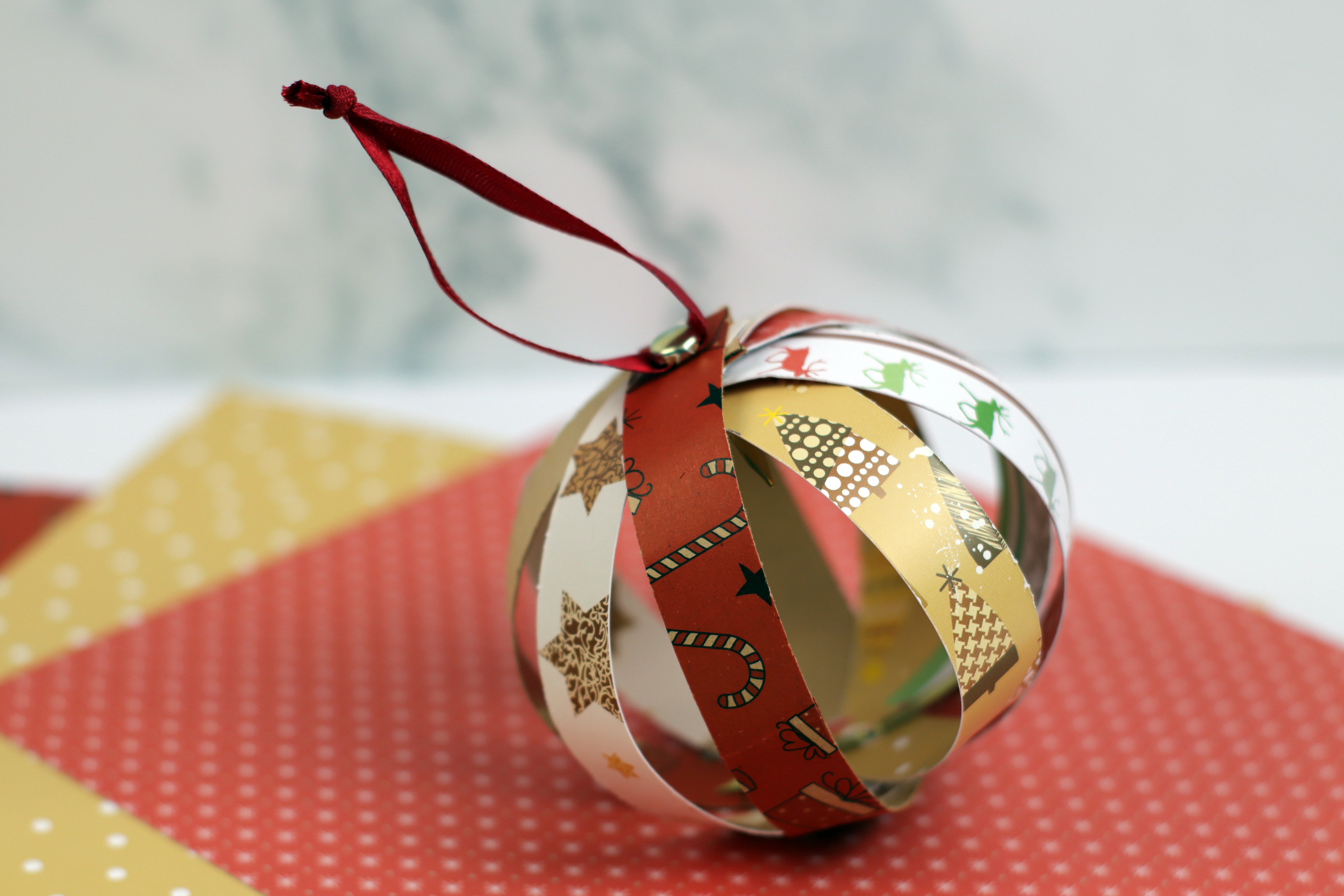 Have I ever mentioned how much I love paper crafts? There are so many things you can make with paper for people of all ages. My love affair with paper crafts started with this adorable hedgehog that I made with my kids last year.
Ever since then, things have spiraled out of control. 😉😂
There are so many things you can make (from a frog to a snowman… even paper roses!) These Paper Strip Christmas Ornaments definitely top the cake! They are super elegant and look like they took loads of time – when in fact they were quite simple to do!
Grab some festive holiday cardboard and make several of these for your Christmas tree. Or, whip some together for family and friends to give at the holidays!
Paper Strip Christmas Ornaments
Materials needed:
Cardboard (Christmas style)
Ribbon (red)
Scissors
Instructions:
Start by cutting your cardboard into thin strips – you'll want two strips of each variety of cardboard. Lay the cardboard on the next sheet to cut equal sizes (see video above).
Lay all of your cardboard to the side to prepare the ornament.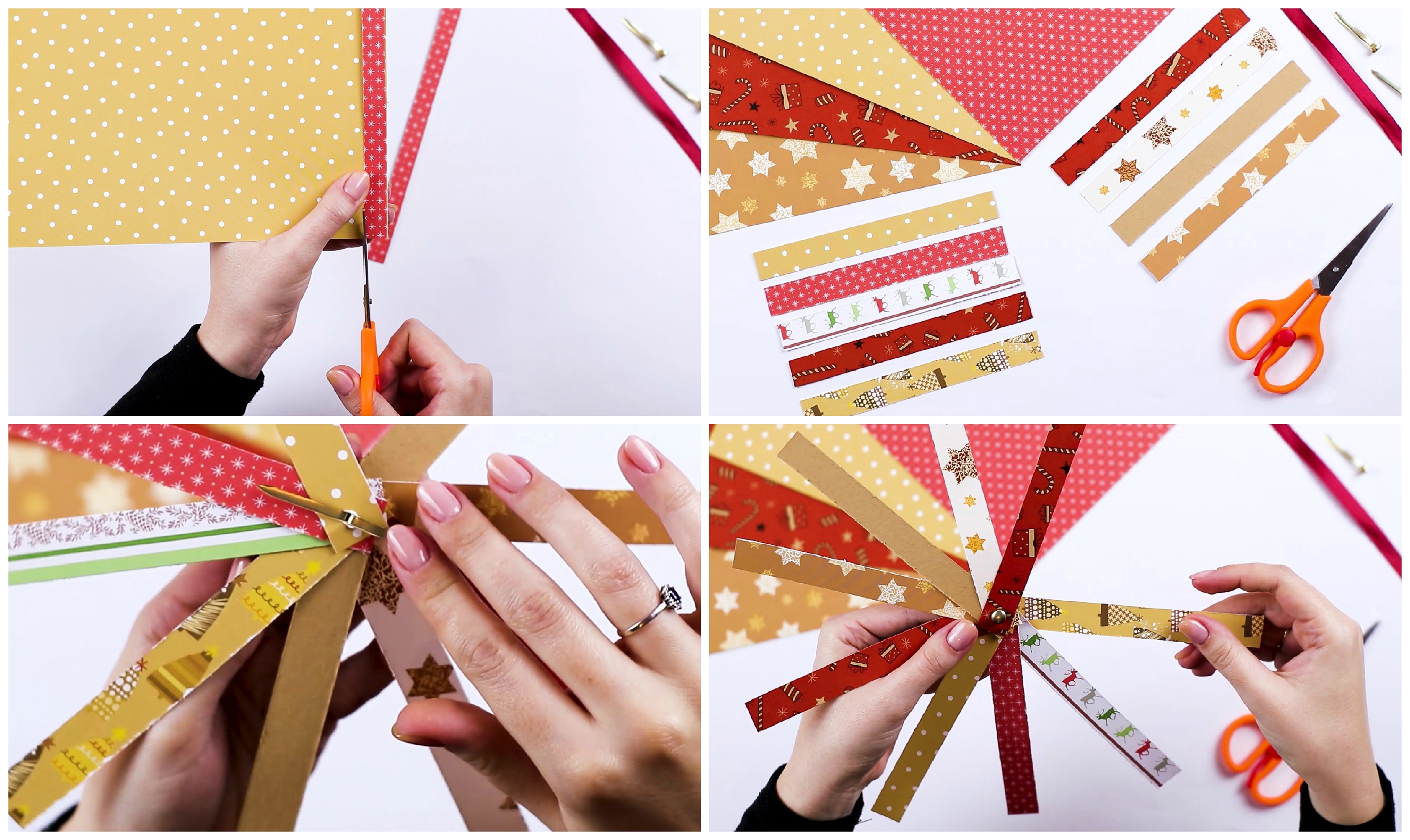 Take a paper fastener and insert it in one piece of cardboard. Follow by alternating with the other pieces, then fold down the fastener (as noted).
Prepare to attach the ribbon to the fastener before attaching the strips to finish the ornament.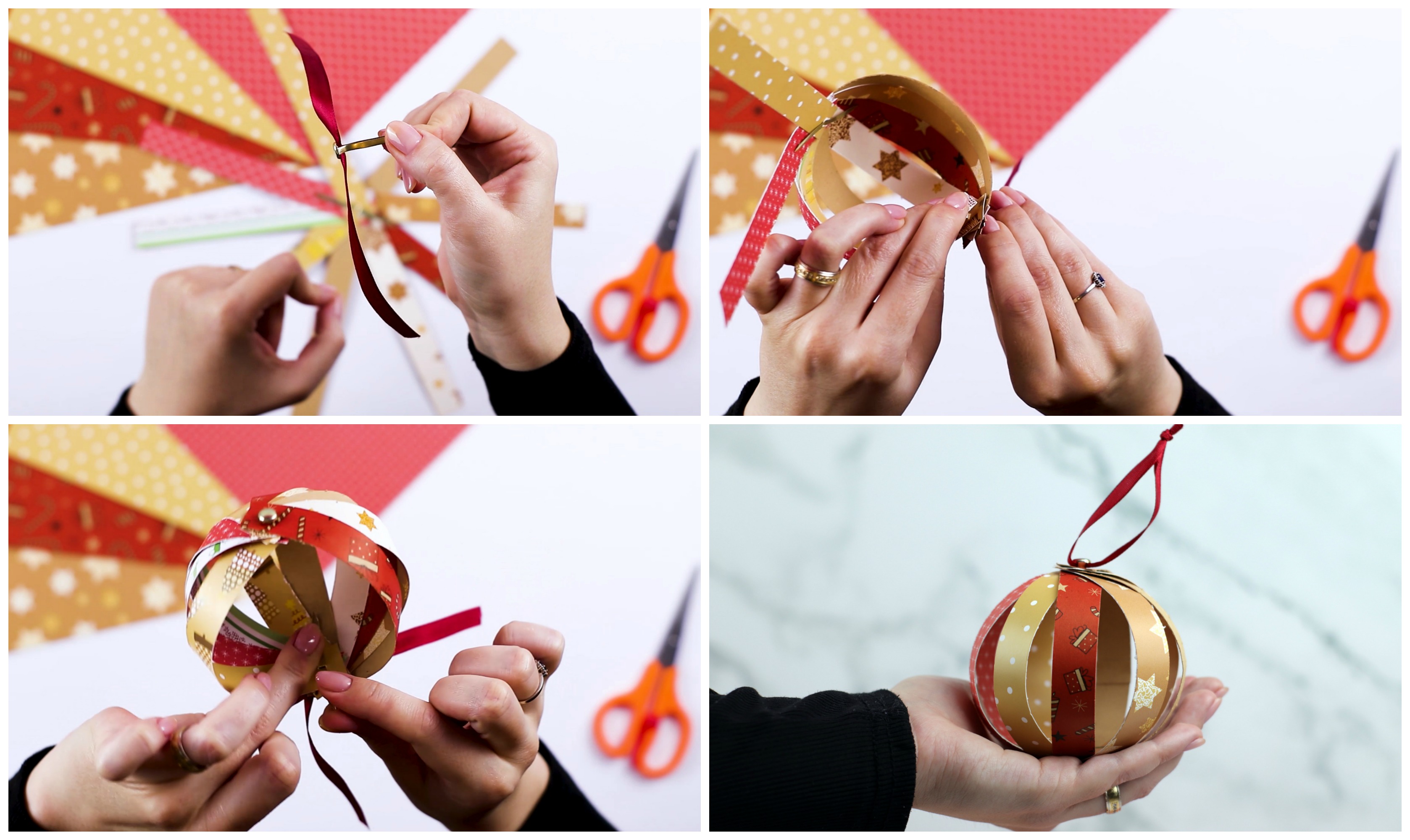 Pull the strips to the top and insert them on the fastener one at a time, alternating just as you did in the prior step. Once all of the cardboard strips have been attached to the fastener, fold the ends of the fastener down.
Your ornament is now done and ready to hang on the tree!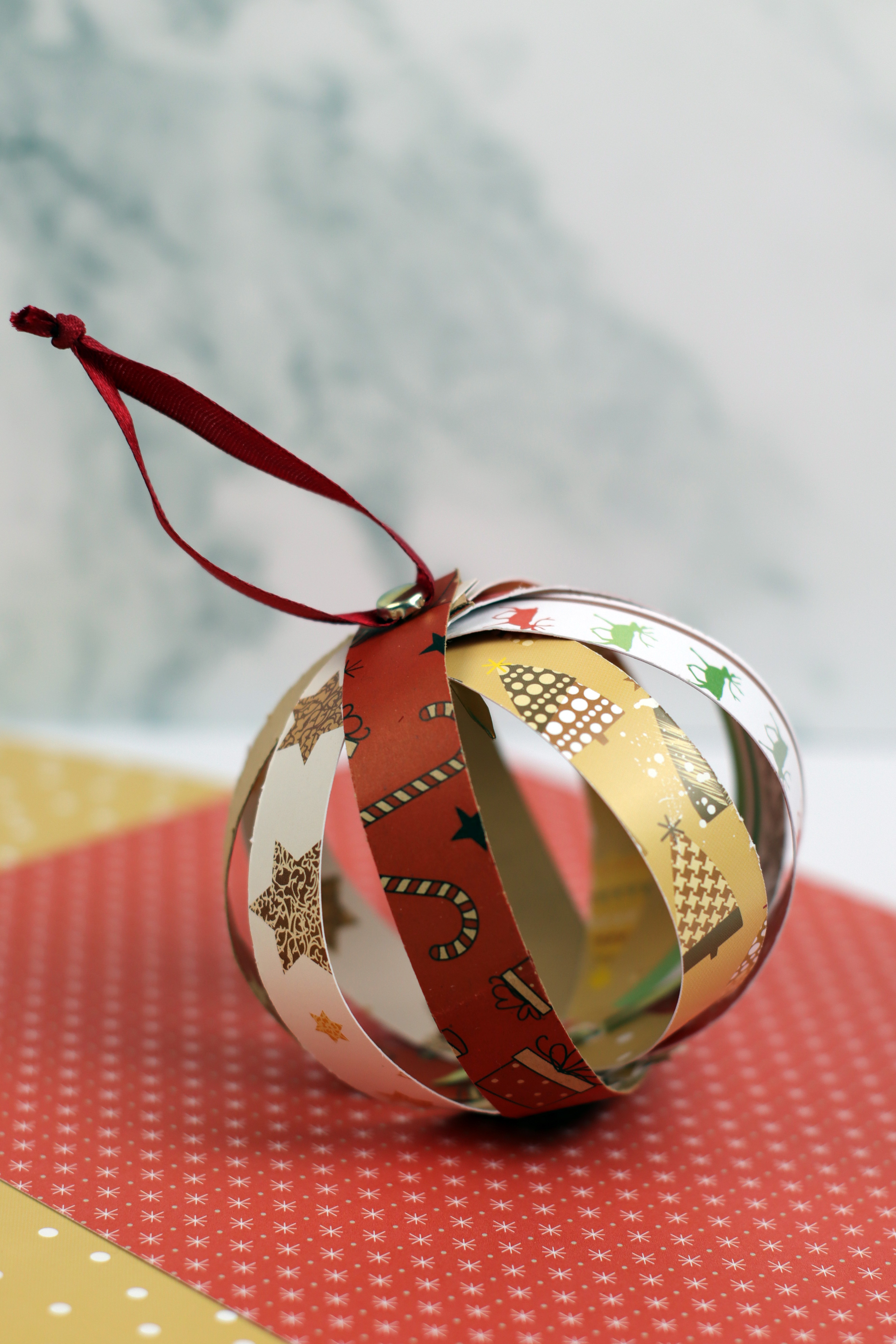 I love these Paper Strip Christmas Ornaments – not only are they easy, they look SUPER elegant! They are a fraction of the price of expensive ornaments in store and so much fun to put together with a group of friends (or your kids!)
Looking for more Christmas ornaments?