Check out this video tutorial to make this adorable Paper Hedgehog craft. It's great for a fall kids craft and scissor cutting kids activity!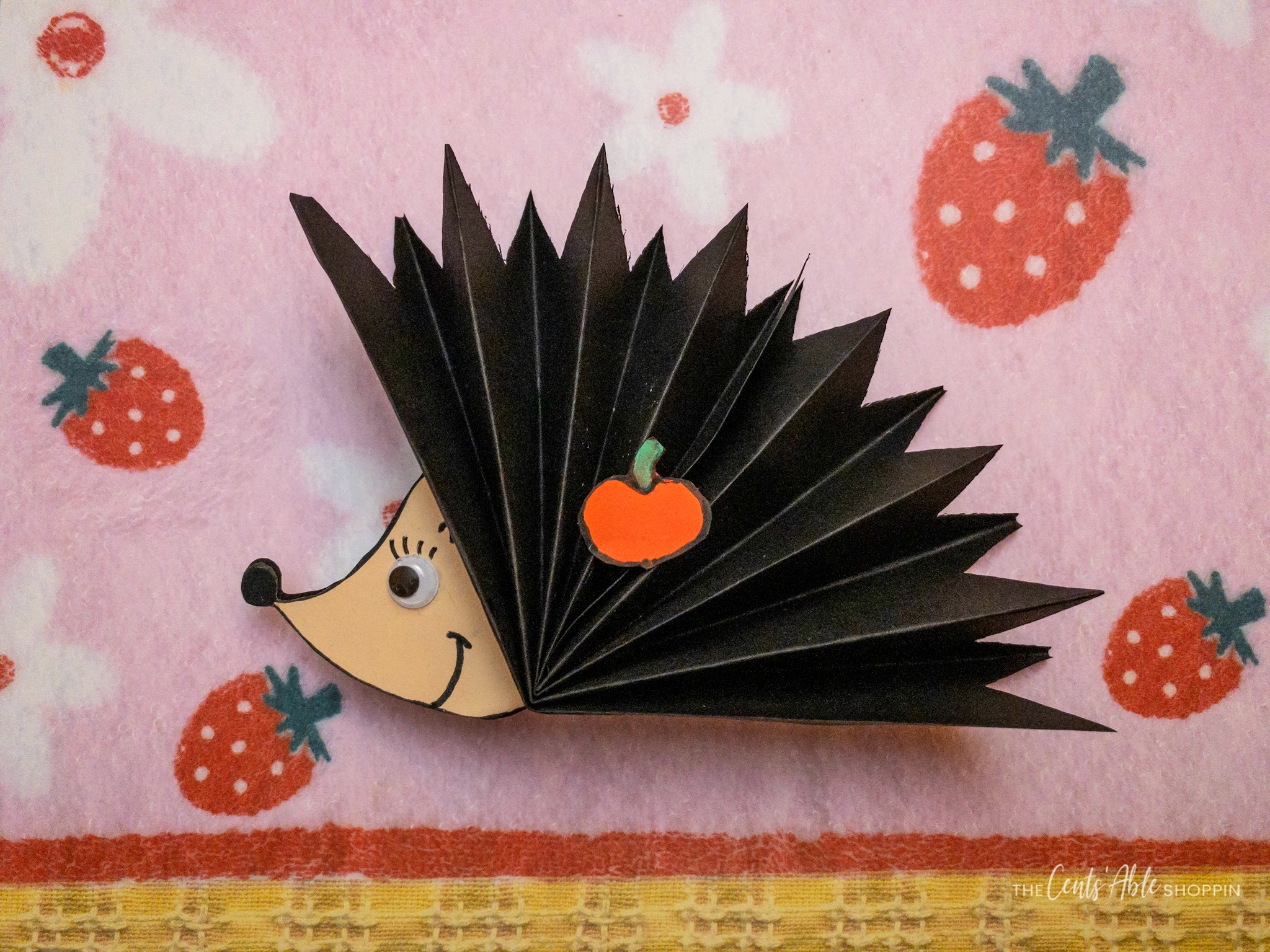 The hot summer temps this past week has me hibernating in my cool house dreaming of fall and everything pumpkin spice. Fall is (hopefully) right around the corner — are you as excited as I am?
The kids and I made these adorable paper hedgehog crafts this past weekend and I am so excited to share the tutorial with you. It pairs up well with oncoming fall season and goes well with a woodland mammal theme at home or even at school.
The cutting involved in this craft is perfect for preschool or kinder, and helps develop their cutting skills. Only a few simple materials are needed to make this cute hedgehog – kids will love this project!
How to Make a Paper Hedgehog
This paper hedgehog only requires a few simple materials. *This post contains affiliate links to the products mentioned. We are a participant in the Amazon Services LLC Associates Program, an affiliate advertising program designed to provide a way for sites to earn advertising fees by linking to Amazon.com (at no cost to you!)
Supplies:
Instructions:
Start by cutting a thin strip from the short side of the cream colored paper, about 2″ in width. Using a glue stick, glue the strip on the far left side of the black paper. Fold the black paper in half lengthwise, and use that fold as a guide for the next cut.
Use scissors to cut along the edge of the cream strip, stopping at the crease.
Fold the flappy part of the cream strip to the back, and use your glue stick to secure. Trace the face on the front of the cream strip, and glue the googly eyes.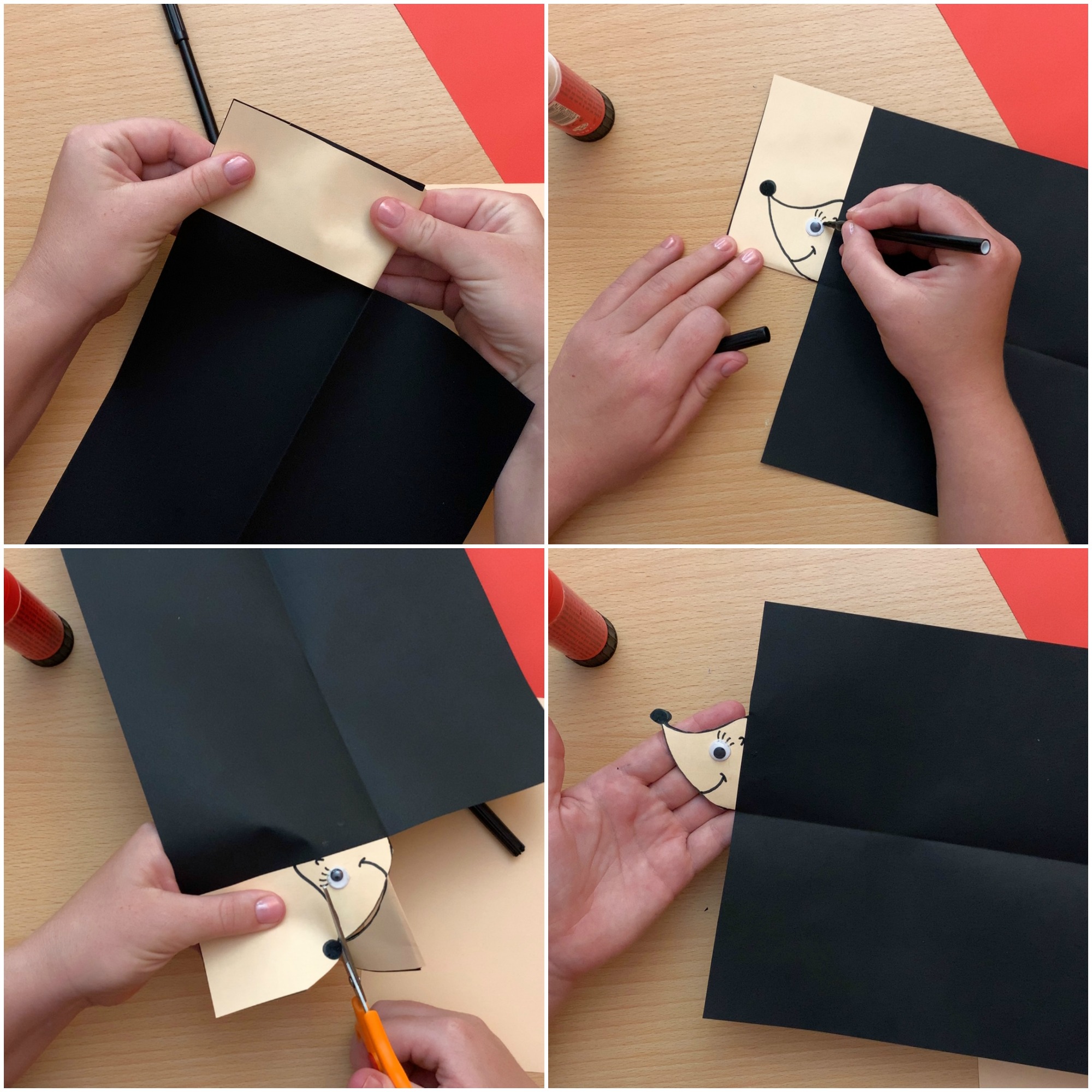 Carefully around the face, taking care not to damage the nose on the hedgehog.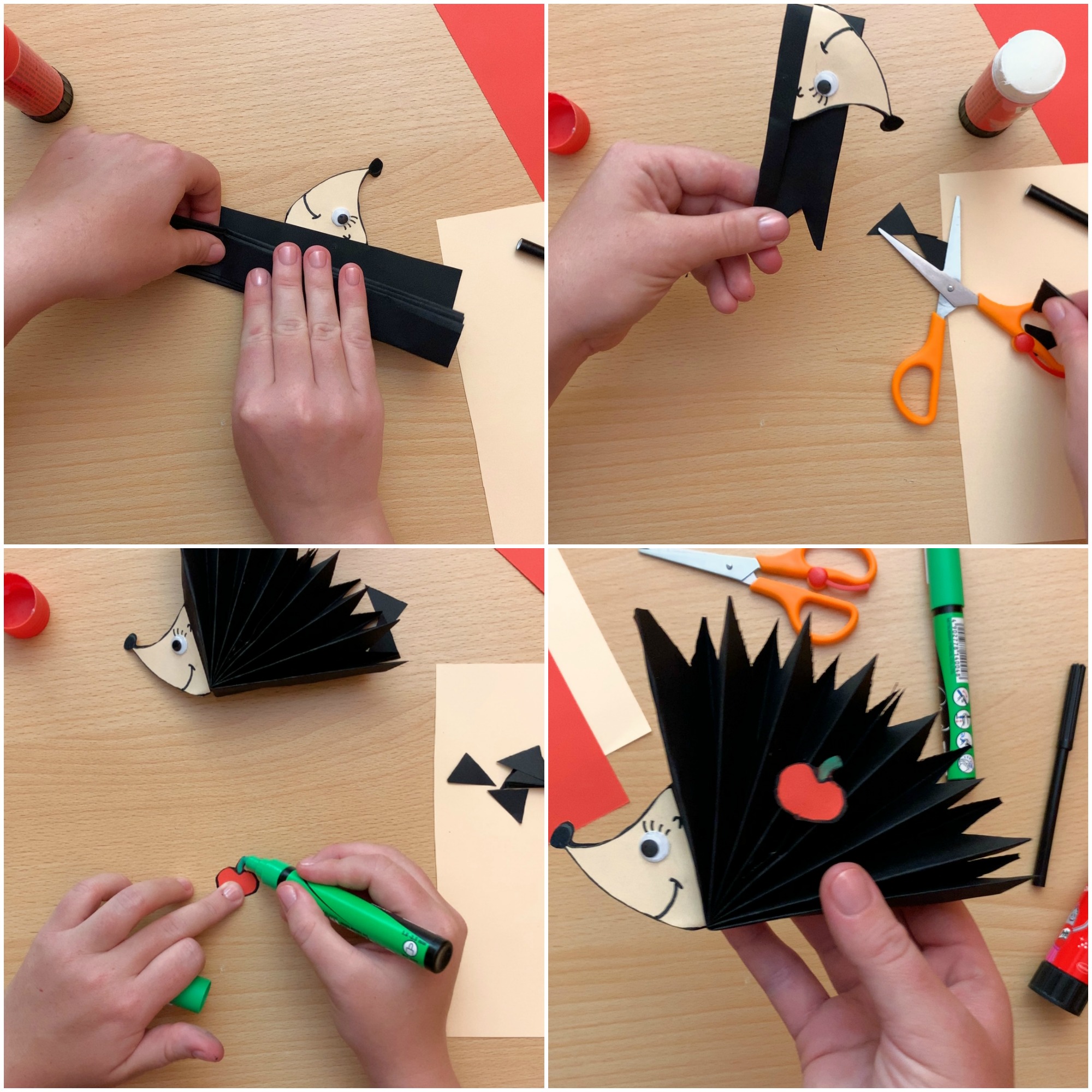 Fold the black paper accordion style. Then use the scissors to cut a "V" in the end (as shown!) Embellish with your apple cut-out and glue that on the outside of the accordion.
That's it! You have an adorable Paper Hedgehog!