An adorable paper leap frog craft that's simple and fun for kids to create as they learn all about leap frogs and their habitat!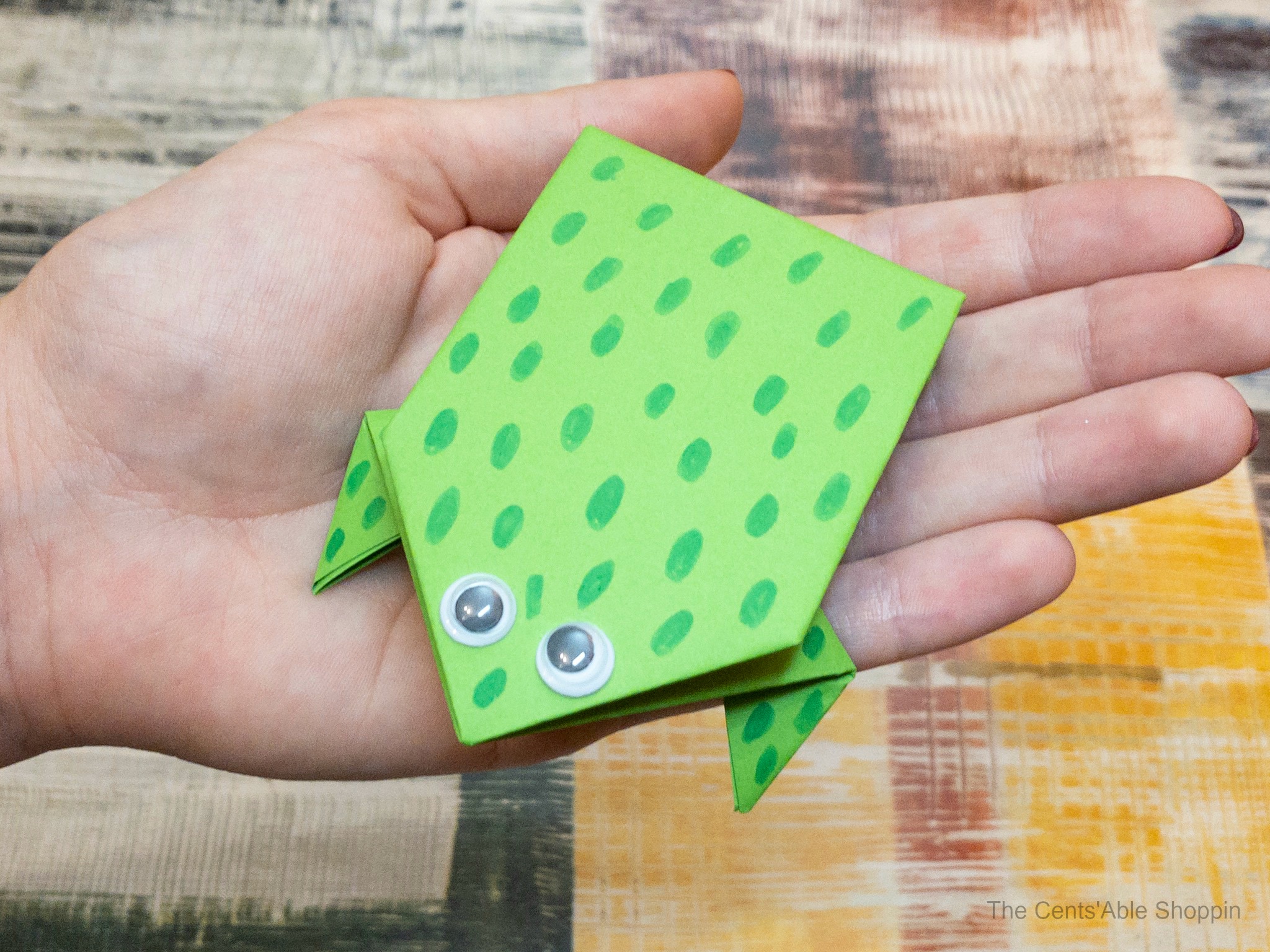 Leap frogs bring back so many memories from childhood. Growing up in a rural farm town as kids, we would catch leap frogs in our plastic baby pool in the backyard.
We'd pile them up in that pool .. sometimes as many as 50 in one afternoon. Those frogs would come from under old logs, in the garage, in the woods behind our house..
If anything, we would always try to topple our last number. Then we'd flip the pool over and let them all hop away back to their own hiding places.
It was so much fun. Now.. I find my kids doing the same – albeit not quite as extreme as we once were!
Leap Frog Paper Craft
This Leap Frog Paper Craft is perfect for little hands and is the perfect supplement to a homeschool curriculum. For us, it was a supplement to our Apologia science curriculum and the kids had a great time learning all about frogs in their natural habitat.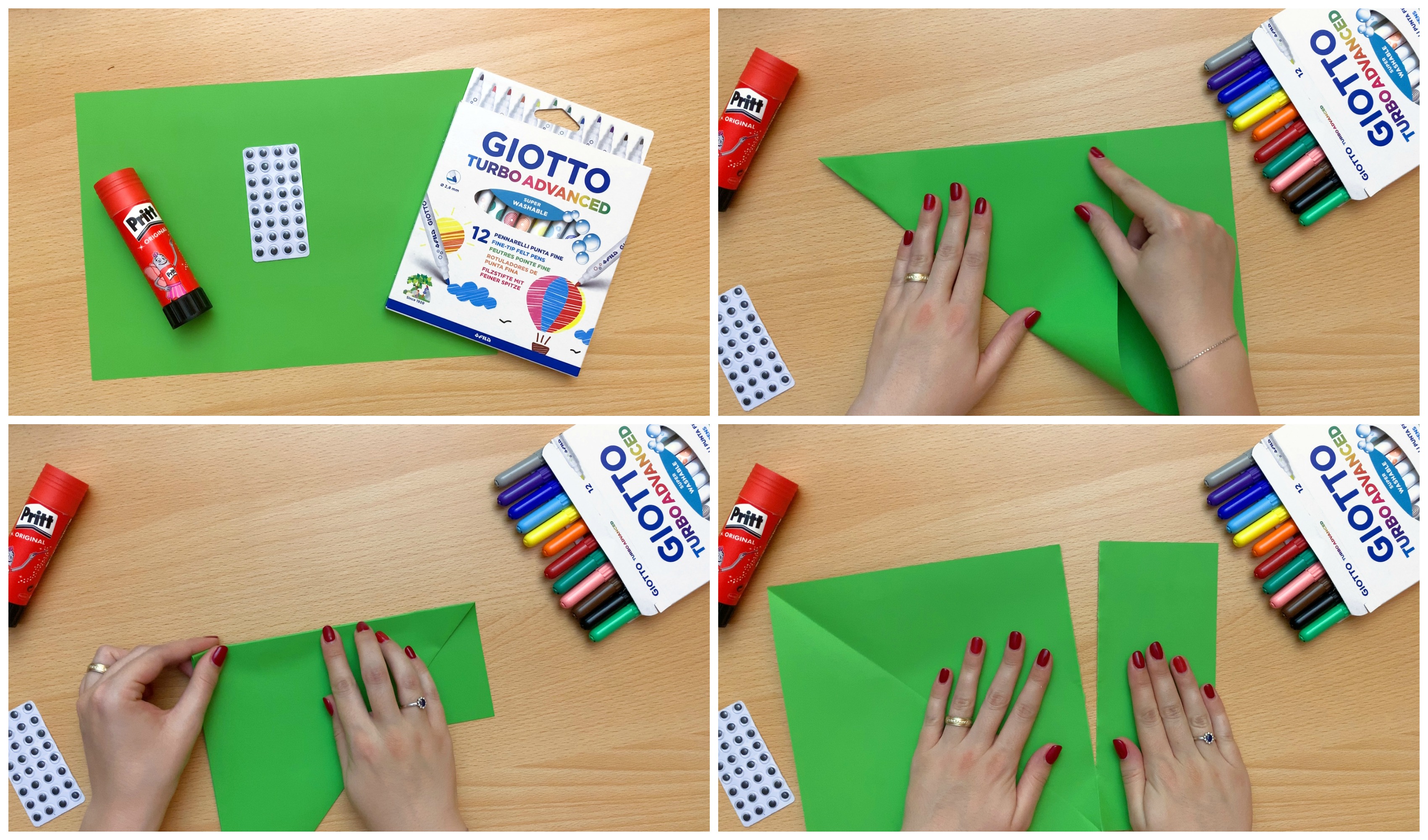 Materials needed:
Paper (green)
Glue stick
Marker (green)
This leap frog craft requires lots of paper folding. Once you are done, decorate the frog with a green marker.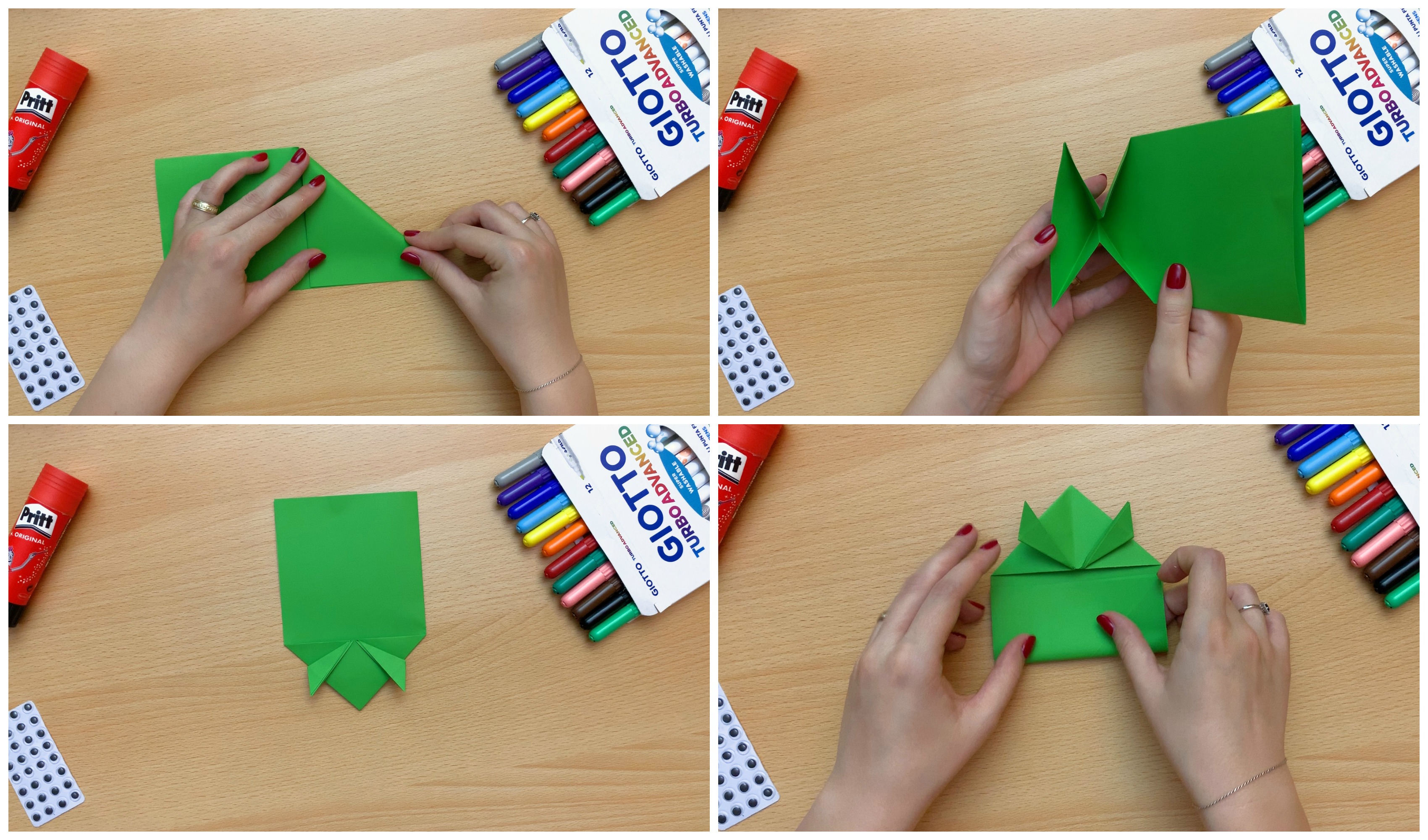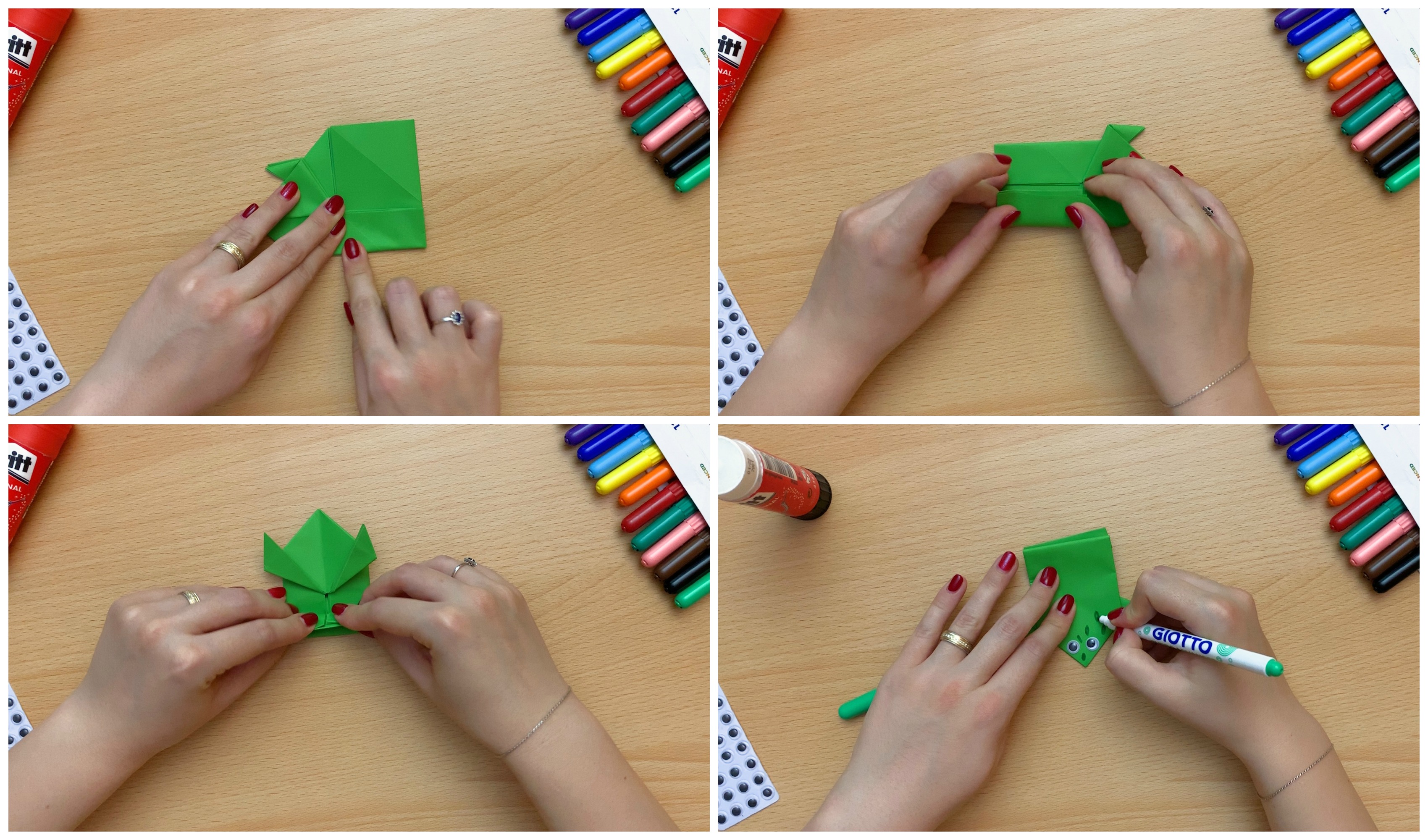 Make sure you glue on the googly eyes to make him even more realistic!
Then once you are done, gather all the frogs together to have a competition between your kids. Gather up the neighbor kids and have a frog craft session. Or use this craft as a VBS or Sunday School lesson.
They are so many options!
If anything, it's a simple enough craft that the kids can use to learn and have fun at the same time. Even on a rainy day.