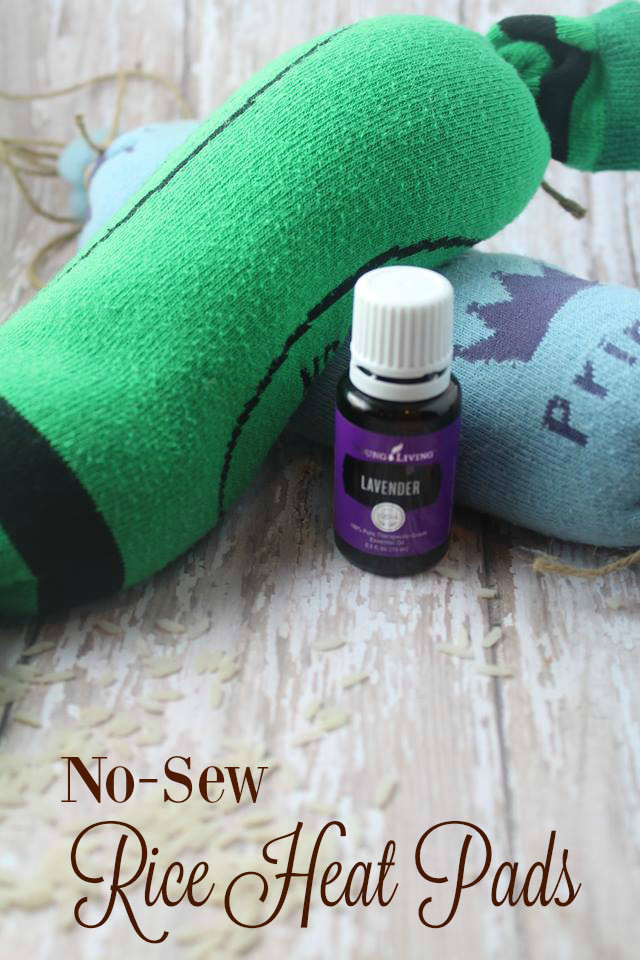 If you have small children, chances are you have a few mismatched leg warmers that can't find their partner. I'm not sure where ours disappear to… but the boys always have mismatched leggings, my girls not so much!
My boys are now 4 and 6, and with them always crashing into each other or smacking an elbow, leg, or running into each other daily… I figured I would steal two of the mismatched leggings and make something useful with them.
Since they can't find their partner, it's useless to ask my boys to wear them – they are at the age now where things must match or else they will not wear them.
They are worse than the girls! I'm not sure if it's just MY boys that are like that, or if this is something boys go through … but I have to say my 9 year old daughter has NEVER been like they are, so getting ready every morning is always a huge, HUGE production!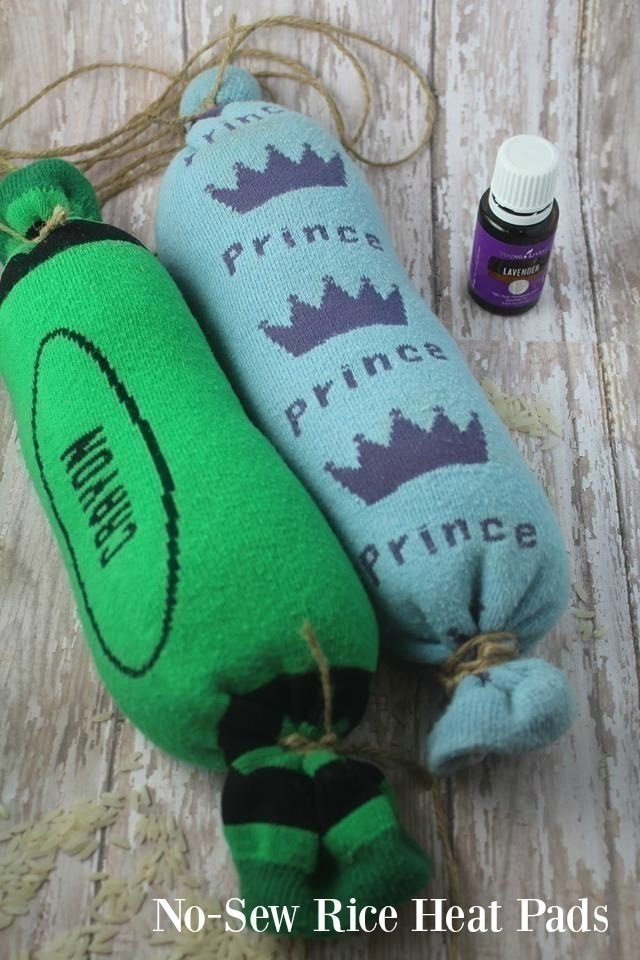 We have a huge 20 lb bag of Rice from Costco in the pantry, and some Lavender Essential Oil along with Twine – and whipped together some really cute and inexpensive heating pads that work well for bumps and bruises.
Worried about not sewing? We have some pretty rough kids and they have tossed these around and the rice is still well contained – just make sure you tie & knot pretty tight!
No Sew Rice Heating Pad
You will need to gather 5 lbs of White Rice (uncooked)
Empty Toilet Paper roll
Twine or Burlap String
Leg Warmers or Knee High Socks
Essential Oil – I used Lavender, but of course this is optional (you can see what we use HERE)
How-To
Tie one of the ends of the Legging with the Twine or Burlap String – TIGHT!
Use a Dish to dump in 5 Cups of Rice – we then added 20 drops of Lavender Essential Oil and stirred briefly.
Use the toilet paper Roll to serve as your funnel – stick the toilet paper roll holder in to the end of the legging, and then pour your rice in carefully with a measuring glass or other container. Careful, you don't want rice all over the kitchen floor!
Then tie the last end well
How to Use the Homemade Rice Heating Pad
Place the pad in the microwave along with a Cup of water for 1-3 minutes The water keeps the rice moist without allowing it to scorch. (the Water doesn't go IN the rice, just NEXT to the heating pad in a separate cup!)
Remove and shake evenly to distribute the heat within the warmer
Apply the warmer to your desired area for relief
You really don't have to put oil IN the rice either – you can do what works best for you, and if that means applying it to the outside of the leg warmers that is OK too!