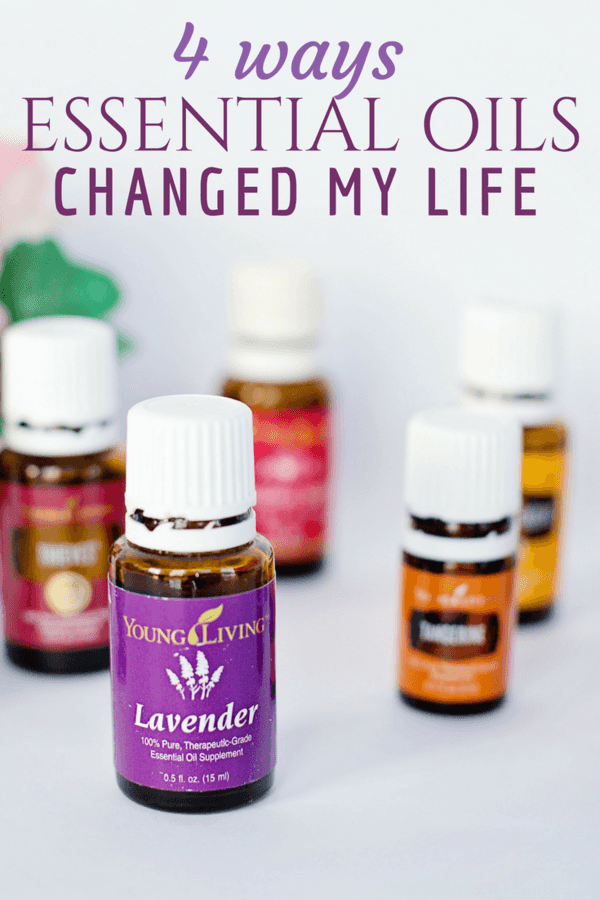 There is definitely not a secret here that I LOVE my essential oils.
Just over 3 years ago, a friend of mine saw an opportunity to help my family in a time of need and although I wasn't truly very skeptical, my husband wasn't so sure that they were the right thing for us.
But when my husband returned from a very long deployment to Iraq, he had a battery of health issues and I felt stuck. He felt dependent… and we were not where we wanted to be in terms of our health. So over time, we made some changes to our family and those changes included getting started with Essential Oils.
It wasn't long before those simple changes spiraled into more changes – it was our goal to stay out of the grocery store, by way of a local CSA for or weekly organic produce share and eggs. We found and invested in raw milk for our family from a local farm. And…I jumped in two feet with essential oils in hopes that they could provide my husband with the support that he needed – the support he wasn't getting from the current system.
Oils have brought a host of benefits to my home, and changed our lives in so many ways – here are four ways they have changed our life.
They help us stay healthy.
Essential oils are wonderful for:
Supporting a healthy immune system
Supporting respiratory systems in addition to thyroid, liver, heart, lungs and brain
Providing emotional support and mental clarity
Protecting us against environmental threats
I'm always amazed at how well the body responds when you make the right food choices, and get sufficient sleep.
Incorporating oils for these areas above combined with the right lifestyle choices make it incredibly gratifying to be able to control that aspect of your life.
Everything smells incredible.
I never used to like smelly things – in fact, I still can't tolerate smelly things. But essential oils are a different kind of smell… when you start using essential oils you realize that your body can't tolerate synthetic smells very well.
Your body wants the real thing. Ditch the candles, the plug-ins, the air freshener — all that stuff is toxic, and synthetically created without any benefits to your health.
And while I haven't ever been that person who dumps on the perfume, or who has a plug-in stuck in every wall of the house, I do love having a house that smells incredible and essential oils can do that, all the time.
It's not just about making my house smell great though – essential oils have a myriad of other benefits that go along with those smells that can help your body even in the most challenging of times. Don't believe me? You should read about it – you might be surprised.
We are truly vested in our health.
There is a time and place for everything – but these oils give us a wonderful opportunity to invest in our health.
They have given me a natural way to help my family in times of need. With 5 kids, someone always has something going on that needs some attention – and we can do that quite easily. Many may think that we are weird for being crazy for them, they are by far the best investment we have ever made in our health. If anything it has made us all very passionate about taking better care of ourselves – from the items we use on our body to the things we put in.
If you could empower yourself to help yourself in all aspects of your health, then why not take advantage of the knowledge to keep your family healthy and well?
We have a greater appreciation for nature.
When I began studying Essential Oils, I became fascinated with not just learning and reading about them, but everything else that affected our health. If it had to do with our health, I was knee deep in reading.
Although my husband didn't jump in with two feet, he's just as passionate now as I am about sustainable health. Essential oils are extracted directly from the bark, flower, leaf, seed, root or fruit of the tree – a single drop can support a variety of areas of the body.
They are created through a long process of distillation — which separates the water based compounds of the plant by steaming. They are highly concentrated – because you are using the concentrated oils of the plants you are separating the most powerful compounds into a single oil. They are composed of very small molecules that can penetrate your cells and some compounds in essential oils can even cross that blood brain barrier – unlike fatty oils (vegetables, nuts) that cannot penetrate your cells.
You may have already tried out essential oils – after all, you can literally find them everywhere, even at your local health food store. Unfortunately not all essential oils are the same. Most of the oils you find in grocery stores and in retail stores are not pure essential oils.
Many of them are distilled with chemical solvents and are used for fragrance – not for supporting your body. It's important to go with a company that provides a high quality oil along with a support system that provides training and the opportunity for you to save affordably on future purchases, too.
(Every time I write about Essential Oils .. I always get a few who ask what I use and what I recommend – there are a TON of brands out there! Click HERE to read more about our family's favorite essential oils.