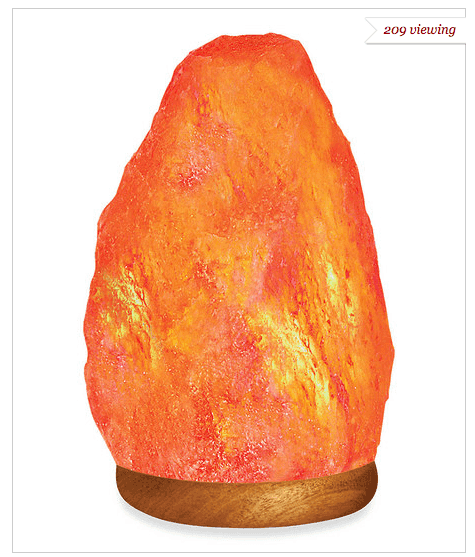 This Natural Himalayan Salt Lamp drops from $40 down to $14.99 on Zulily – combined with $6 shipping, it's still over 50% OFF.
This funky lamp is made from natural Himalayan crystal salt stones that release negative ions into the air when turned on, so it doubles as a ionizer that purifies the surrounding atmosphere. A calming amber color is released when lamp is lit. The light from the glowing lamp is soft, gentle, and relaxing.
Offer is valid while supplies last. Must log in or register to see the sale.