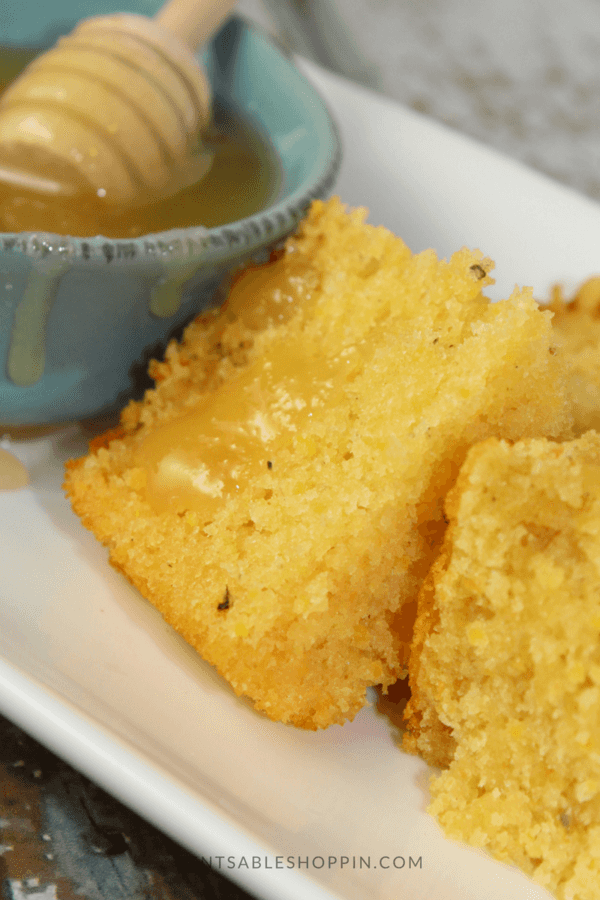 Who doesn't love a great cornbread recipe? Believe it or not, cornbread is one of the best ways to use up an abundance of milk. And this might just be the best corn bread I've ever had – no kidding.
We squashed six gallons in our fridge this past week – and while (in a normal week) we would have finished it off without any issues, this week was a little more challenging.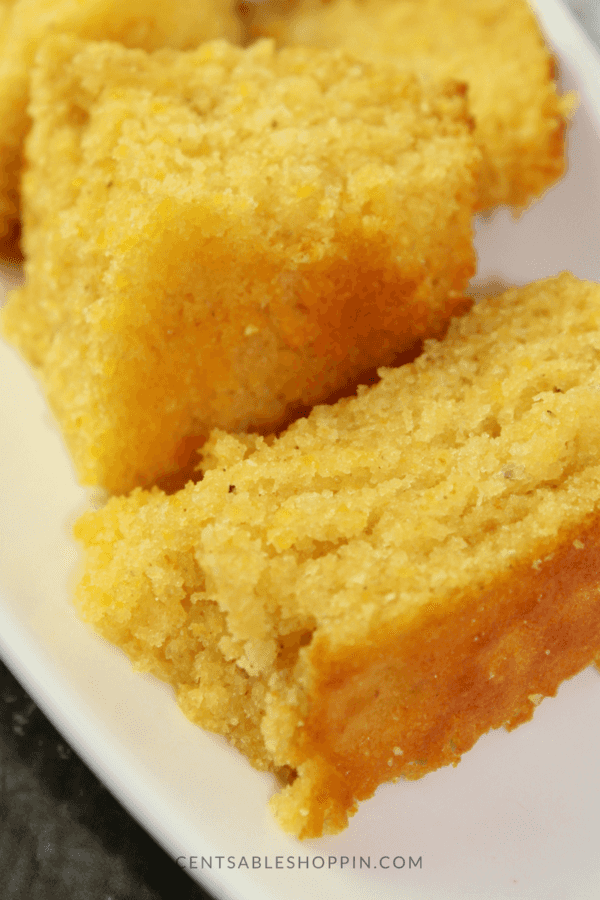 Family was here from out of state and we spent the entire week everywhere but the house ~ milk is invaluable to us, as Raw Milk has a myriad of health benefits — so we don't want to see it go to waste.
While the Instant Pot can whip up some of the best Raw Milk Greek Yogurt, we threw a few pans of Cornbread together. One for family in town (who were leaving the next day) and one for our neighbor – who also had 28 people at his house, too!
My husband prefers his cornbread plain – no butter and no honey, while I love just a tiny bit of honey on mine. Or pull out the butter.. as that would be delicious too!
You can pick up organic corn flour and corn meal on Amazon – it's relatively inexpensive when purchased in bulk and lasts for quite a long time in your pantry.
Milk and Honey Sweet Cornbread
2016-11-29 01:39:10
Serves 8
Whip up this milk and honey cornbread - it's moist and lightly sweetened, and a great way to use up extra milk.
Ingredients
1 C. milk (we use raw)
2 eggs, room temperature
1/2 C. honey
1/2 C. extra virgin olive oil
1 Tbsp baking powder
1/2 C. organic cornmeal
3/4 C. unbleached, organic all purpose flour
3/4 C. organic corn flour
Instructions
Preheat your oven to 350 degrees F and generously grease a 8x8 baking dish.
Mix the oil, honey, eggs and milk. In a different bowl, mix the dry ingredients and make a well in the center.
Pour the wet ingredients into the well of the dry ingredients and fold gently to combine.
Pour the mixture into a well greased 8x8 baking dish and bake 30 minutes or until golden brown.
Adapted from Good, Cheap Eats
The CentsAble Shoppin https://www.thecentsableshoppin.com/