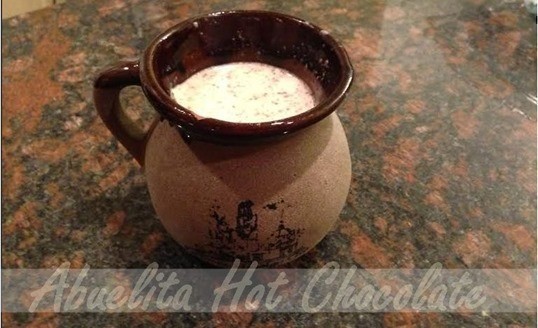 It's October, and as hot as it still is in the day time now… the nights have actually gotten a little chilly. At least to me – or am I just thinking things?
I love cooler nights.. and just last night we popped into Fry's to get more canned Pumpkin and found Nestle Abuelita on sale for $2.50 – so we got another package. Each package has 6 tablets… we use it to make this Mexican hot chocolate recipe.
My mother in law makes the best hot chocolate – every so often I make it too but it is never, ever as good as hers. My kids love it and Dave does too. It's actually very easy to make. All you need is water, 1 Tablet of Abuelita (or Ibarra – which you can buy at Pro's Ranch) and 2 cans of Evaporated Milk.
We also have a hot chocolate drink known as Champurrado – but that is made with Masa Harina & we usually have that at Christmas. Though I'm sure that there are many other family recipes for cocoa .. this is just the one I use.
For regular hot cocoa, get your soup stock pot out – pour in some water about 4-5 inches high into the pot (If I had to guess, I'd say 4-5 Cups) – I can't tell you exact measurements because I don't measure.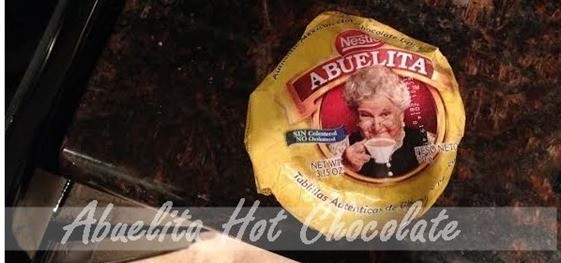 Toss in 1 Tablet if Abuelita Hot Cocoa – it comes in a yellow box at the store with about 5-6 tablets – you are using ONE tablet.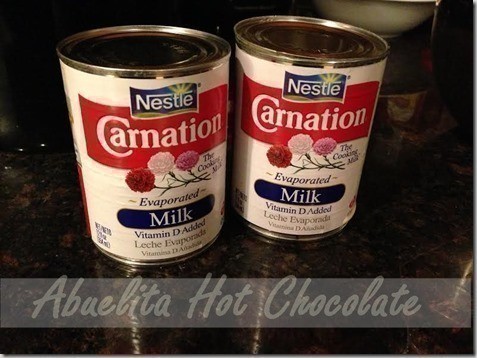 Turn stove on low….. let the tablet dissolve in the water; once it is, then add 2 cans of Evaporated Milk….. keep stove on low and stir.
Throw in 1-2 cinnamon sticks at the end, and add sugar to taste (for me = 1/2 Cup or so) – then stir until well blended. Pour into mugs.
Wondering if you can use regular milk? I have tried it.. but it's certainly not the same great taste at the end.