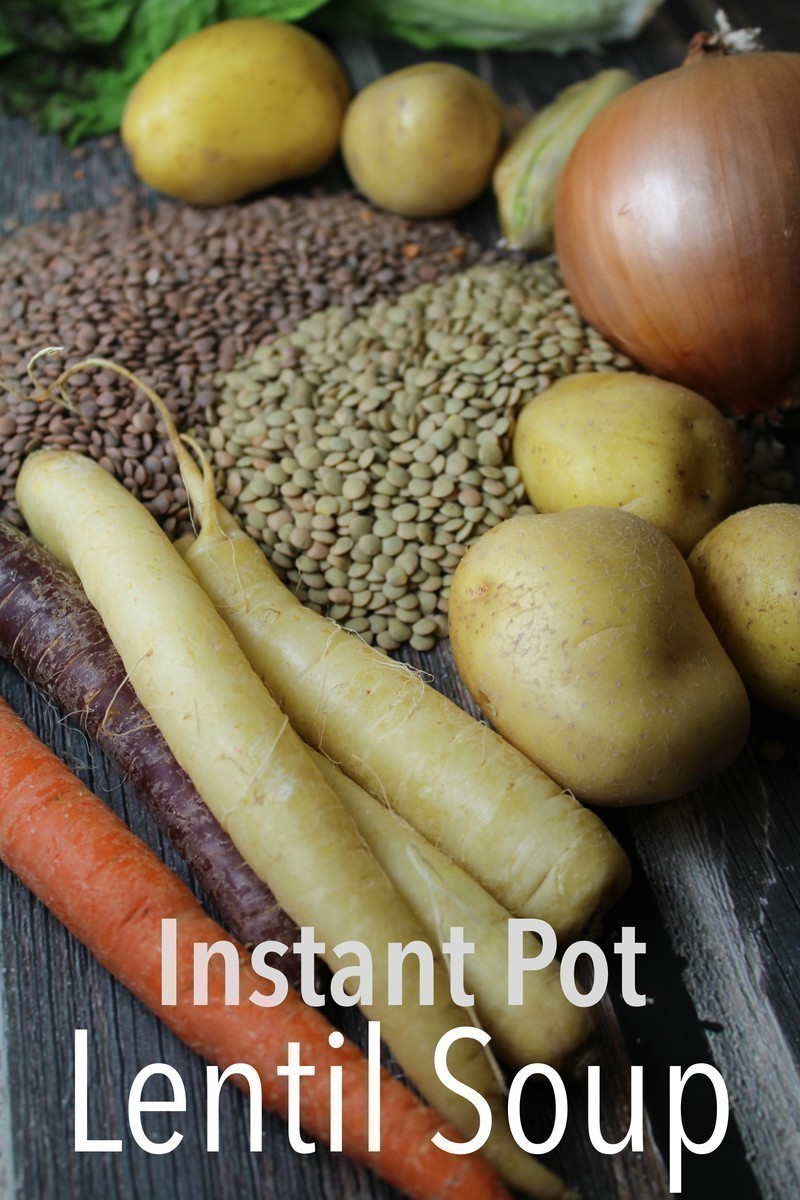 Lentils are a beautiful food around our house – my husband could probably eat Lentils for days at a time. He truly loves them and thankfully our kids do too.
Even better, they are high in Iron, Folate and Fiber – and are a great option for meals because they bulk you up without the calories that you may have gotten from eating meat (which is also high in iron but also high in calories).
We keep our lentils in the pantry in Ball Canning Jars, and although they can take quite a long time to cook, they don't necessarily have to take that long to cook – it depends on how you go about cooking them. We are infatuated with our Instant Pot and we have mentioned several times before that we use it for EVERYTHING.
It's one of the BEST purchases we have ever made.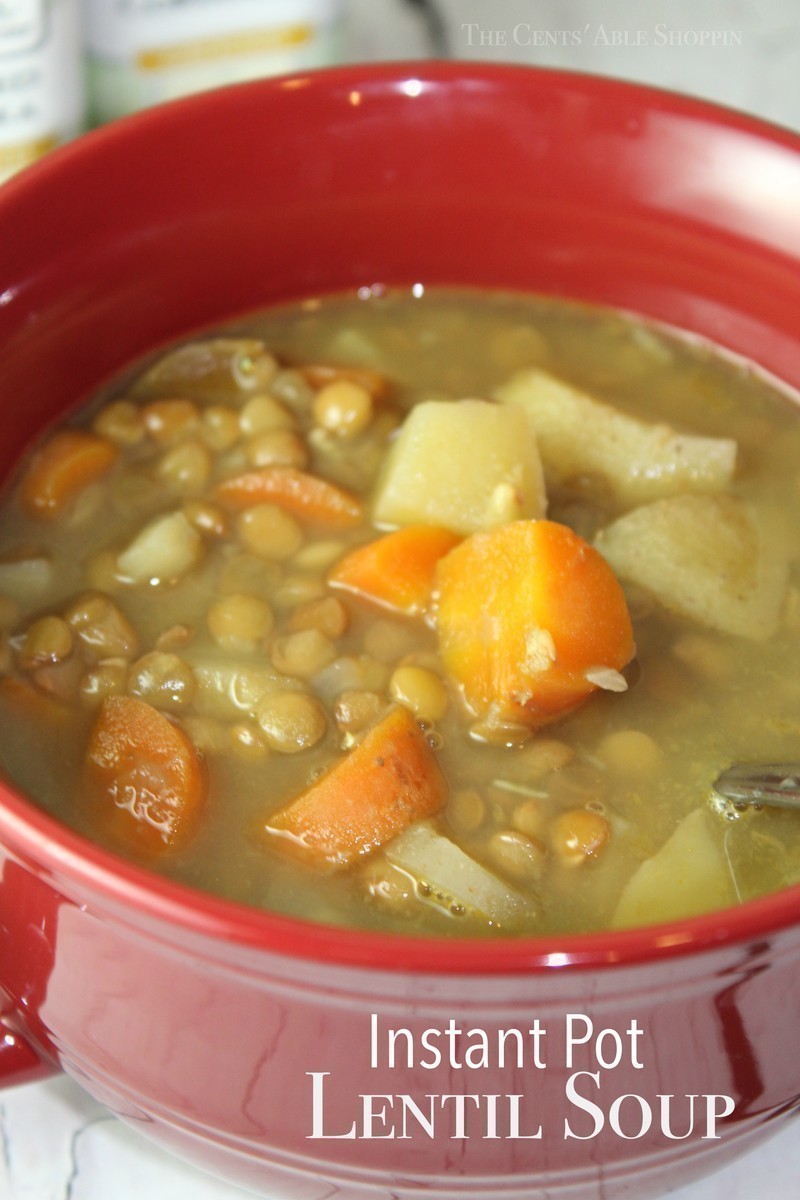 Last night, I was kind of in a pickle .. my husband left work early to pick up car parts and told me he would be home in 30 minutes. THIRTY minutes. My 9 year old said "mom. What are we going to do?" In that 30 minutes, and with the help of my 9 year old, we were able to crank out Sweet Potato Casserole, Stuffed Peppers AND, Lentil Soup.
I don't think I could have done ANY of that without that Instant Pot!
We had quite a few veggies from the CSA waiting in the crisper drawer, and some chicken broth (as that's one of our pantry staples) and so we methodically used the Instant Pot for item after item and left the Lentil Soup for last. Steamed Sweet Potatoes in 8 minutes… took out and whipped into a quick casserole.
We then threw in Rice and 5 minutes later we were using that for stuffed Bell Peppers. Finally… we tossed in the ingredients for Lentil Soup and it was beeping JUST as he walked in :)
Lentil Soup (Instant Pot)
2016-04-06 15:33:18
Serves 6
A healthy, delicious soup that is not only filling, but can be made in 30 minutes or less.
Ingredients
1 Tbsp Coconut Oil
2-3 Carrots, chopped
3 cloves Garlic, minced
4-5 Potatoes, diced
1/2 Onion, diced
Optional: 2 stalks of Celery, diced
8 C. Chicken Broth (or, Veggie Broth)
1 C. Red Lentils
1 C. Green Lentils
1 bunch of either Spinach, Kale or Rainbow Chard
2 tsp Cumin
1 tsp Smoked Paprika
Salt & Pepper to taste
Instructions
Add the Coconut Oil to the Instant Pot and toss in your vegetables, turn on the Saute function.
Saute about 2-3 minutes or until Onions are soft.
Combine the lentils & spices and mix well (still on Saute).
Pour in the 8 C. Broth, and place the lid on the Instant Pot.
Lock lid and set to Manual for 12 minutes.
When it beeps, release the pressure and remove the lid - add salt and pepper as needed.
Stir in the greens of your choice just before serving & ladle into bowls.
Adapted from Eat Within your Means
The CentsAble Shoppin https://www.thecentsableshoppin.com/
Checkout more recent Instant Pot Recipes… see 10 Reasons why we invested in an Instant Pot, and find the BEST Instant Pot Accessories to have for Instant Pot Owners!
Related Posts: