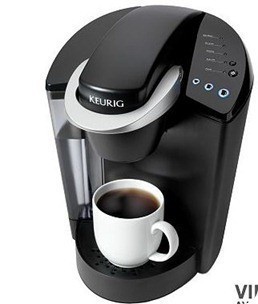 If you haven't invested in a Keurig this is a great deal at Kohl's– Grab the Keurig B40 Elite Brewer drops from $119.99 to $87.99 when you apply code HONOR10 and SAVE20 at cart.
You'll receive $10 in Kohl's Cash for future purchase – making the final price just $78 with free shipping. You'll score a bonus 12 ct K-Cups as well.
Don't forget you can shop through Ebates for cash back; and if you are new to Ebates, you'll score a FREE $10 eGift Card to participating retailers on your 1st $25.00 purchase or more (this will be offered to you via email after your purchase).