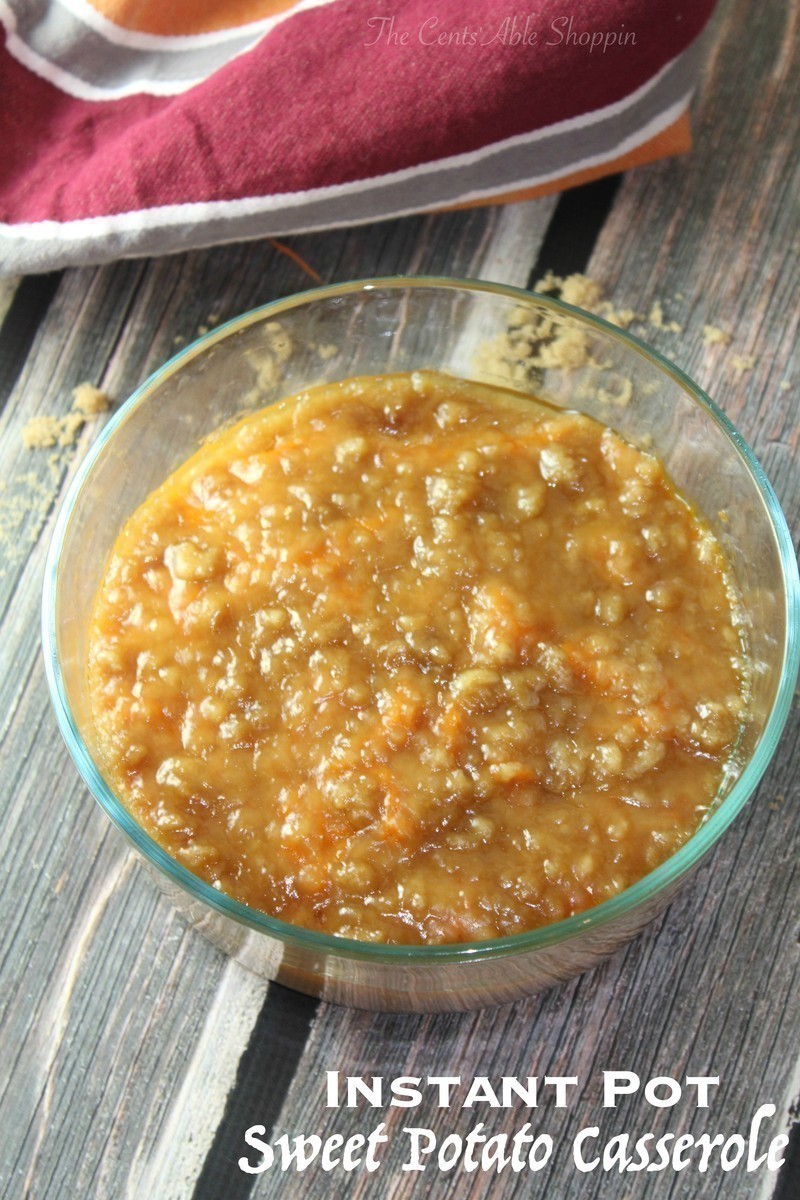 When you have so many sweet potatoes that you can't quite shut the drawer or find more room on the counter, it's time to make some Sweet Potato Casserole, or steam Sweet Potatoes in your Instant Pot.
While you can do both, Sweet Potato Casserole is relatively easy to do in the Instant Pot and doesn't heat up the house like it would if you have an oven on. Now that Phoenix is getting warmer, any way to keep the kitchen cooler is always great.. the Instant Pot does a good job of helping with that (and still enables you to make dinner!)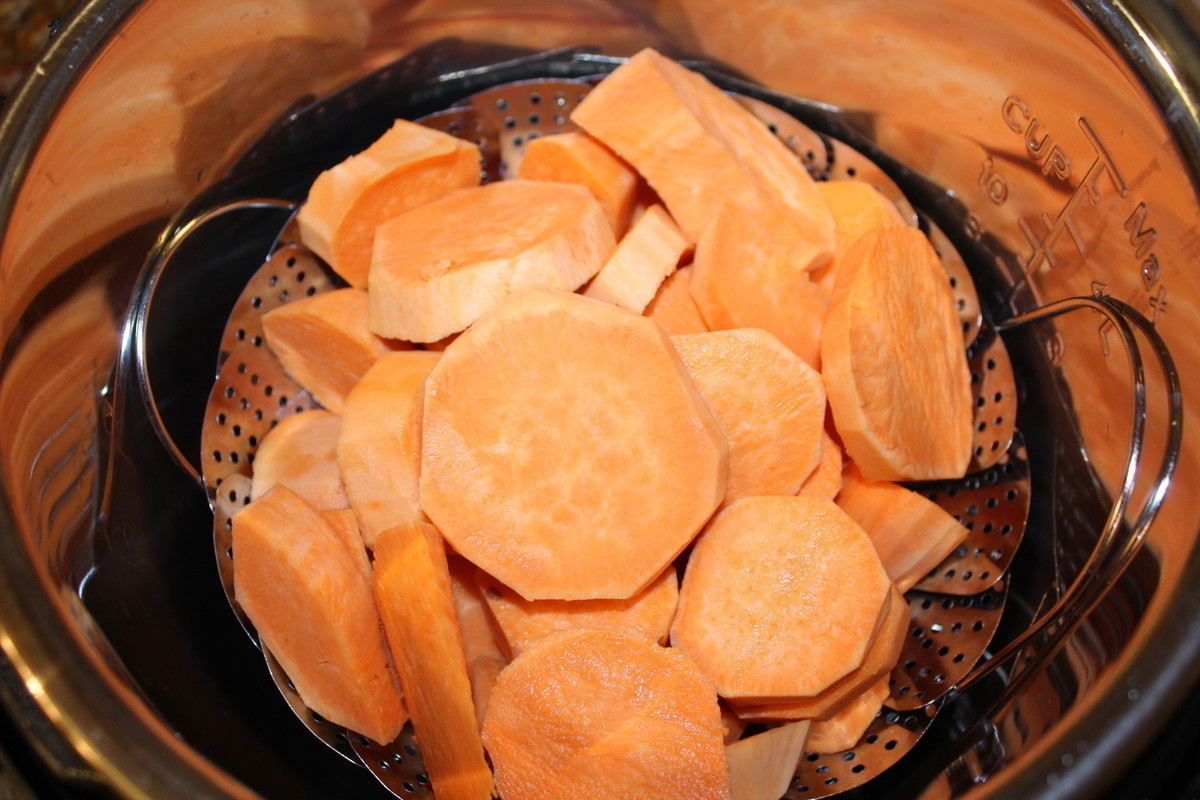 We modified this to work for us ~ and my kids love it! It's an easy dish to make and pass at an event, too.
Instant Pot Sweet Potato Casserole
2016-04-07 17:46:53
Ingredients
3-4 large Sweet Potatoes
1/2 c. Coconut Sugar (or, Brown Sugar) - we used a little less than that
2 Tbsp Butter, melted
1 tsp Vanilla
1/2 tsp Cinnamon
1-2 drops of Nutmeg Vitality Essential Oil (or, 1/4 tsp Ground Nutmeg)
1 Egg
2 Tbsp of Half and Half Creamer
Topping
1 Tbsp Butter, melted
1/3 C. Brown Sugar
2 Tbsp Flour
Chopped Pecans (optional!)
Instructions
Peel the sweet potatoes and cut into slices that are 1/2 inch.
Place the trivet in the Instant Pot. Fill with 1 C. water. Now place he steamer basket on the trivet and the sweet potatoes in the steamer basket.
Cover the Instant Pot and lock the lid - push Manual (high pressure) for 8 minutes.
When the 8 minutes is done and the timer beeps, then release the pressure manually and remove the lid.
Put the sweet potatoes in a bowl or mixer and add the brown sugar, vanilla, cinnamon, nutmeg, butter, egg and half and half - beat until they are smooth and combined.
Pour into a greased casserole dish.
Make the topping, and sprinkle that over the top of the greased casserole dish.
Add 1/2 C. water to the instant pot and keep the trivet in place.
Place the casserole IN the instant pot on the trivet.
Lock the lid, and set the Instant Pot to Manual (high pressure) for 15 minutes.
Once it's done and beeps, remove the casserole and let cool before serving.
Adapted from Pressure Cooking Today
The CentsAble Shoppin https://www.thecentsableshoppin.com/
Checkout more recent Instant Pot Recipes… see 10 Reasons why we invested in an Instant Pot, and find the BEST Instant Pot Accessories to have for Instant Pot Owners!