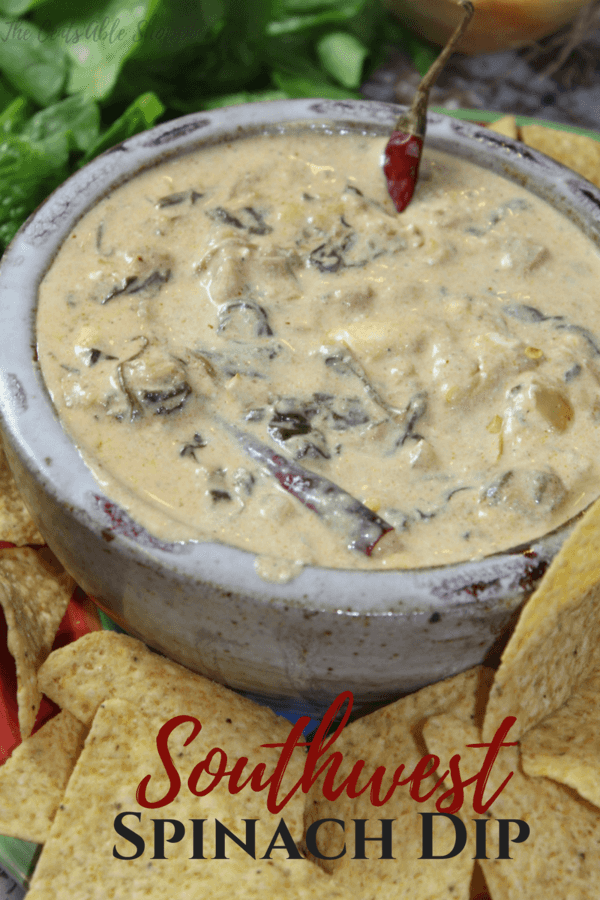 Take a twist on the traditional Spinach Dip in the Instant Pot and kick it up a notch ~ with the addition of a few simple flavors, you can turn that Spinach Dip into Spicy Southwest Spinach Dip, and serve it at your next party or get together.
I love Spinach Dip as much as the next person – but I cannot stand to drop $9 – $10 (if not more) at the restaurant to buy it as an appetizer. Forget going out to eat with a large family ~ by failing to prep dinner for just a single night, I find myself with a setback of $60 – $70 just for a simple meal at a typical American restaurant.
Not to mention, the last trip to a restaurant resulted in a lost phone, 3 lost shoes and a lost pair of shorts – how in the world does that happen? Yep, that's why we stick to Casa de Cuevas.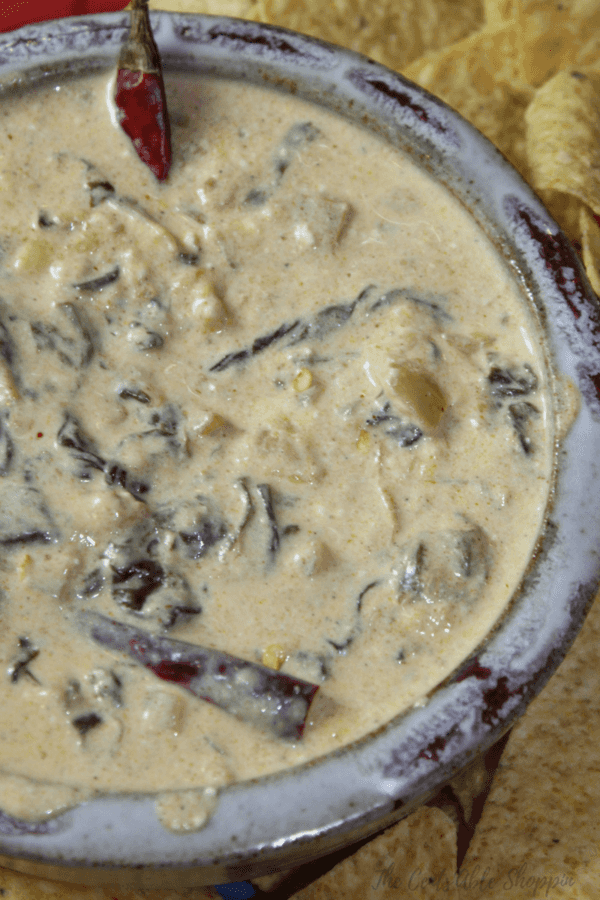 As much as I love to forego washing dishes for one night, I can't imagine dropping that kind of money for a single meal – can you? I'm incredibly passionate about your local CSA here in our area and for the last few weeks, we've been picking up a huge bag of locally grown spinach for just $3.00.
It is the BEST spinach – my kids will eat it right out of the bag if you let them.


That's such an incredible bargain – the spinach works well in this homemade spinach dip – perfect for get togethers or parties and ready in minutes in your Instant Pot.
If you haven't jumped on the Instant Pot bandwagon .. you are sorely missing out! It has been one of the craziest rides we have had in the last year and a half. That Instant Pot is overused and overworked in our house – sometimes up to 4 times a day. It has made yogurt, steamed hundreds of tamales, and made me look like a Queen in the kitchen.
When you can whip up dinner at the last minute that makes it look like you have been cooking all day, then you are in for a definite treat.
Looking for more Instant Pot inspiration? Bookmark over 50 recipes for your Instant Pot.
Spicy Southwestern Spinach Dip
Ingredients
5 cloves garlic, minced
1 lb fresh spinach
3 medium tomatoes, finely chopped
1 Tbsp olive oil
1/4 C. sour cream
1/4 C. half and half
4 oz cream cheese, cubed
1 C. shredded mozzarella cheese
1 C. shredded cheddar cheese
2 jalapenos, seeded and finely minced
1/2 C. black olives, sliced
1 tsp onion powder
1 tsp chili powder
1 tsp cumin
1 Tbsp hot sauce
1/2 tsp salt, or more to taste
1/4 tsp pepper, or more to taste
optional: 2 ancho chiles
Instructions
Add the olive oil to the instant pot and saute the garlic, spinach, and tomatoes until the spinach is cooked down. Turn off the saute function.
Add in the sour cream, half and half, cream cheese (cubed), mozzarella, cheddar, jalapeños, olives, onion powder, chili powder, cumin and hot sauce.
Lock the lid and turn the valve to closed. Set the timer on the Instant Pot for 4 minutes at manual (high) pressure.
Once it beeps done, carefully release the pressure and stir the contents to combine - add salt and pepper to taste.
Pour into a serving bowl - we served ours by adding 2 ancho chiles for a little extra heat.
https://www.thecentsableshoppin.com/instant-pot-spicy-southwest-spinach-dip/