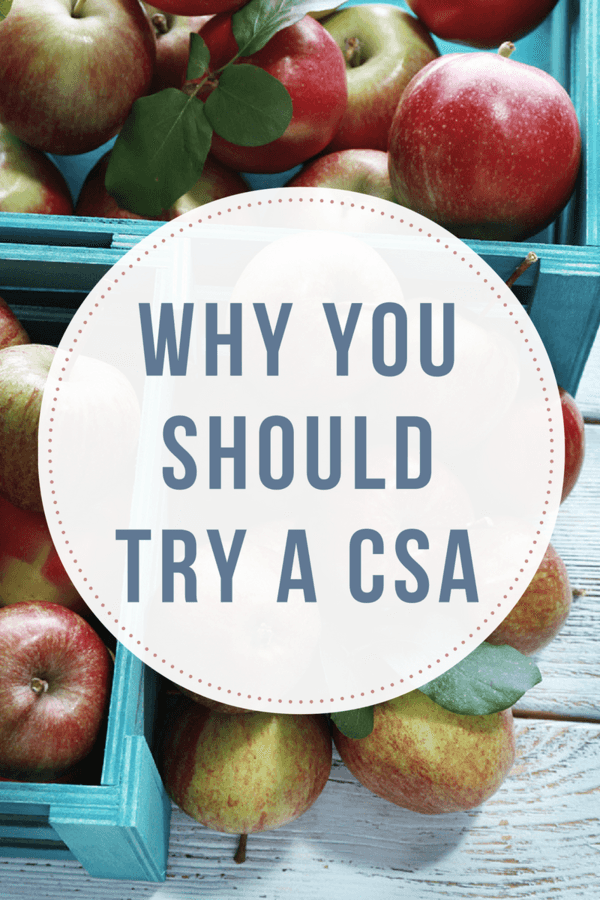 A few years ago, we decided to invest in a CSA share. CSA stands for Community Supported Agriculture. This group was Taste of Paradise. They are in the East Valley, but they have pick ups scattered in the Valley.
As time progressed, I grew to love this group – I talked to a few friends about it, and discussion came up at church one day as someone asked me where I had gotten such a great bunch of spinach. Just a few months ago, I was invited to the Chandler Library to host a class on saving money on groceries – and it was during that class that I mentioned several of the ways we save money, one of which is our weekly CSA share.
One family size bag of local, organic produce for $25 a week – it wasn't until then that I realized that the majority of people – whether family or friends, had never heard of a CSA.
I wasn't convinced that it was a new subject though – because they have been around a while. I am not sure what prompted us to get involved with one – but, needless to say, we love it. I love it. I could not live without it…. and it has literally changed our life in many ways.
To be involved in a CSA is a beautiful opportunity – to be a shareholder in a farm that has relatively high standards for high quality, organic (local) produce is a pretty unique experience. This is especially important in a time when so many people are disconnected with where their food comes from and how processed it can be.
What is a CSA?
CSA members pick up a share of fresh, local, organic produce weekly (or, sometimes bi-weekly) from the seasons harvest. Some CSAs have other food – local raw honey, eggs, some even meat – no matter what they have, you are supporting your local economy and providing your local farmer with a cash flow through the season.
Some CSAs require you pay for the season up front (a specific amount per week, multiplied by the number of weeks in that seasons share). Others, however, allow it to be a week by week type of coordination.
No matter what your CSA does, they more than likely share the same views on food that you do – since they are providing you pesticide free, sustainably grown produce.
CSAs have a number of advantages:
They promote sustainability – investing in one allows you to minimize a negative impact on the environment
Food hasn't traveled far to make it to your home, after all, it's local .When I buy a bag of spinach from my CSA, it is picked that morning. That. Morning. Incredible -right? I think so too.
You will have the opportunity to try new vegetables, and new recipes you may not have had if you weren't a member of one.
You eat foods that are in season.
You are getting more nutritious produce – since it is local, and produce retains the majority of its nutrients at the time of harvest. That means your produce isn't traveling hundreds of miles, picked days and days before you head to the store or sitting in storage.
Local organic produce lasts much longer, and is more flavorful than anything else you could buy
You will be inspired to use the produce by cooking more at home, saving on the cost of eating out – which in turn is better for your health long term.
My Own CSA Experience
Besides making a commitment a few years ago to raw milk, investing in a CSA has been one of the best decisions we made – in fact, I can't even recall how I got involved… I found them on Facebook and since then it has been a weekly visit to pick up our bag at the farm house.
Every week they post on Facebook what we can expect in the next week's bag – and we have the chance to add on items, or swap on items. There are many CSAs in the Phoenix area – but I love mine the most because they allow their shareholders to go week to week.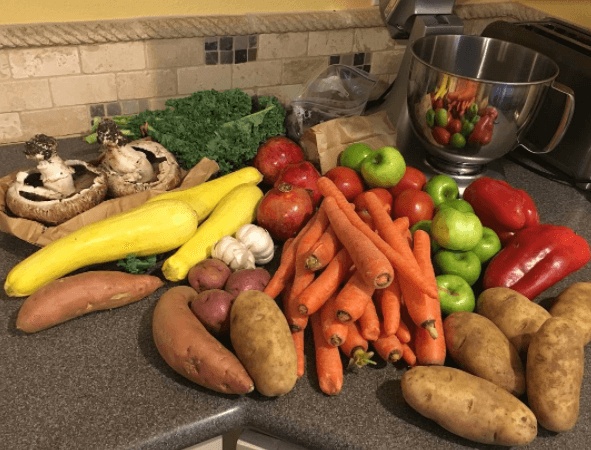 That means that you don't have to come up with the funds for the CSA share by the quarter – you can opt to try it out for a week to see if you like it, and if you do, well… then come back on Facebook the next week and make sure you comment on their post so that they can have a bag ready for you the following week, too.
I mentioned the CSA to one of the women who spends time with us at church – she came with me to the farmers market, and believe it or not, she left with not one, but two full bags.
They have a farmers market style pick up – so if you aren't a member, you can still come home with local, organic produce. It's incredibly affordable – a family size bag is $25. An individual bag is $17. That bag is our meal planning for the entire week – and once you have the experience of local organic produce, you will find that nothing else quite compares, not even the produce at Sprouts.
Being part of a CSA gives you a new perspective on your food – instead of planning your meals around meat or pasta, you plan them around your vegetable bag and it works out rather well. You learn how to cook new things, try new vegetables, and you feel an obligation to use up every bit of the produce so as to prevent waste.
When you are connected to a local farm, you think about your food in an entirely different way. Your meals transform, and your shopping habits evolve. It's exciting to share that experience with your kids – they too can have a better relationship with food and understand that the best and most nutritious items come directly from farm to table.
Going to the grocery store and wandering the produce selection doesn't seem as appealing – and as you peruse around, you notice that most of the produce looks more dull or drab than the CSA produce you have at home.
It's hard to explain, but it's an entirely different mentality.