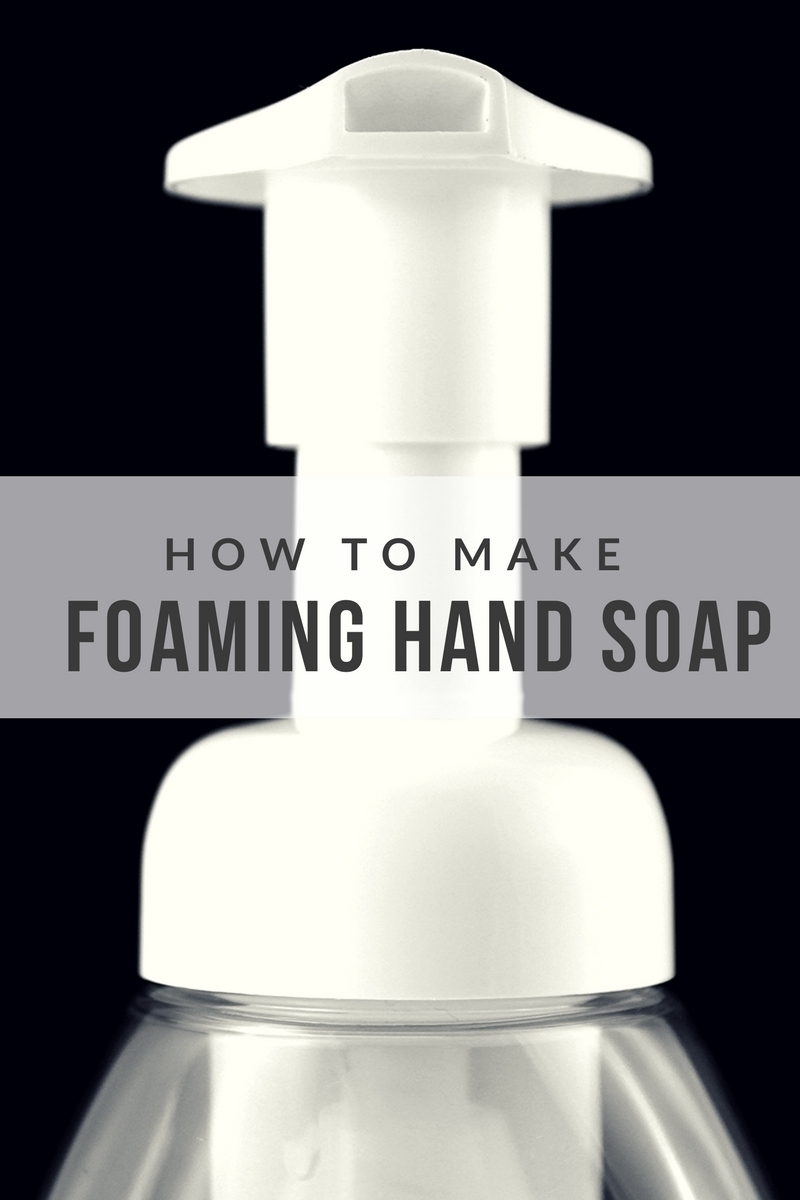 We've come a long long way to ditch lots of the commercial toxic products that are found in probably over 80% of bathrooms across the U.S.
From body wash to deodorant, cosmetic wipes to homemade all purpose salve, to lip gloss and even lip balm, we have done it all. Lets not forget… laundry soap as well. Not only have we made our own, it works incredibly wonderful when paired with Lemon or Lemongrass essential oil for a little scent and a bit of extra umph in the washer.
One of the first items we ditched was commercial hand soap – let me tell you a secret…
When you make your own, you realize that paying $.50 – $1 in store is way, too overpriced. Then dragging kids to the store to pay $.50 – $1 is just flat silly, and even if at one point you got it free, it's not worth the risk on yourself, your kids, or even your spouse.
It just isn't.
What's in your Hand Soap?
The majority of hand soap varieties today have Triclosan – a synthetic pesticide that is also a pollutant. It breaks down the environment into chemicals including a form of dioxin (a carcinogenic chloroform). It's linked to hormone disruption, cancer, liver damage & more.
For over 30 years, it has been used in consumer products such as detergents, soaps, skin cleansers, deodorants, lotions, creams, toothpastes, and dishwashing liquids. Triclosan can be added to other materials, such as textiles, to make them resistant to bacterial growth.
Triclosan may interfere with the body's regulation of thyroid hormone, and result in estrogen dominance.
Some ingredients in body care products may cause estrogen dominance in the body. They do this by mimicking your natural hormones, known as endocrine disruption. Endocrine disruptors cause hormonal imbalance. Many fertility problems in women are linked to an over abundance of estrogen in the body, including early onset of puberty and menstruation in young girls, endometriosis, uterine fibroids, ovarian cysts, PCOS, breast cancer, irregular menstrual cycles, endometrial hyperplasia, and low progesterone levels. For men it can be hormonal imbalance with testosterone, low sperm count and poor sperm health.
Long term and repeated exposure to these items create an abundance of estrogen in the body. These xenoestrogens can bind to your estrogen receptor sites – and disrupt your endocrine system from functioning naturally.
In other words, they mimic your natural hormones, but they block other hormones from binding to receptor sites. Your body continues to make it's own estrogen – but that complicates things as then you have too much estrogen floating around in your body – so the body stores some in fat cells.
When they are stored in fat cells, they can't metabolize normally.
Too much estrogen can lead to painful periods (cramps), irregular cycles, Hashimoto's thyroiditis, lupus, rheumatoid arthritis, estrogen-based cancers, and and even miscarriages. (see more here)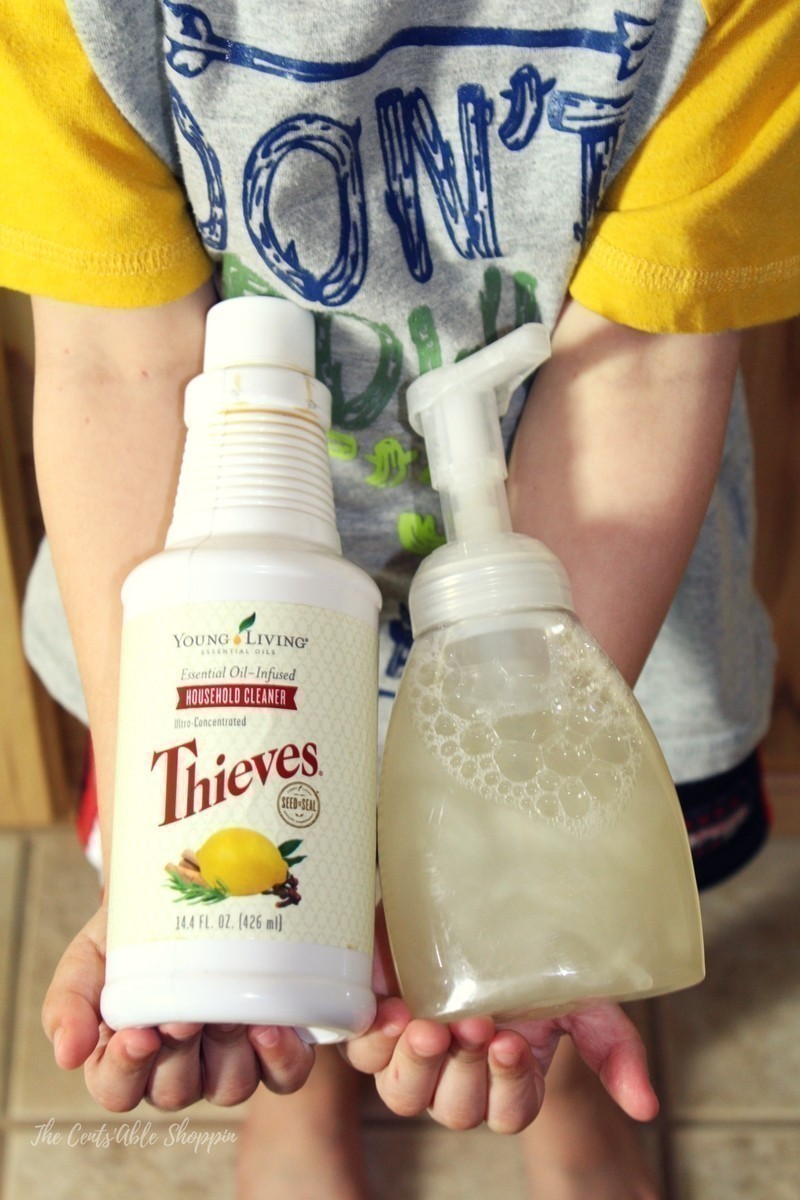 Whew – why subject yourself to that worry? It's easier and cheaper to make your own – you'll also find that your own hand soap works just as effective as the commercial varieties in store.
Combine Thieves plant-based cleaner (which is safe for kids and animals) with a little bit of castile soap along with distilled water in a foaming pump and you have a bottle of foaming hand soap for your kitchen or bathroom.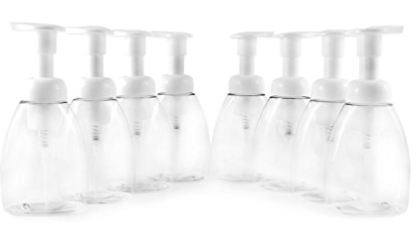 Pick up a multipack of foaming hand soap bottles on Amazon for a great price.
Foaming Hand Soap (Makes 1 foaming pump)
Ingredients
Instructions
In your foaming pump, combine 3 Tbsp of castile soap with 1/2 capful of Thieves Cleaner.
Top with distilled water.
Place the top on the foaming pump and twist to secure.
Tip the foaming pump gently to combine.
https://www.thecentsableshoppin.com/how-to-make-foaming-hand-soap/
If you don't have Thieves cleaner you can simply use castile soap – though we love using Thieves cleaner when we have it (which is always!)
Thieves Cleaner is safe for kids and pets
Plant based, non-toxic
30:1 all purpose cleaner ratio (makes it last FOREVER!)
Smells INCREDIBLE!
Clean everything from surfaces to counters, mirrors, and even vehicles.
We even use a half capful in our steam mop, too.
The bottle can last you anywhere from 2 months to 6, or more, depending on how much you clean.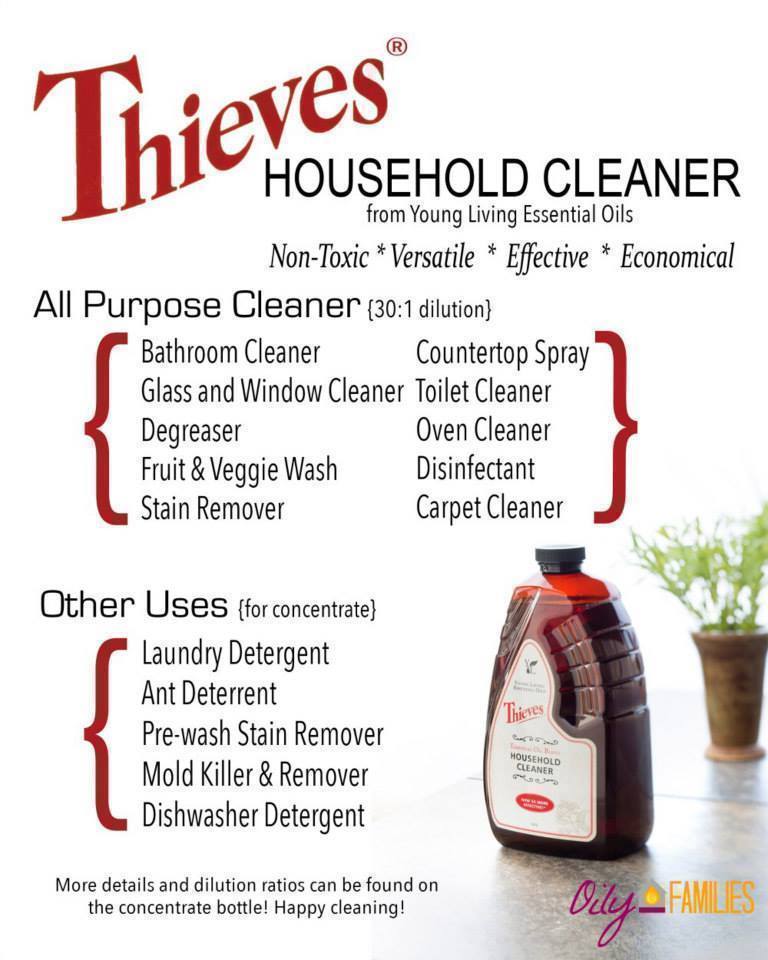 Read more about getting started with Essential Oils – we're so crazy about this cleaner that we'll buy you a bottle if you get started with Young Living.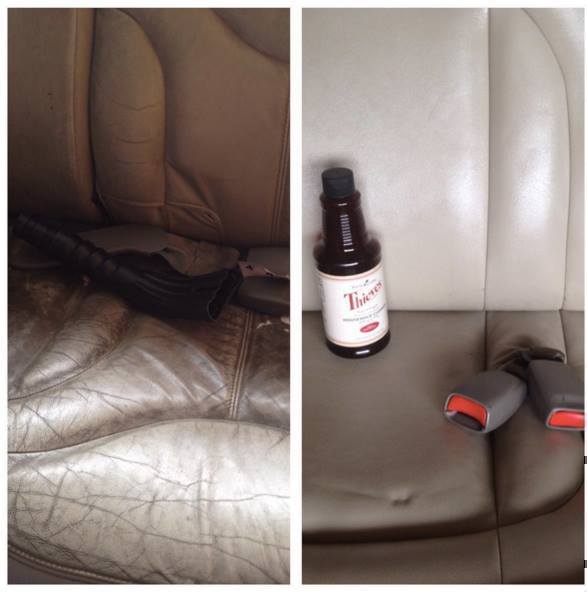 Is it effective cleaner? You bet it is – last year we were preparing to sell our old 2002 Yukon and we were very close to buying new seats (no aisle in a Yukon so kids with shoes climb up and over… ). But we could not spare that expense. Thieves cleaner worked wonders on our truck, we didn't even use a fraction of the bottle and our seats looked like new.
Such a wonderful option considering new seats would have topped $1,000 or possibly even more.