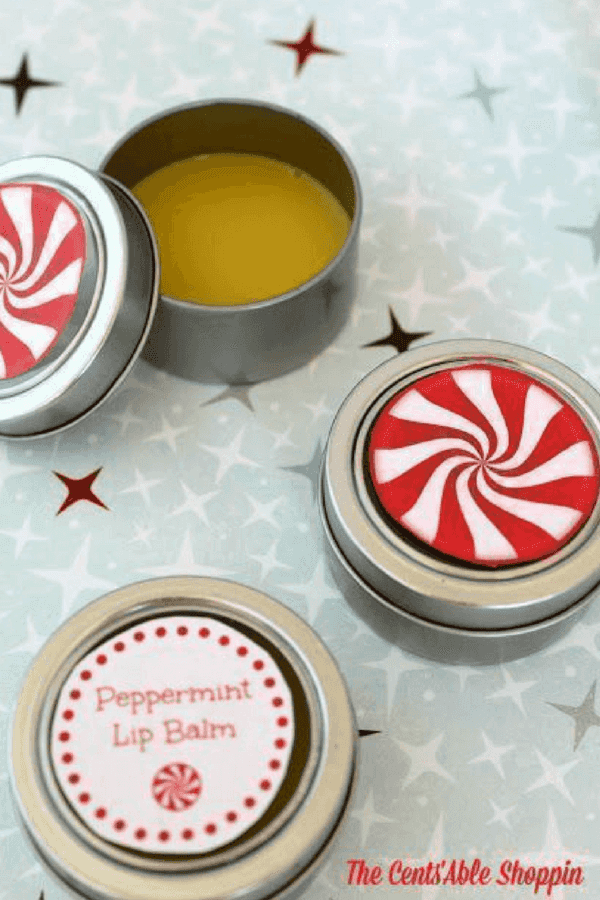 If you love peppermint and are always reaching for lip balm, you might love to make these homemade peppermint lip balm tubs. These are super cute to make for family and friends – they take just minutes to put together – in fact, you can melt and pour within a matter of minutes.
Get started by combining the beeswax, coconut oil, shea and sweet almond in a glass jar or measuring cup. It helps to have everything out and available – and use a piece of newspaper on your counter so you can wrap up any mess afterwards and simply toss in the trash.
(I like to keep a measuring cup specifically for these types of projects, or at least an old glass jar from salsa or something. It makes it super easy without having to dirty out your regular canning jars).
Melt in the microwave at 25 second intervals, then carefully remove, and add the peppermint essential oil. Mix well, then pour into your lip balm tins.
Simple Peppermint Lip Balm
Ingredients:
All of these items are relatively inexpensive on Amazon ~ and they will last you a long long time.
Since the recipe uses so little of each of them, you can really make quite a few, or, save the ingredients and use for another beauty project. We actually have 25 DIY beauty ideas that would make wonderful gifts including this Ginger Orange lip balm (great for fall!)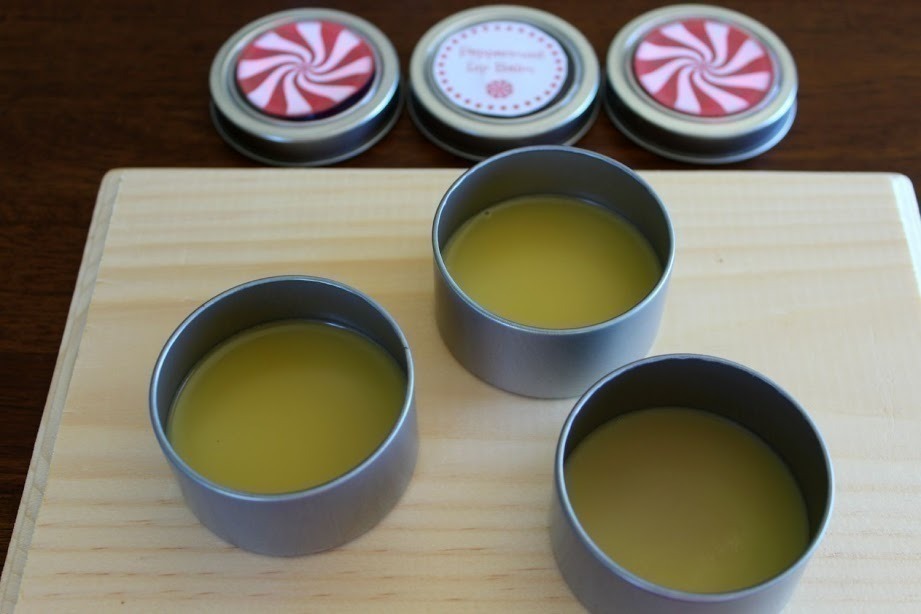 Step by Step:
Using a glass canning jar or measuring cup, combine the beeswax, coconut oil, shea and sweet almond. Zap in the microwave for 25 second intervals until melted.
Carefully remove (jar will be super hot so use caution!). Add 20 drops of peppermint essential oil and stir to combine – I like to use a popsicle stick so that I can toss without having to wash.
Pour into the small metal containers right away and allow to set before using – they can take anywhere from 1 hour to up to 5. Make sure you push to the rear of the counter – sometimes little hands love to grab and poke and you wouldn't want their handprints or fingers "stuck" in the lip balm. (I might know from experience!)

If you are gifting these at the holidays, you can download the printable Lip Balm Labels … OR we also whipped up some labels without text, too!