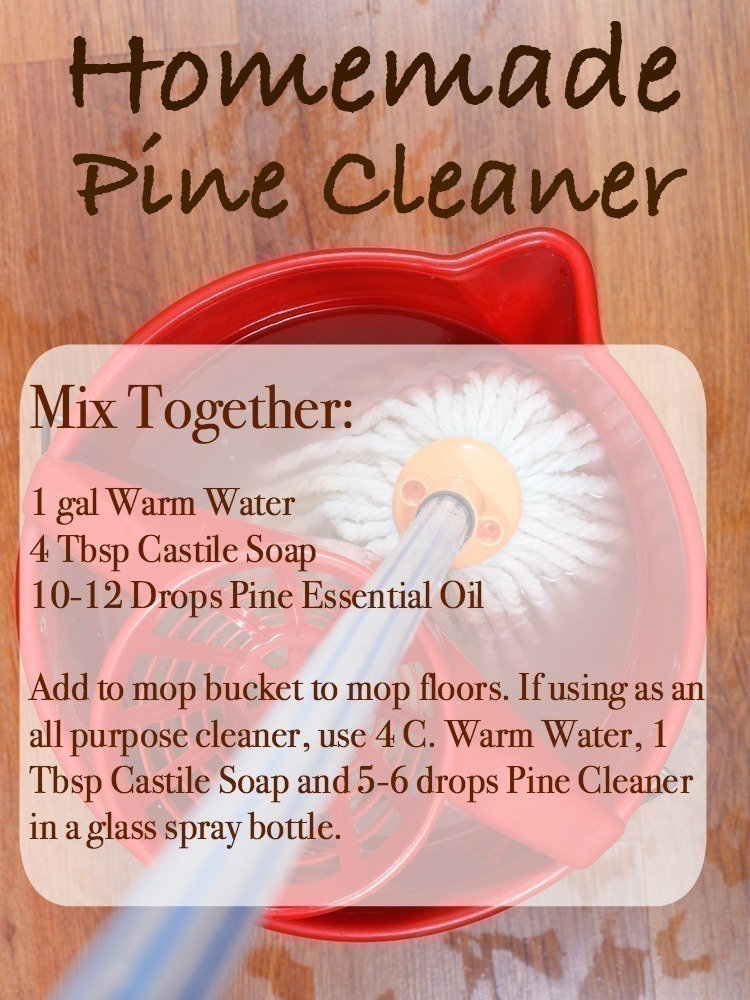 Do you LOVE Pine Sol Cleaner?
MANY people do – my in laws are infatuated with the stuff as well. She won't clean with anything else (unless of course it's Fabuloso)… she's pretty glued to the cleaner and she won't clean with anything else.
It's usually always a sale item at Kroger (Fry's) when they have a Mega Event, and sometimes you can even pick it up for $.99 – once in a blue moon they have a coupon that makes it even less … I can almost bet that many people will buy some when the price drops.
You can even find the Knock-Off version at the Dollar Store or Dollar Tree, albeit .. it's not the "Pine Sol" Brand, but it smells somewhat similar, nonetheless.
Pine Sol is one of those items that is a household name for most everyone who breathes air every day.
But.. it's not desirable for everyone. I can't use it because it gives me the most horrendous headaches (which is why I haven't been using it in years).
IF you are looking to make your life more eco-friendly and you are trying to become less dependent on purchasing items that you can simply make yourself, stay clear – everything that you use or consume can contain some pretty harmful stuff. Sure, it might be packaged into nice bottles, pushed by manufacturers who make loads of money or, advertised heavily .. but it doesn't necessarily mean that is what is best for you.
We have always said that making your OWN cleaner is the cheapest route to help you save – not going to the store at all is always going to be a cost savings over picking up cleaners – even if they ARE cheap with a coupon. Any trip to your supermarket can result in purchases that weren't intended. So while some cleaners might be a great deal after double stack, triple stack, coupon clipping, "one day deal" or catalina special, staying away from them in their entirety is always the BEST option.
Agree?
Not only are some of these items harmful to use, breathe in and handle, they have chemicals that be pretty scary. Check out Pine Sol for example – there is NO question in my mind that this isn't what you NEED or want under your cabinets – cleaning your floor, or do you?
See this picture below by heading HERE: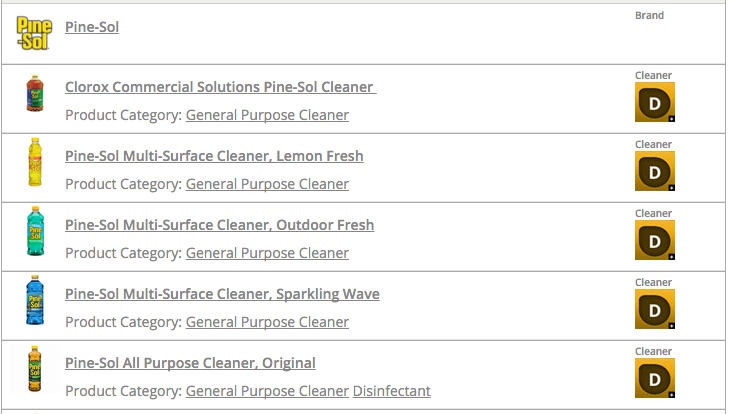 Making your OWN Household Cleaners is Far Best
All that is required to make your own are a few simple things – Baking Soda (another Natural Cleaner…), Castile Soap, and Essential Oils.
Essential Oils can be used for so many things – from health and wellness to cleaning, respiratory support, immune support & more – see MORE details HERE on why we use them in our home for our family.
Then there is Castile Soap – which is also a natural cleaner for everything from wood surfaces to floors, tile, toilets & so much more … we use it for body wash & bubble bath, too!
Why Not Pine Sol
Pine-Sol has some pretty nasty stuff rolled up in that bottle of liquid…
Toluene is one of the main ingredients in Pine Sol – linked to hormonal imbalances, birth defects and even more physical and health complications. I'm not so sure that you really want to be using it – or do you?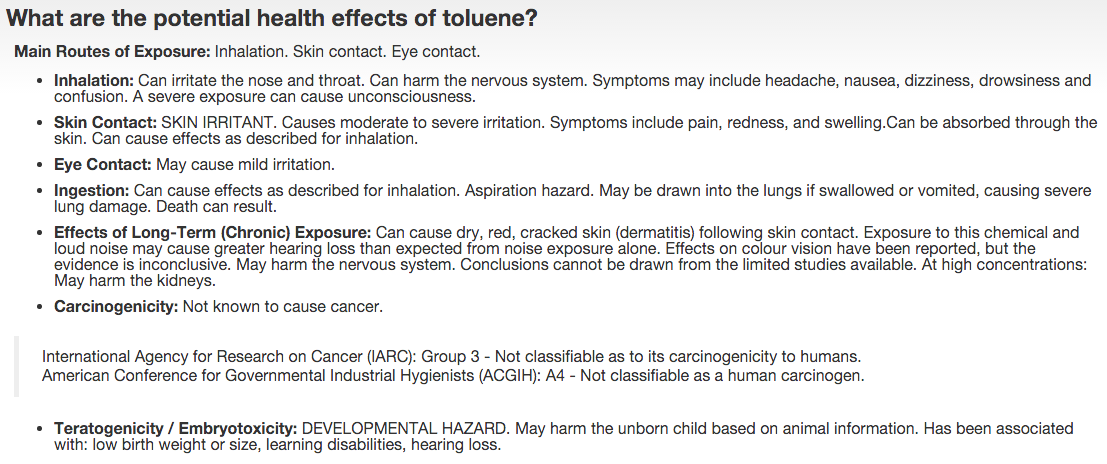 That was directly from the OSHA Site HERE – I love how it says "VERY Toxic" but yet it also says it's not carcinogenic to humans. I'm not sure about you but I'll make my own!
Come'On, it's Diluted – What is the BIG Deal?!
It IS a big deal.
Yes .. it is diluted but the risks are still there. Why not just avoid buying it? Sure, it might seem trivial – it's obvious, dilute it and you won't have a problem.
The problem is that ALL of these items you use … they ALL add up together. Over time, compounded use WILL be a problem.
Making your Home Pine Cleaner
Essential Oils are plant-based items (instead of chemically based) – it has an invigorating aroma that's great for cleaning or incorporating into your own DIY Cleaners.
While we use a LOT of Thieves Cleaner in our home, you can ALSO put together your own DIY Pine Cleaner that's cheaper & easier to do than Pine Sol.
Homemade Pine Cleaner
1 Tbsp Castile Soap
4 Cups Water
10 drops Pine Essential Oil (see what we use HERE)
If you are using as an all purpose cleaner, cut down the recipe and use 4 C. Warm Water, 1 Tbsp Castile Soap and 5-6 drops of Pine Essential Oil. It's important to keep it in a glass spray bottle – repurpose a store glass bottle (see our post HERE).
How to Get Started with Essential Oils