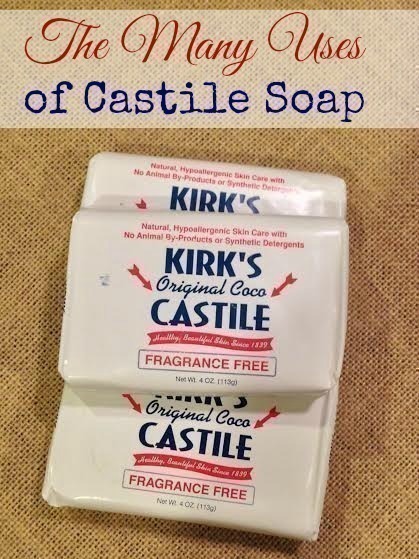 Do you use Castile Soap? We use it in our house for many things — mostly for body wash for the kids and for washing our hair.. so when we run out or run LOW it makes me panic. A little bit goes a LONG way.
Dr. Bronner's is a popular variety of Castile Soap and as much as I love it, the price tag is just too much sometimes … I have tried other varieties and they work just as well.
Just a few days ago we got a new variety from Vitacost – their Baby Castile Soap – we are going to try it out and see how it works for us.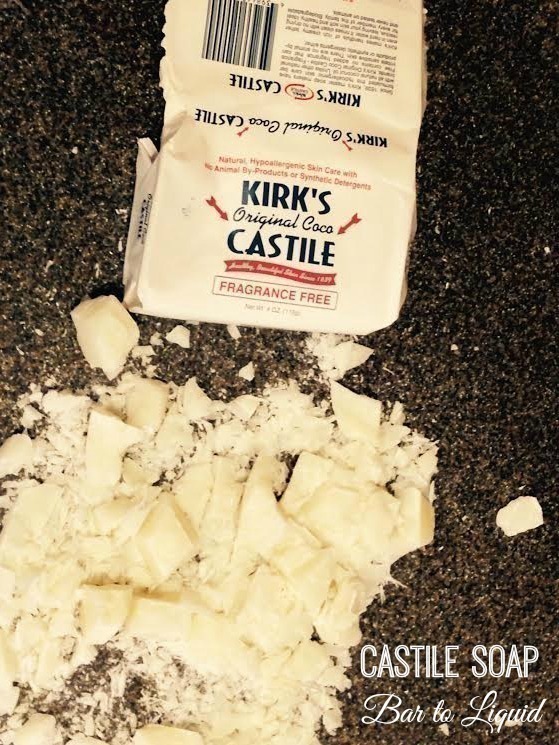 We also have Kirk's Original Castile Soap in Bars – it's much cheaper than buying Dr. Bronner's and I can pick up a 3 pk at Fry's or Walmart for just a few dollars.
If you can't get your hands on the Vitacoast Brand, you can use the Bars to make your own Castile Soap at home… Vitacost is pretty economical, they offer a $10 credit to first time registrants too.
It won't quite look like the smooth liquid in the jar, but it works just fine for hand soap & dishes, even for laundry. Bath Bars do better on my skin than regular soap, and they work great for my kids too.
1 – Unwrap ONE Bar of Castile Soap and cut it down as small as you can (you can choose to grate as well)
2 – Put the pieces or small chunks in a Large Ball Canning Jar
3 – Boil 2 1/2 Cups of Water, then take off the heat and pour into the Large Ball Canning Jar
4 – The pieces should melt – if your pieces are small enough then they will melt easier
The mixture will be sludgy – you can keep in the jar with a lid and just shake before using. If your pieces don't all melt, it's because you didn't make them small enough :)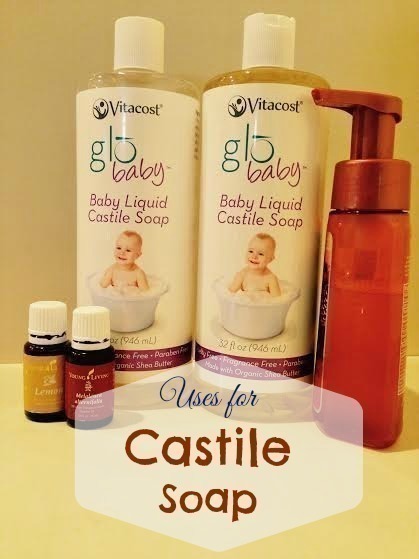 Not sure what to use Castile Soap for? There are so many things… here are a few ways WE use them:
Homemade Hand Soap
Fill a Foaming Soap Dispenser 3/4 of the way with water and then add 1/4 Castile Soap. Add any additional Essential Oils (3-4 drops). I always receive Bath & Body Works hand soap around the holidays from family so I keep all my bottles and re-use (so I don't have to buy) – but you can also buy foaming hand dispensers at Walmart.
Homemade Facial Cleanser
In the ratio of ONE Cup water to 1/4 C. of Castile Soap, blend in 3-4 drops of Tea Tree Oil and you have your own Facial Cleanser.
Homemade All Purpose Cleaner
In a Spray bottle (such as a 1 Liter Glass Bottle), add 3/4 Water, then 1/4 Castile Soap and 5 drops of Tea Tree Oil.
Baby Body Wash
Mix 2 oz. of Castile Soap to 8 oz. (1 Cup) of Distilled Water and add 2-3 drops of Orange or Lavender Essential Oil.
ANT Spray
Mix 1 Pint of Water with 1 tsp of Castile Soap, and then add 3-4 drops of Peppermint Essential Oil and spray on those places that you want to treat the ants.
Love Essential Oils as much as we do? If you do… head over to see more of our recent posts on Essential Oils and how you can score a great deal this month on a starter kit!