A thinner version of the classic guacamole, this Guacamole Taquero is a tart blend of avocados and tomatillos, flavored with serrano peppers and lime.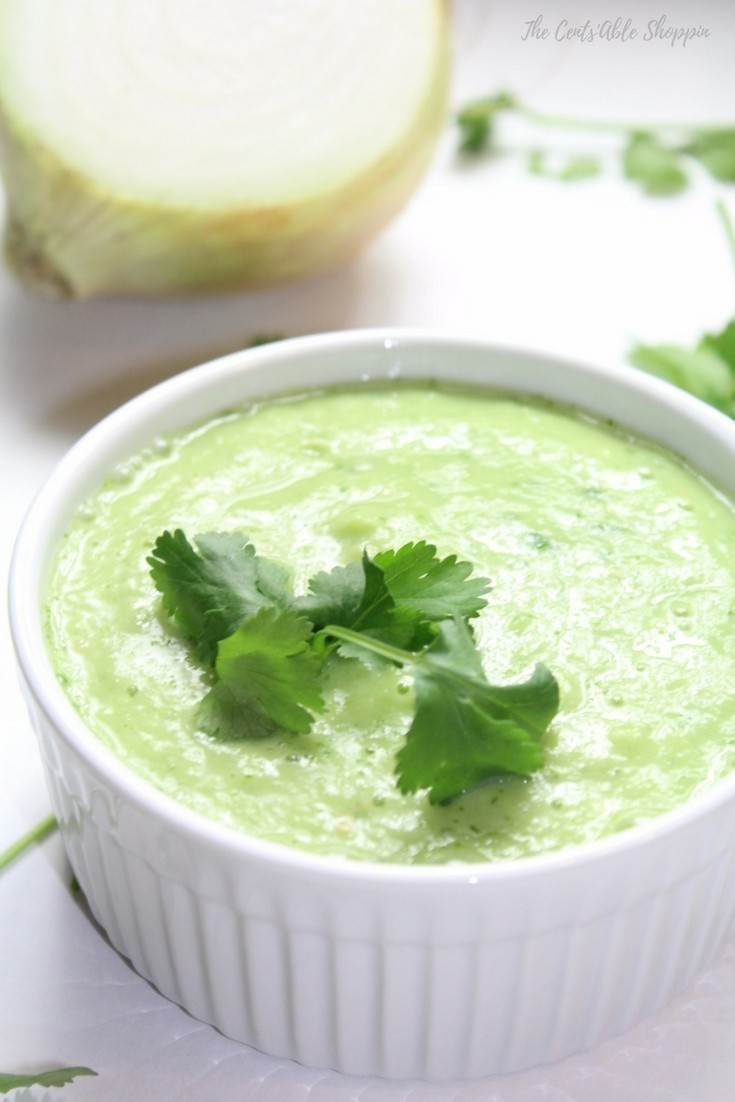 Any time you gobble down a beautiful taco with delicious meat, you can usually find any of several salsas in your local taco shop.
One of the best taco condiments of all time might just be this taco shop guac… it's not quite guacamole and a little different than salsa, but you can safely say that it's a sweet combination of both. Not all guac has to be chunky – agree?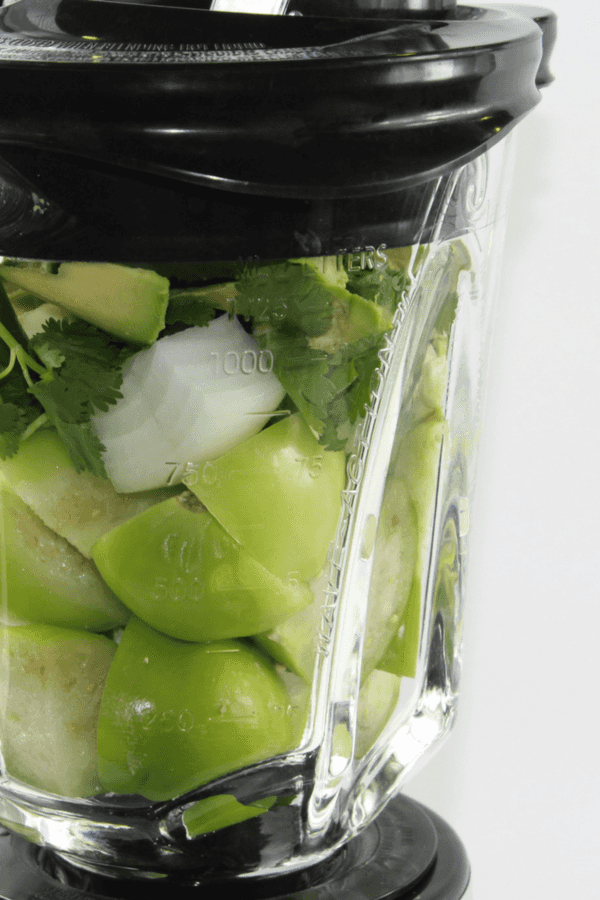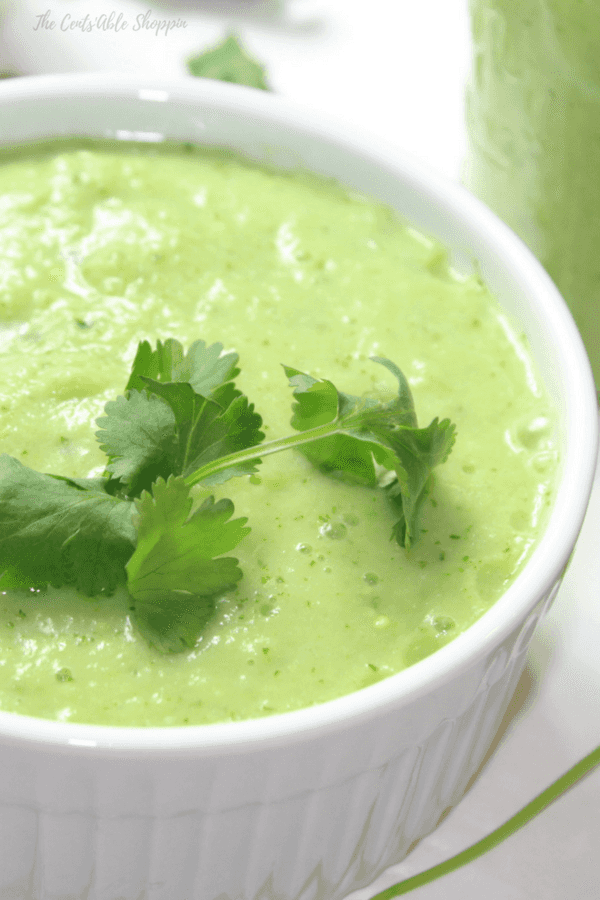 Guacamole Taquero (Taco Shop Guac)
This Guacamole Taquero combines a creamy, ripe avocado with the more tart tomatillo, and kicks in some spice from serrano chiles. Throw in a handful of cilantro for some pungent flavor and blend it up.
Use this guacamole to dress up your veggie tacos, or pour it on your taquitos and grilled cactus. The best part? You don't have to turn on the oven, or wait hours and hours for something to simmer. All you have to do is combine everything in your blender and push the button.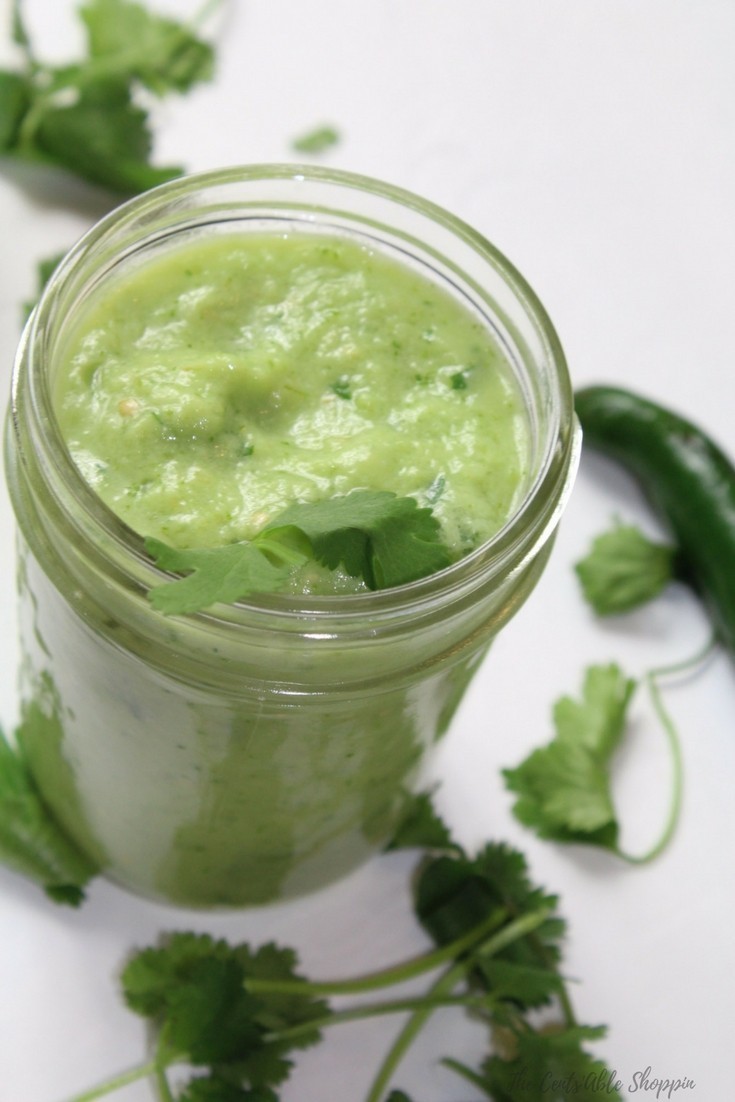 Tomatillos can be little buggers in the blender – especially if they haven't been roasted.
At first… your blender will take a little bit to "catch" the tomatillos. Don't be enticed to add any additional liquid. If the blender has a hard time catching the tomatillos, give them a poke or two. Once they "catch", then seconds later they'll easily blend together.

It's so easy to make – you'll want to have it on hand for any and every get together. You can even use it as a chip dip, too! Not only is it delicious, it's SO stinkin' easy!
Guacamole Taquero (Taco Shop Guacamole)
Ingredients
6 tomatillos, washed and chopped
1/2 bunch cilantro
1 medium ripe avocado, halved and pitted
4 cloves garlic, smashed
1/2 C. white onion, chopped
2 serrano chiles, stem removed
1 Tbsp lime juice
1/2 tsp salt, or more to taste
Instructions
Add the tomatillos to the blender, then pile everything else in atop and put on the lid.
Blend until smooth - at first it will be hard to blend, don't be tempted to add more liquid. Just prod the tomatillos until the blender blade catches them.
Store in the refrigerator in a covered jar. The acidity from the tomatillos will prevent the avocado from going brown.
Use within 2-3 days.
https://www.thecentsableshoppin.com/guacamole-taquero-taco-shop-guacamole/
Love a thinner guac? Then use a little more lime juice. If you like it with a little more heat, throw in an extra serrano chile.
Recipe modified from Chowhound