DIY Foaming honey facial cleanser that is moisturizing for skin and incredibly simple to put together — such a treat for all skin types!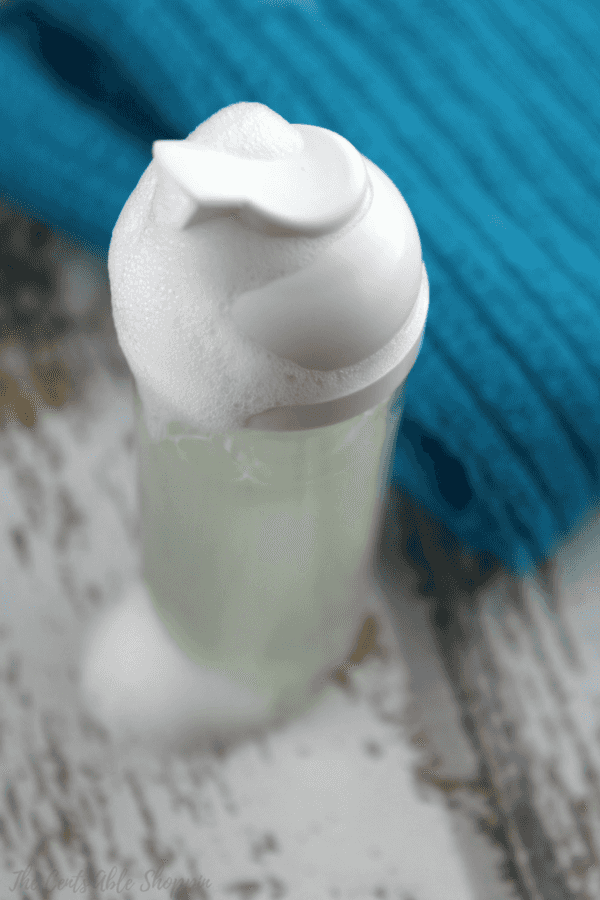 Honey in your facial cleanser? Who does that?
Honey is wonderful for skin. It contains some pretty amazing antibacterial, probiotic, healing properties and it's super hydrating. Raw honey has lots of good enzymes and probiotics that are great for your skin. Even better, honey can be used on acne prone skin.
It doesn't stop the moisture from the skin and it will reduce oils and bad bacteria.
(Acne is typically an internal problem though, with a leaky gut as being the culprit for skin issues). Therefore if you struggle with acne, it's important to look at your diet. Suggest reading "Naturally get rid of acne by fixing your gut" by Chris Kessler – it's a great start to a path to healthier skin.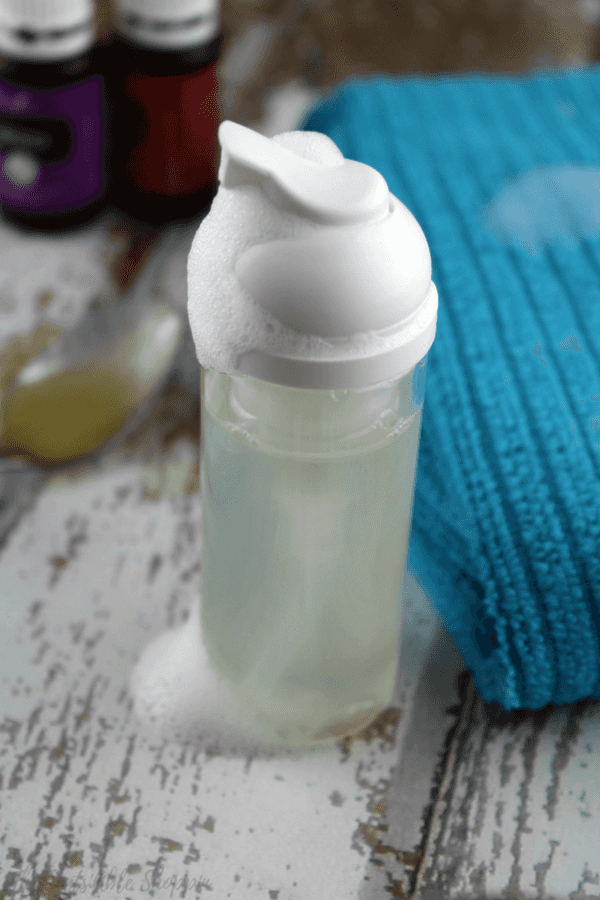 You can use honey on it's own as a facial cleanser (preferably raw, and make sure you tie your hair up!) Let it sit for 5-7 minutes, and wash off. On it's own, honey is getting your skin back in shape. But you can also add it to your facial cleanser in a foaming pump, too.
The best thing about honey is that it is super gentle. It's much more mild than using soap and works wonderfully on every type of skin . This moisturizing honey facial cleanser is simple to put together and wonderful for skin!
Ingredients in Honey Facial Cleaner
This simple DIY foaming honey facial cleanser has just 4 simple ingredients:
Raw Honey: Raw honey is antibacterial and rich in probiotics. It's wonderful for cleansing even the most sensitive skin.
Castile Soap: Castile soap is a vegetable based soap – we use castile soap to make our own body wash and hand soap.
Sweet Almond Oil: Added to the facial cleanser to serve as a moisturizer. Sweet almond is the best oil for even the most troubled skin.
Water: Distilled water is added to the facial cleanser, and when added to a foam pump, provides a nice gentle lather that will help extend the life of the facial cleanser.
This recipe uses a 1.7 oz foam pump, and despite the small size, the facial cleaner really does last for a few weeks. With that I would recommend using distilled water. The essential oils are totally optional – if you have them, add them – both are great for supporting healthy skin.
DIY Foaming Honey Facial Cleanser
This DIY makes one, 1.7 oz foam pump – it should last you a little over one week.
Slightly warm the honey – just for a few seconds in the microwave. Gently combine the honey with the sweet almond oil and castile soap in the foam dispenser. Top with distilled water.
If you are using essential oil, add a drop or two at this time.
Then, place the lid on the foam dispenser and turn to combine. Use morning and evening as needed to wash your face, avoid the eye area.
Have you ever made your own foaming honey facial cleanser?