Making your own foaming body wash at home is as simple as combining a few simple ingredients with your favorite essential oil.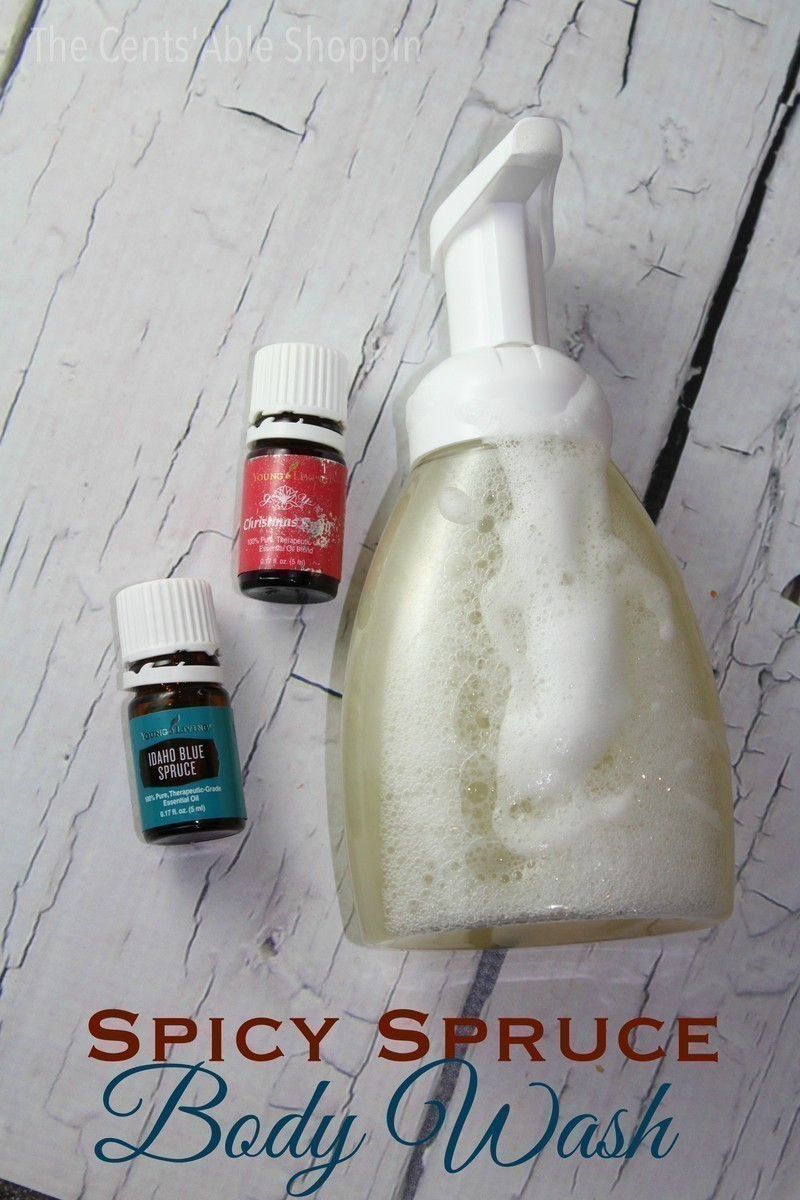 Just a few weeks ago we let you know how scary some of the Beauty Products are in store – not only that, most of them are items you can make yourself at home for SO MUCH less.
We love making our own.. . so much in fact even my 9 year old puts her own stuff together. This is a great combination ~ Idaho Blue Spruce and Christmas Spirit are the PERFECT pair. Not to mention it takes less than a minute to put it together (and the pump lasts a while!)
We didn't realize we had Idaho Blue Spruce until just a few days ago ~ I was just a few minutes away from ordering it for something else and my 9 year old was straightening our oil rack and found it on the VERY top.
The THRILL of finding an unopened bottle of Oil that you have been wanting is the BEST feeling.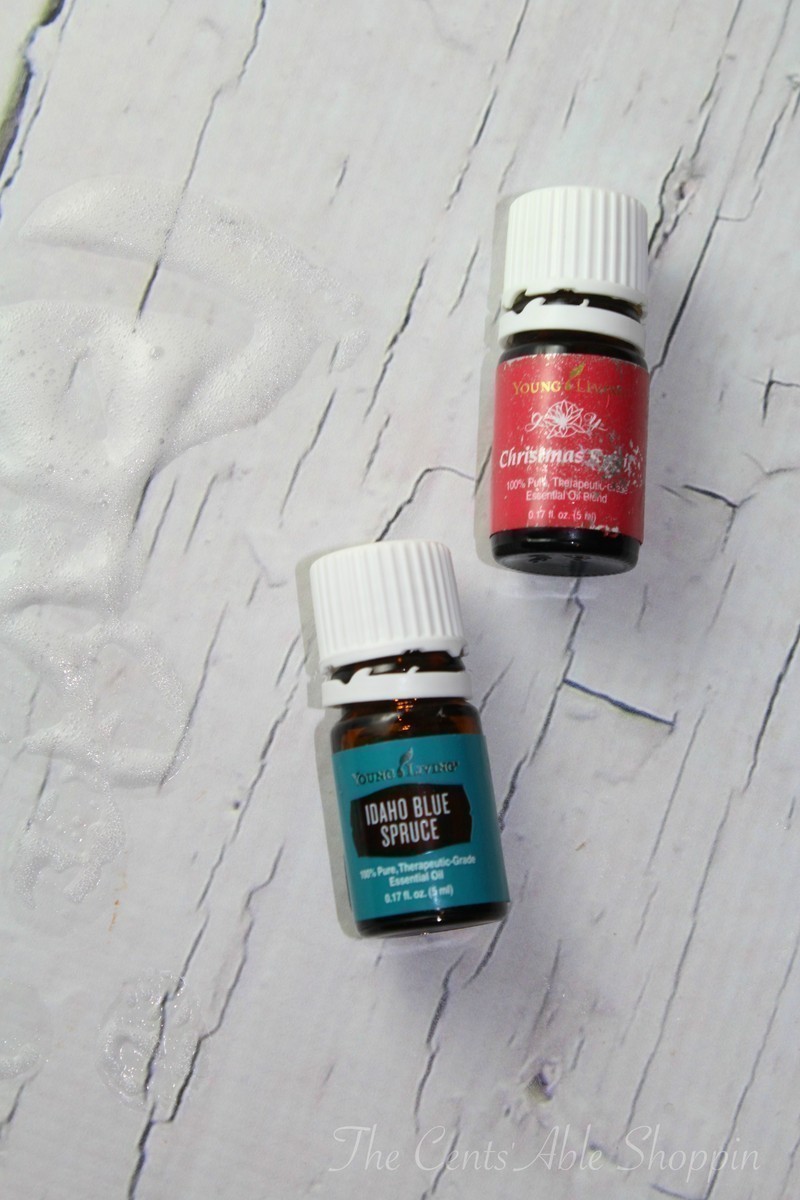 You'll want to have a few foaming soap pumps ~ we avoid using plastics with Citrus oils but in this case we aren't using citrus and they are very diluted ~ the Foam Pump works great for the shower (and for kids — if yours are like mine they love to PUMP PUMP PUMP and this makes it lasts MUCH longer!)
About the Oils:
Christmas Spirit: is a sweet, spicy blend of orange, cinnamon, and spruce essential oils that tap into the happiness, joy, and security associated with the holiday season.
Idaho Blue Spruce: is an exclusive oil that is distilled at Young Living's St. Maries farm. This remarkable essential oil contains high percentages of alpha-pinene and limonene and has a pleasing and relaxing evergreen aroma.
Now that the oils are out of the way.. here's a quick DIY you can do to make your own body wash ~ it's FUN, it's inexpensive and it lathers up great!
Spicy Spruce Body Wash
1/4 C. Water
1/4 C. Castile Soap (we use THIS)
1/4 C. Aloe Vera (we found ours on Amazon)
6 drops Christmas Spirit Essential Oil
5 drops Idaho Blue Spruce
To make, add everything to a foaming pump – if you don't have one you can pick up a set of 3 on Amazon. We don't buy commercial hand soap to use at home so buying a pump full of hand soap is not an option for us, and Amazon Prime delivery is much easier to deal with.
Once you combine the ingredients, flip the bottle back and forth to mix and use in your next shower.

Read our last post to learn WHY we love our Essential Oils so much, and why we chose Young Living.