Nourishing for skin, these Bunny Face Sugar Scrub Bars are simple to make and a festive way to gift to family and friends for spring!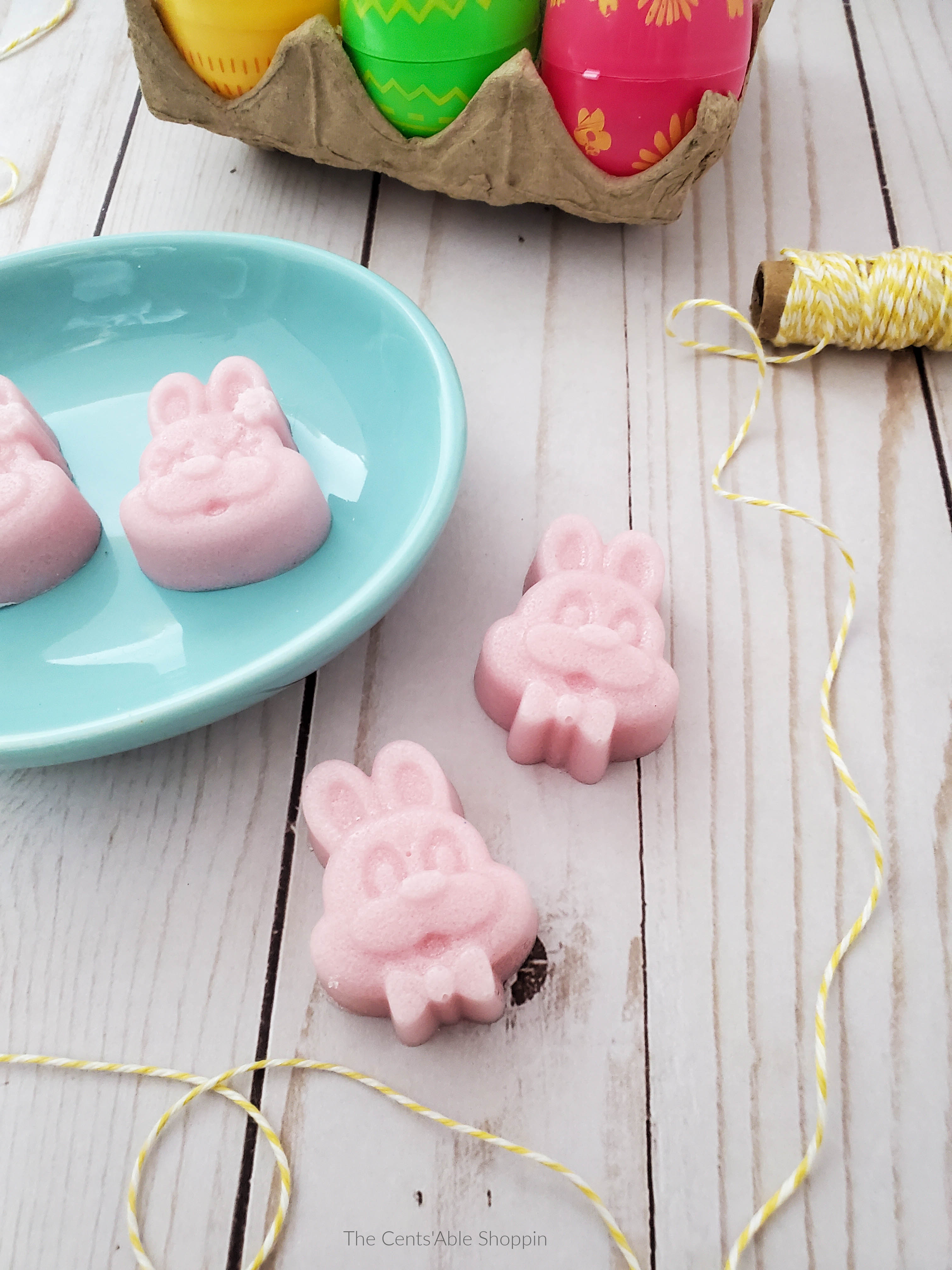 Homemade sugar scrub bars and lotion bars are a wonderful gift to give to family and friends. With just a few simple ingredients, you can make these Bunny Face Sugar Scrub Bars.
See also: Homemade Lotion Bars with Essential Oils
These sugar scrub bars use an inexpensive bunny face mold. Stop by your local Dollar Tree to find the mold. Or, pick up an Easter mold on Amazon.
Bunny Face Sugar Scrub Bars
Get started with these sugar scrub bars with a basic soap base. Find the base on
Amazon
, or check into your local Hobby Lobby and use a 40% off coupon. Pick up this adorable bunny face mold at your local Dollar Tree.
Then mix up your sugar scrub bars and push the mix into the mold cavities.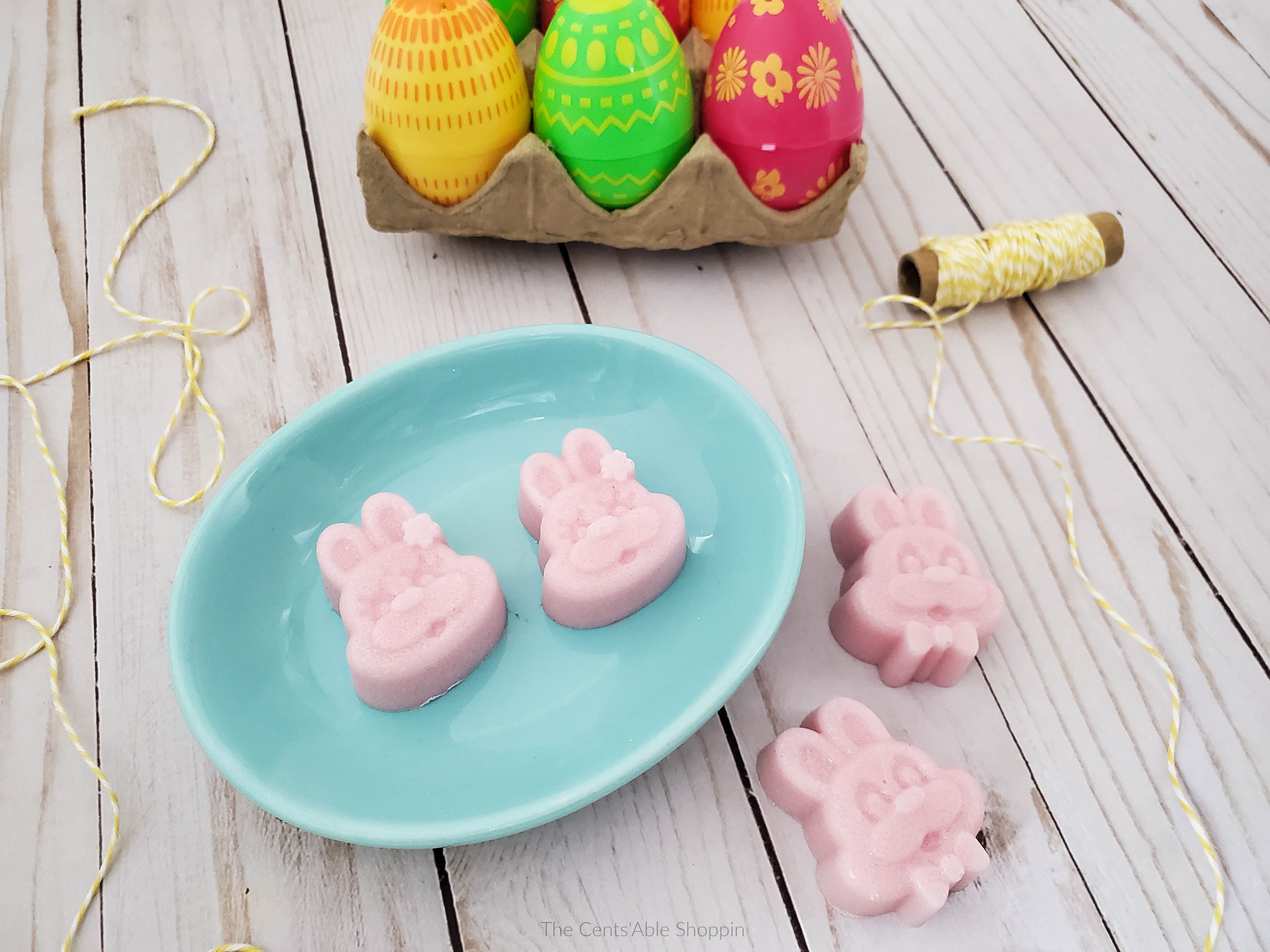 Supplies/Ingredients:
2 cubes of melt and pour soap base (1 inch x 1 inch)

2 tbsp olive oil

½ cup sugar

¼ tsp pink mica powder

Bunny ice cube tray/soap mold from Dollar Tree

Large microwave safe measuring cup with spout

Wooden craft stick for stirring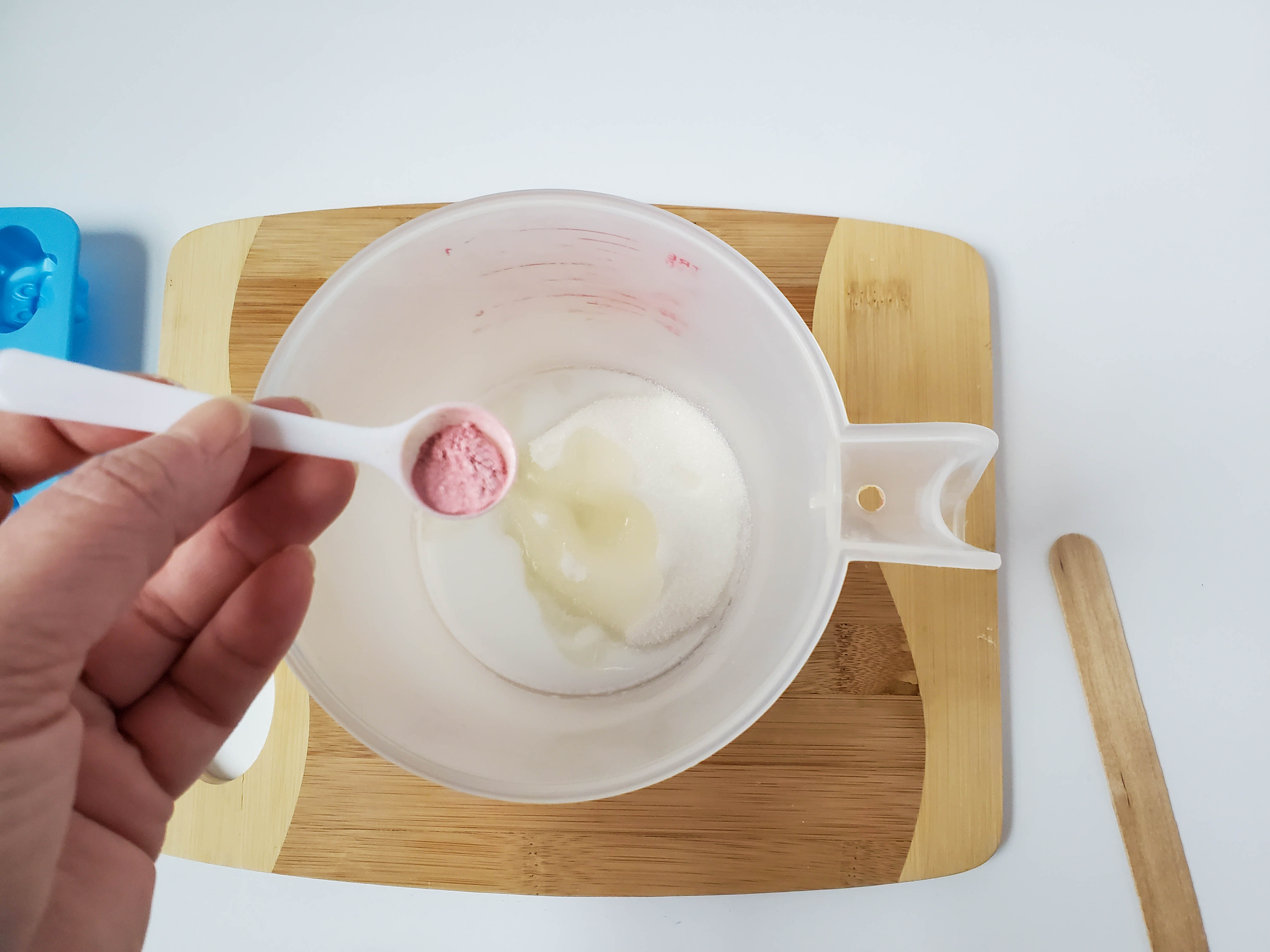 Directions:
Get started by placing the soap base in measuring cup and heat in the microwave for 30 seconds. Stir well, then add your sugar, olive oil and mica powder.
You may need to reheat the mixture for an additional 10 seconds to make it liquid like again. Pour into the mold and allow to set for 20 minutes.
Once they are completely dry, pop out of the mold. Store in an airtight container for up to 6 months.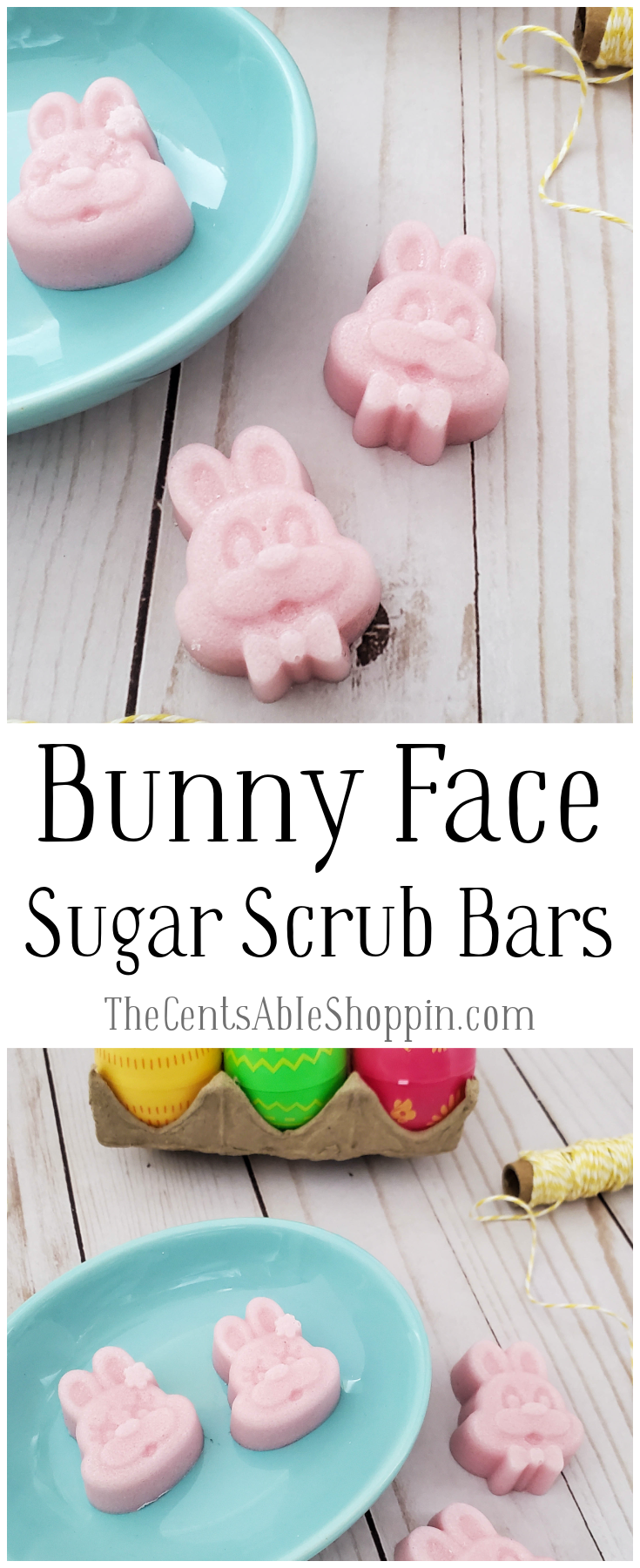 Looking for more? Here are some fun beauty projects you can DIY and give to family and friends: