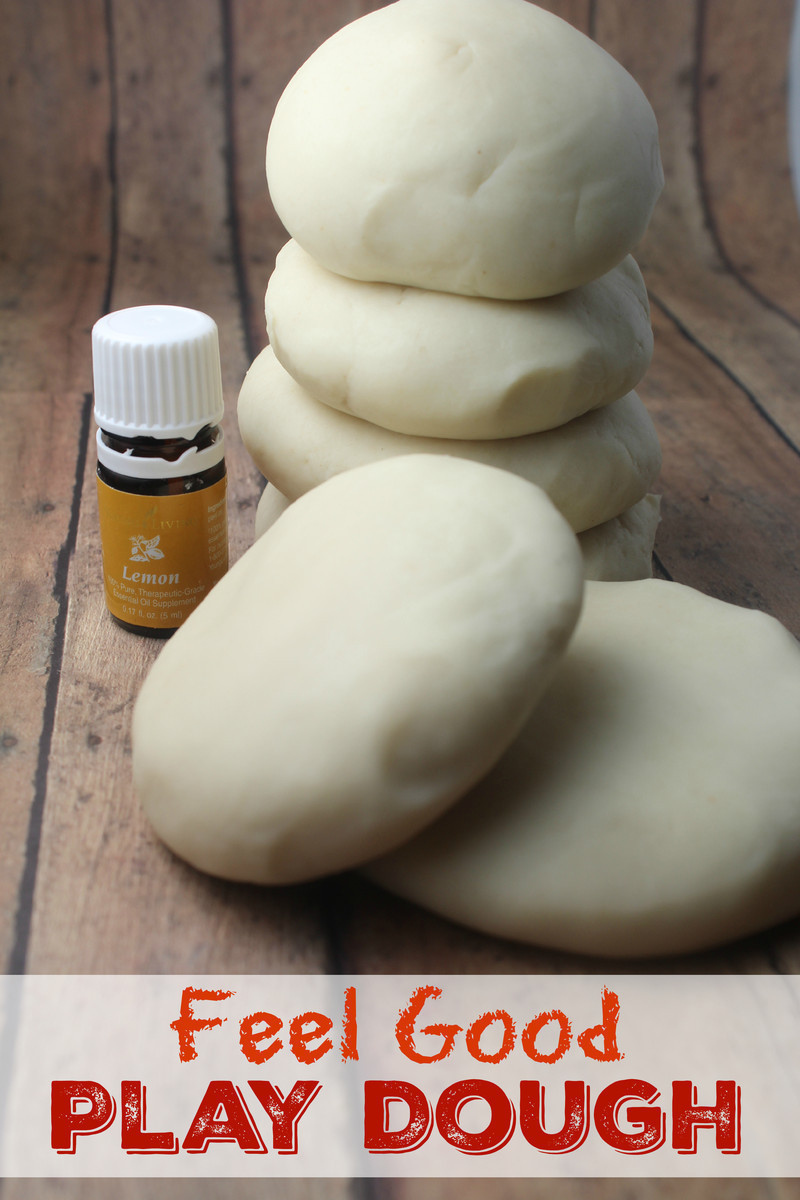 Do your kids LOVE Play-Dough? Mine go crazy for it, but I just can't stand the stuff. We always require it to stay on the table… but it always ends up on the floor, in the carpet, smushed in the sofa & so many random other places.
But.. there are some GREAT advantages to Play-Dough – if you have several children like we do, they need things to keep them busy when you are out visiting places.
For example… we don't eat out hardly at all, but when we go to a sit down restaurant, Play-Dough is a lot more entertaining than watching them shake salt & pepper on the table, or draw on each other with crayons. And don't get me started on the tablets at some restaurants – we try to AVOID screens not encourage them.
We made some really fun Lemon Play Dough yesterday to help them keep busy. We chose lemon because the smell is uplifting, it encourages a GOOD mood, makes them feel good, and is just plain FUN to smell.
Ingredients:
2 C. All Purpose Flour
1/2 C. Salt
2 Tbsp Coconut Oil (Melted)
2 Tbsp Cream of Tartar (in the Spice aisle at most grocery stores)
1 1/2 C. Boiling Water
20 drops of your favorite Essential Oil – we chose Lemon (see what we recommend HERE)
Instructions:
Mix the dry ingredients and Coconut Oil together in the Mixer. Then add the Boiling Water and continue to mix well. Remove from the mixer and knead several times on the countertop to get it into a nice, soft dough… the more you knead it the more pliable it becomes.
Then, add your Essential Oil (we chose Lemon, but you could also do Lavender!) – we used 20 drops – then continue to knead.
If you have multiple children like we do, you can then separate into smaller balls of dough, and give each child one in their own Ziploc Bag.
(This Play-Doh will last a while – simply add more Essential Oil when the smell fades, and if it gets dry just add a bit more oil!)
Lemon is one of our favorite oils … not only for Play-Dough, but also in our water, for cleaning, and also for seasonal relief. Lemon is one of the most affordable, too!
I'm confident using oils from Young Living ~ you can read more about that by heading HERE.