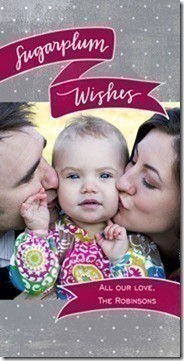 Extended through 11/15, Cardstore.com is offering 70% off Holiday cards + FREE Postage AND FREE Ship with code CCN2170…
The lowest priced card is $1.09 – even more, should you order in larger quantities and you'll score a volume discount.  Opt to pre-address them, you'll score a FREE stamp on each one as well – making this an unbelievable deal!
Astraea said: The 70% off holiday cards has started again! Code is CCN2170. If you order over 100 of the same card, you get a volume discount. My $1.09 cards went down to $0.69, THEN I GOT 70% off of that! My total for 220 cards, with 100 having stamps on the envelopes, was $45. $44 worth of postage, and $1 for the 220 cards? 🙂
Of all the card deals out there, this beats them all – you will score FREE Stamps, too!  Do note: You are required to go with Thanksgiving or Christmas themed cards.

To get FREE Postage you'll need to break out that address book – and at checkout, select "Mail to Recipient".
Your return address and the recipient address will be printed right on the envelope – eliminating the need for you to lick and stick…..and drive to the post office. You will need to have your address book open and punch in each recipient address to get that FREE postage stamp.

Even better, you are not required to send the cards immediately; Cardstore allows you to schedule a date to mail – up to a year out.
Head over and see the large selection of cards – keep in mind they must be holiday themed cards to qualify for the discount.
Thanks, Astraea!