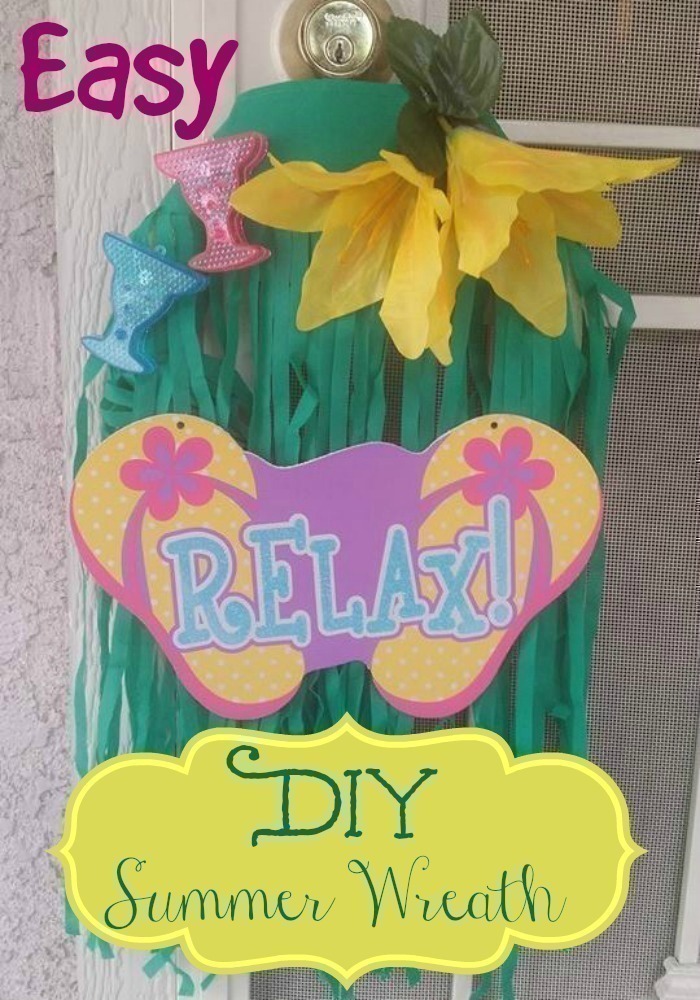 Summertime means BBQ's and Pool Parties…..It also means having the kids home and needing to keep them busy.
My daughter and I decided to go to the Dollar Tree to scope out what craft we could make on a budget. The Dollar Tree has so many great things for the summer season that you can easily find what you need to spend the afternoon crafting.
We decided to make a Summertime Wreath since we are going to have a BBQ in a couple weeks. The PLUS side? Our Margaritas LIGHT UP on the Wreath – pretty cool stuff!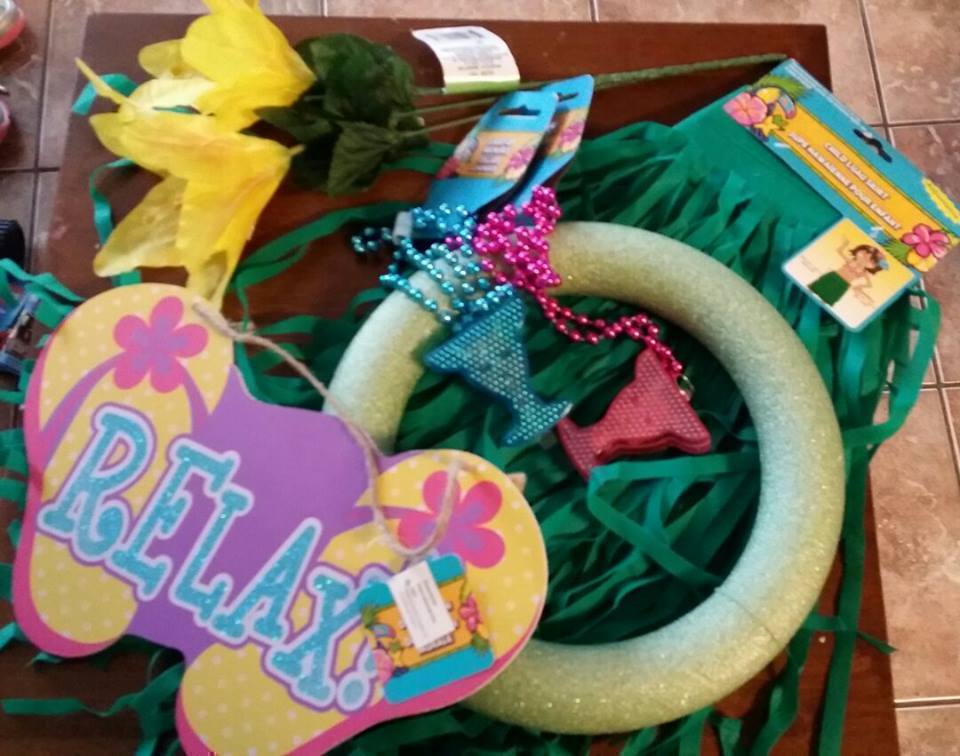 Here are the Supplies you'll need
From the Dollar Tree, each item was $1.00:
1 Foam Wreath
2 Margarita, Light up Necklaces
1 Silk Flower Stem
1 Child size Green Hula Skirt
1 Wooden Sign
We spent a total of $6 – I have a glue gun, if you don't have one the mini's are under $3 at your local WalMart.
Instructions
Take the skirt and wrap around the foam wreath however you want. We decided we wanted strands to flow.
Hot glue the back or use tacks to secure in place.
Remove the Margarita Glasses from the necklace and glue on next (the plus to this is now my daughter has two more bead necklaces ha!)
Add flowers and wooden plaque/sign
Voila! You are done!
Every Dollar Tree has different goodies. You can also choose to make a Patriotic Wreath for the 4th of July of a Back to School one to gift a new teacher. There are SO many possibilities.