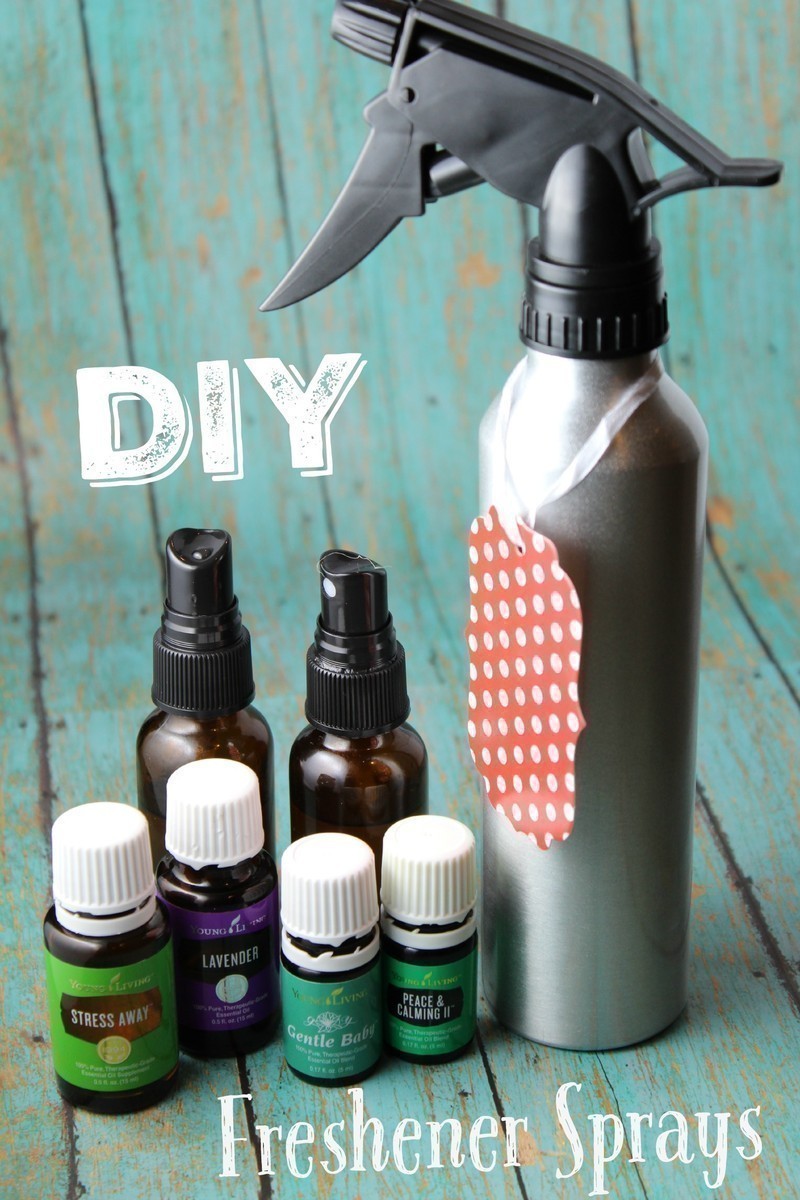 This is one of the EASIEST gifts you can give a the holidays – whether it be for family, friends or even just making a few for your OWN house!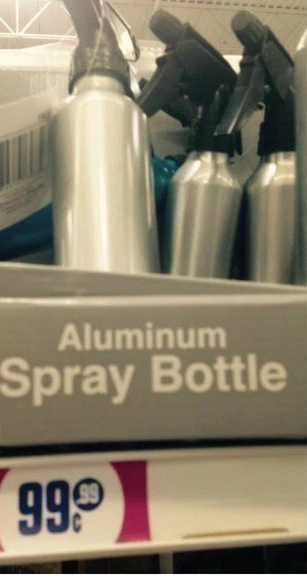 I'm a HUGE fan of the $.99 store.. and they have the most adorable Aluminum Spray Bottles for $.99 – this is every day. They are located in the home aisle – I always pick up a few when i'm there.
Get rid of those cans of Glade you have to put together some room spritzers. We have lots of these little bottles all over ~ bathroom, bedrooms, laundry room…. closet and even in the car. This year, however, we are GIFTING some to neighbors and teachers.
Now….. I will admit I have seven Room Diffusers – one for Dave's office at work and then one each the Bedroom, Kitchen, Office, 1 in each Living room and Daughter's room. But for those of you who can't readily afford to buy one for each room, these spritzers are a great option.
Room Spritzer Recipes
These 5 combinations below are for small batches – you can always multiply the batch for more, we just like small bottles because they are easier for the kids to spray.
Therapeutic Essential Oils WILL break down plastic – so I would not suggest using plastic for spray bottles.
Use the Aluminum Bottles above (from the $.99 store), or you can use these Brown, Glass Spray Bottles HERE
You'll also want your favorite Essential Oils (see what we recommend here)
Most of all ~ Have fun & be creative with your scents… mix up your own combinations! Use the spray bottles linked above & incorporate these recipes:
Apple Pie ~ 3 Drops Clove + 6 Drops Cinnamon
Sleep/Night ~ 9 Drops Lavender or Gentle Baby
Relax ~ 9 Drops Stress Away or Peace & Calming
Spring Breeze ~ 6 Drops Lemon + 4 Drops Lime
High Energy ~ 4 Drops Lemon + 3 Drops Peppermint + 2 Drops Rosemary
Linen Spray ~ 9 Drops Rosemary or Purification
You can find Gift Tags at Michael's for just $1.99 (a pack of 10 – 20)… do a few, and add a small label to the bottles so that they can differentiate between the varieties you gifted.
We love our Essential Oils – if you want to find out more about them, and how you can take care of your own health, read more HERE or Sign up to be a Young Living Wholesale Member & you can save 24%!