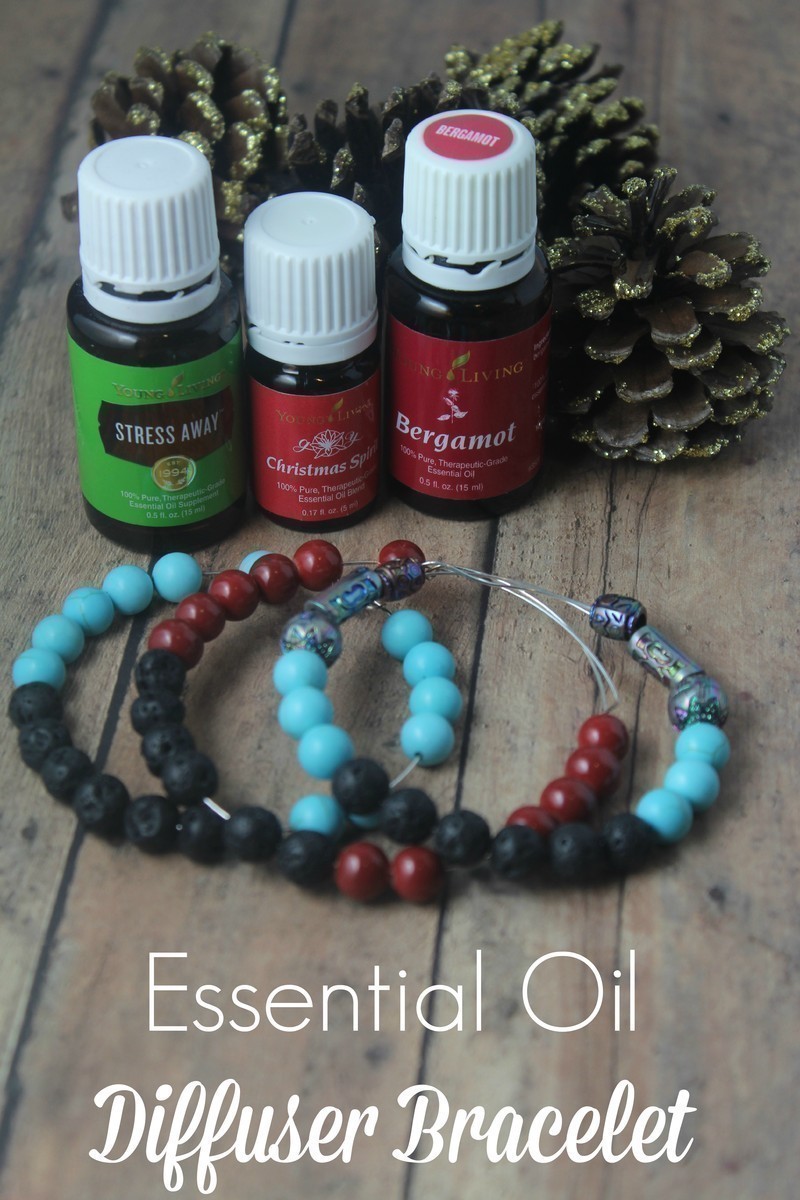 We are making many items to supplement our personal care baskets this year and this is just ONE of several other items we are doing for the Women in the family.
We are SUPER excited for these, they are cute!
You can easily put together these Essential Oil diffuser bracelets — they are the PERFECT gift for someone who loves Essential Oils. They are SO easy to make and take just a few minutes!
My 10 year old LOVED making these – I think she got frustrated because the smaller two kids wanted to keep taking off with the beads.
Items Needed:
You can stop by Michael's to get everything you need to make these – I don't suggest Hobby Lobby as they don't carry the Lava beads. They are hard to spot in Michael's, but if you get stuck & can't find them, they are on the bottom row of the beads and are usually always on some type of a sale.
Small Needle Nose Pliers
Wire Cutters
Memory Wire
8 mm Lava Beads
Contrasting Beads — we loved Red & Turquoise but you can do any color!
How to Make:
It's tricky to start out!
Start by cutting 1 1/2 LOOPS of wire with the wire cutter (slightly more is fine, you can always cut it down but you can't add more!)
Take the Needle Nose Pliers and bend the END of the wire up toward you to make a "U"
Then, if you are adding beads, do that now
Turn the U on it's side and bend it in.
Now do the same on the other side – bend the end o the wire up toward you to make a "U"
Then close the loop by turning that U on it's side and bending it IN 90 degrees – you should have a flexible loop now that you can stretch slightly to put on or off your wrist.
Lava beads are great – I suggest using your finger to apply your essential oil to the beads – avoid getting the Essential Oil on the metal bracelet.
The scent will last a day if not more – all you need is a drop or two. You can use any of your favorite essential oils:
We plan on gifting each bracelet with a bottle of Essential Oil for each recipient.
I LOVE and exclusively use ONLY Young Living Essential Oils – if you would like to read more about why we do, and how we started head HERE.