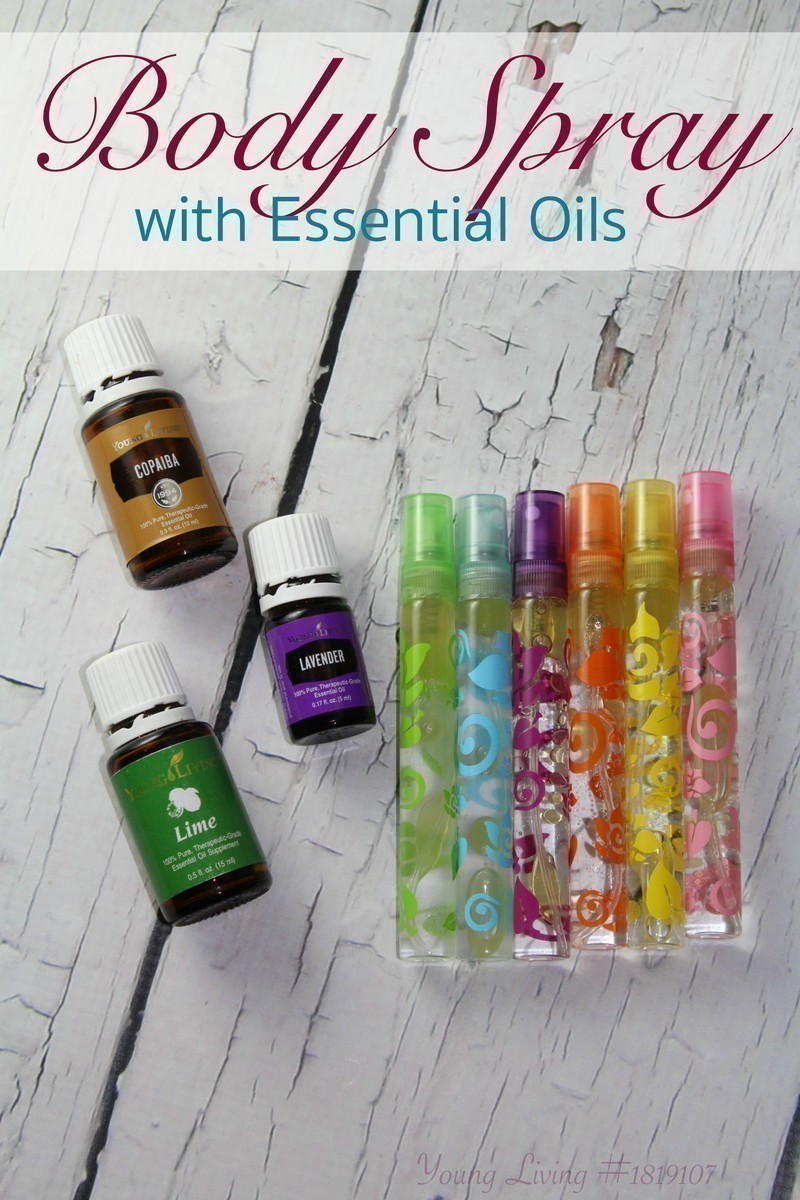 If you love body spray, you'll love the opportunity to make your own … cheaper than buying the varieties in store and you can personalize with your own scents.
We made these for our Care Club this month for Young Living … hopefully the recipients love them just as much as we do! We had fun making them and my 9 year old thought they were pretty cute.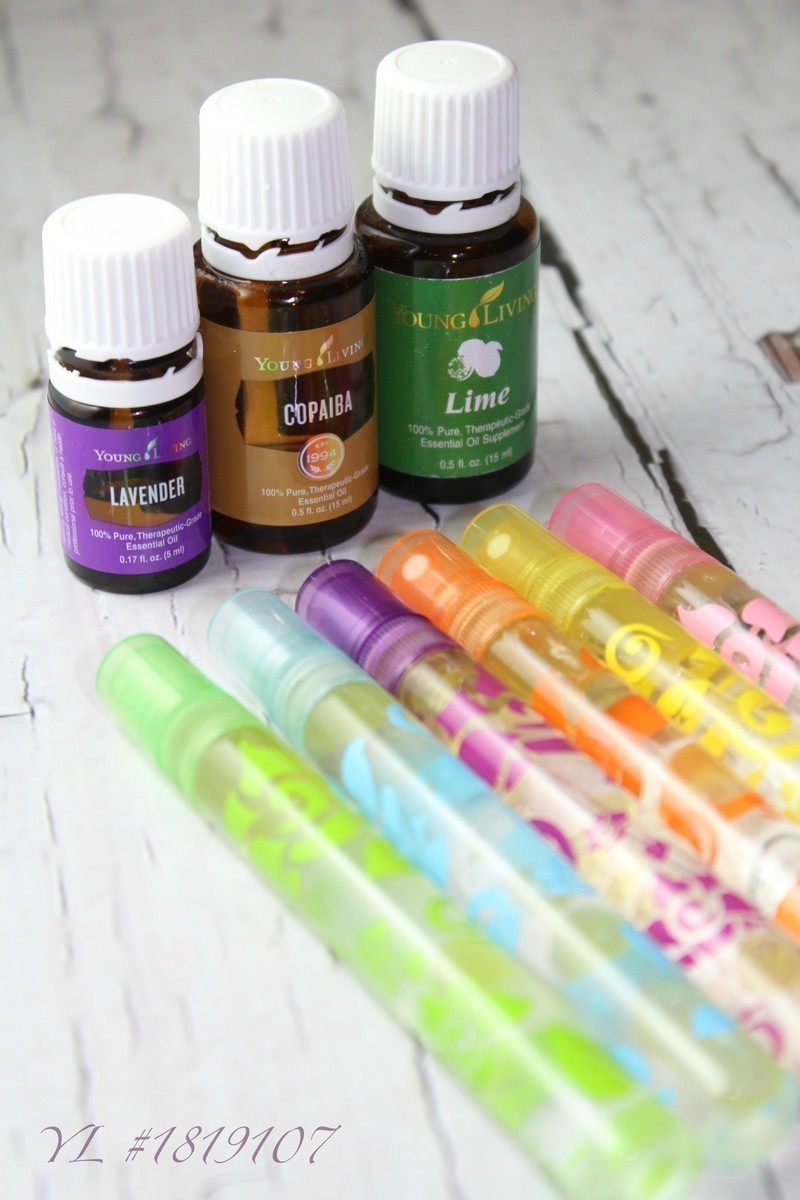 You'll want to pick up some Atomizers on Amazon – we scored the 6 pk of Glass Atomizers (Spray Bottles) for just around $6… you can also use Atomizers like THIS (we have previously mentioned for Breath Spray) – which are encapsulated by a tube, to protect the glass.
You can also try using a roll on instead of a spray, and do more of a perfume, though if you take that route you will want to use Grapeseed Oil instead of Water and Witch Hazel for different application.
Ingredients:
1 tsp Witch Hazel (or you can use Vodka)
10 drops Lavender Essential Oil
8 drops Lime Essential Oil
6 drops Copaiba Essential Oil
10 ml Atomizers (we used THESE but you can also pick up these instead!)
To Make:
These take just minutes to make! To put them together, add the ingredients to the Atomizer and then top off with Distilled Water. Shake before each use.
Curious to know why we use Vodka or Witch Hazel? It helps suspend the fragrance.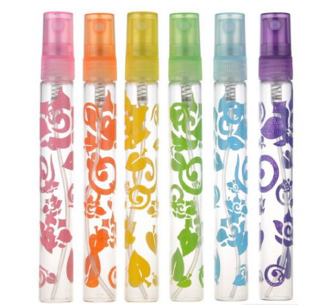 The Atomizers we picked up this time are glass with caps… they are adorable!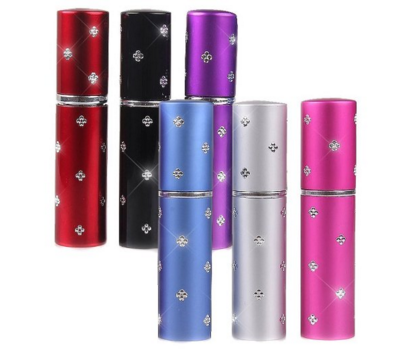 We have (in the past) also picked up these atomizers – the difference is that these are glass atomizers that are encapsulated in a housing that keeps the glass more protected.
The housing slips off to reveal the glass containers that can be easily filled – they are just as amazing and perfect for the purse. We used the these specific atomizers for Breath Spray (see our last post HERE).
About the Oils:
Lavender Essential Oil: Has a calming effect and is great for skin.
Lime Essential Oil: Has a light, uplifting scent that brings feelings of positivity.
Copaiba Essential Oil: Is known for its high levels of beta-caryophyllene and a sweet aroma.
We made these for our Care Club this month — we try to send out a surprise care package to 6 people for a period of 3 months.. it's fun to give them some NEW items and let them try things they may not have normally experienced.
We tuck them into 4×6 Zippered Bags and laminate this set of cards here that are 6 to a sheet – which we made for 8.5 x 11 size paper.

Read our last post to learn WHY we love our Essential Oils so much, and why we chose Young Living.

Thankfully Young Living makes it incredibly easy to score a wholesale discount on your oils – when you pick up their starter kit you get ALL of those oils above, and a diffuser – not to mention the opportunity to buy your oils at wholesale cost for the REST of your life.