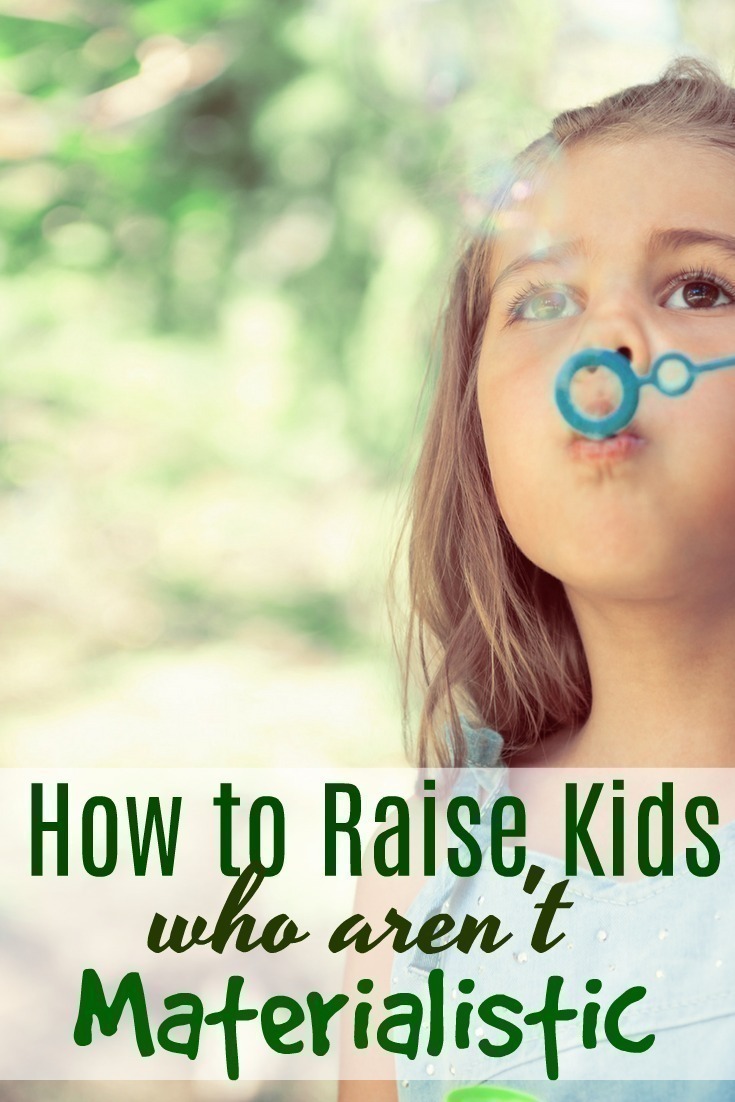 We all live in a culture that is overwhelmed with things. … from children to adults, we want and have too much stuff. Children that grow up today usually have an abundance of "stuff" — video games, iPads, a kindle, a TV in their room, their own cell phone, or even a brand new car.
And it doesn't stop with the kids – even the adults are overloaded too. New stuff and big toys make people happy, and thankfully you don't have to have the money to buy most of these things, you can make payments or put things on credit. I was watching Property Brothers a few days ago and was just annoyed in a sense… here's why:
A couple starts with wanting a house. They set a budget, they agree to essentially "flip" or improve a property (not themselves obviously). The flip uncovers issues, as always – the couple gets upset because while they could have gone with the house lower in price, they usually go for the house that was at the top of their budget, leaving NO wiggle room…. When they discover that the house has more problems, they get mad that they are already over budget so early in the project. Then eventually they accept that and use that to justify the fact that they want new sofas, a new plasma (ah … why not? We're already over budget so who cares?)
I was just mentioning to my eldest last week that I didn't have a cell phone until I was in my mid 20's — and even then, I had a full-time job and had already done time in the service. My boys mentioned that their cousin has a TV in his room and his own cell phone – at the age of 7, I told them that it wasn't happening in our house and that was the end of the conversation.
I am such a mean mom!
What Parents Really Want
I'd like to think that parents want what I really want – and deep down, I would love my children to grow up realizing that some of the best things in life are not associated with a cost. Being happy has so very little to do with how much stuff you have – what you can put on credit, and what you can accumulate over time.
Trying to explain that to your kids though is hard, especially when people around them are overloaded with things. It's a never-ending battle – from kids in school to going over to other houses for play dates, commercials on TV, print ads, not to mention every time you leave the house the materialistic mentality is there is some type of fashion.
All of the marketing that we see out there has a huge impact on kids – and basically tells them one thing:
Spending money essentially boosts your self-esteem and makes you happy
Some of the blame falls on us as parents – we work long hours, we get tired, and when we hear our kids with their gimme or I want mentality, it's just easier (at times) to buy them what they want so we don't have to say no.
I see this in my own family, too…. of all of our kids, we have one that is always wanting things. And he will wait on the front porch for Dad to pull up and he'll say "I want……." or, "I want you to take me here to buy me this"… and (we're working on this!) Dad is TIRED and Dad doesn't want to deal with it, so in some cases Dad will buy him that item. Mom isn't quite the same, and he won't ask Mom because he knows Mom will say "no" :) It's a constant struggle, but we are getting better (and so is he).
I'm sure every family has that one child — in our case, it's just that one, because the other 4 certainly are not like that and are happy with little or nothing.
So how do you try to teach them that experiences and people are much more valuable than the next best toy? Lego set? Trampoline? It's never too early to start teaching them, but it's not always easy.
Show them How much Fun you can have for Less
If you can find activities to do with your kids that won't cost huge amounts, then they will see how easy it is to feel good without acquiring new items. If that means enjoying board games or card games on a Friday night with popcorn and a family movie – or, going out to the park with your bicycles and riding the trails or taking a picnic.
There are so many ways you can keep the kids busy for next to nothing – in the end, the goal is to show them that fun isn't always associated with spending big bucks.
Spend Time with them One-on-One
Treating your kids to a shared experience instead of a new "toy" might be a great solution to a child who has the gimmes. Spend that time taking them on a date – or take them out for an ice cream one on one.
Not only will they get that attention from you in one-on-one time, they will (hopefully) learn to value interaction by giving them the opportunity to have a personal, human relationship during that time with your undivided attention. Let your child come up with the special activity that you can do together on your date to get them even more excited.
Read more: 25 Mother Son Date Night Ideas... and Over 20 Mother Daughter Date Night Ideas.
Talk About what you are Grateful For
This should be a daily habit – and it's so easy to forget in the business of life. Before they go to bed, or, if you drive around town, talk with your kids about the things that they are grateful for.
OR, at the dinner table, instead of engaging in silence, ask your kids to tell you 2 or 3 things they were grateful for today – or what things happened during the day that they are grateful for.
Materialism (or, the "gimmes") usually stem from people looking outside themselves for happiness and fulfillment. And while buying stuff may make you feel better, it's only a temporary fix. If we focus on being happy and fulfilled, then perhaps we can avoid the desire to buy more stuff to make us happy – that goes for kids, too.
Be a Model for your Kids
It's one thing for you to want your kids to be grateful, but it's another thing when they don't have anyone to model after. Try to be a role model yourself for gratefulness – resist the urge to drop into the cell phone store for a new iPhone, buying new and fancy things you might not always "need" but feel like you want… and be careful of the things you say or comment on. Perhaps it's your neighbor's new car, or your friend's upcoming vacation.
If you can distance yourself from the materialistic temptations, you won't be as apt to send the wrong message to your kids. After all, they pay attention to everything, at least ours do – even when it might seem like they don't.
Pay it Forward
Help your children do something that can take the focus off their me-focused life to do something for others. Ask them to help you whip up cookies or a cake for a neighbor. Or, ask your older children to help the smaller siblings learn how to write their name.
The goal is to widen their circle – by asking them to focus on those around them, they will think about the items that those people need and less time thinking about their inadequacies, and the things that they don't have.
Set your Core Beliefs
Just like a kids elementary classroom spells out the class rules on the wall, do the same for your house. Ask your kids to list the most important values and put those values up somewhere that is visible. At the dinner table, ask your kids to share their thoughts on those values through their experiences that day. Or, talk to your kids about how to put those values into practice
By putting up those values in a place that they can see them, and by talking about them often, they will be reminded of their importance. Just like those classroom rules that are reinforced at school, your kids will have a constant reminder of your family values and they will hopefully see them as worthy.
Breaking that entitlement can be hard – but it starts at home with us as parents.
If you choose to live out graciousness, and lives of gratitude, then your kids will likely see that. Graciousness starts with the things we say and do for others – by allowing your children to see that, you can raise children who are rich in thoughtfulness and thankfulness.