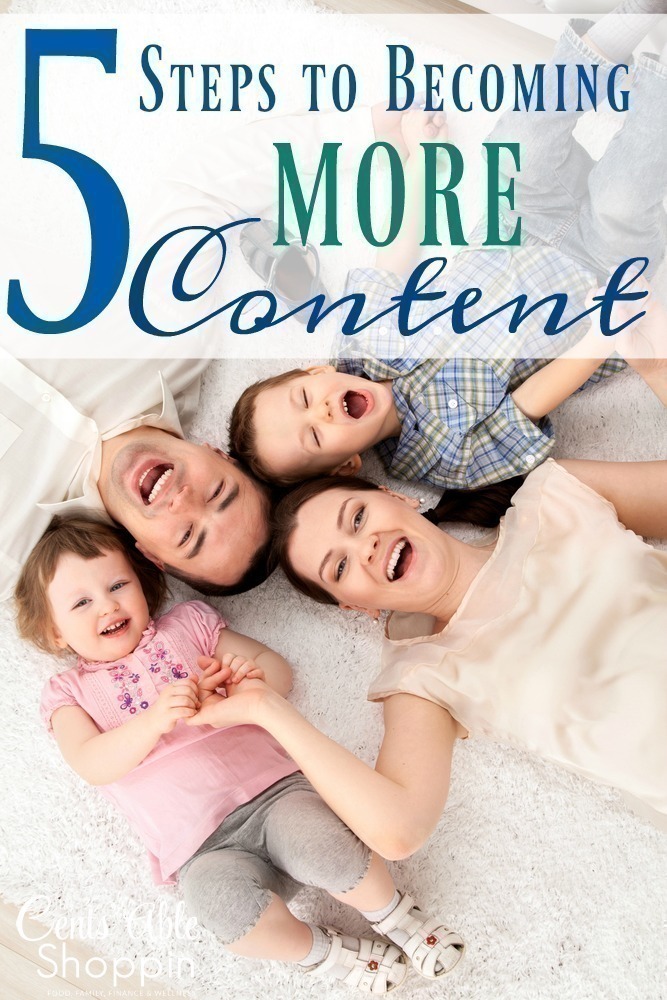 Chances are, those of you that have a television or Facebook (or both) have noticed the shows that promote overindulgence – perhaps it's the Kardashian series, or the Sweet 16 (MTV) series, or perhaps even the Real Housewives series – they all boil down to one thing:
A glorification of indulgence.
We have Netflix, so we watch movies, and we haven't seen those shows in quite a long time – I think the last time we did was when we had to stay overnight at a hotel and we turned on the TV to Real Housewives (of some major city, somewhere, I can't remember). It stayed there briefly, then David shook his head and switched the channel: to Golf. (Go figure… I'm not a fan but anything is better than that other stuff!)
These shows might be enticing to watch but they are a great way to promote discontentment – whether it's with you or your older kids. That same discontentment can come from Facebook too .. if you aren't careful. It's a great place for people to put the best part of their lives out there, to make others envious – or, to make others be drawn to the attractive parts and thus negative about the things they don't have.
Read more: 3 Things Content People have in Common
So how do you learn to become MORE content? Or, how do you learn that less definitely can be more fulfilling? How do you stop the emotional spending that comes from discontentment?
#1 – Find the Reason Behind your Unhappiness
Shopping might make you happy… temporarily – but it won't fix your emotions permanently. Material things can't ever replace an emotional void in your life.
Granted they will make things feel terrific for a little while.. that feeling will go away when you get the bill in the mail.
#2 – Learn to be Grateful for the Things you Have
Everyone has life challenges… and there are many items that all of us "don't have". We could spend our entire life trying to obtain all those items that we think are going to make us happy, complete, or even just like the person next door…. but eventually, we will resort back to being unsatisfied.
If you can try to look at your life and be thankful for the things you do have, experiences you have had, the wonderful things that you have been blessed with, then you can feel that gratitude.
I read this, and it it hit the nail on the head:
Gratitude is a personality trait, a mood, and an emotion. As an emotion, gratitude is a feeling of happiness that comes from appreciation. While under a grateful mood, grateful emotions are more likely to traffic.
#3 – Learn how to be Happy
When you are discontent, you are not happy – and in most cases, people who are not happy are looking to fill a void through purchases to make them happy.
They might say they'll be happy when they get a new house, or a new car. They might be happy when they buy a new plasma TV or, a new iPhone.
Unfortunately…. happiness is not a result of purchases (temporarily maybe but not permanently)… it's something that is you need to find yourself, and it comes from the inside.
#4 – Live with a Purpose
Are you working a job you love? If you are, that's great – but if aren't excited to get up and go to work in the morning, or if you find yourself dreading your 8-5 … then you need to find something that makes you passionate.
Do you love to cook? Bake? Fix cars? Work with computers? Whatever it is that you love to do, stick with it – if it's something you truly love and makes you happy, you will find very little room for unhappiness and discontentment.
#5 – Don't Compare Yourself
It's so incredibly easy to compare yourself to other people – social media provides you with endless opportunities to look at the lives of others and compare yourself – successes and failures.
What many may fail to realize is that their lives aren't always as perfect as you might thinkthem to be. Not to mention, when we compare ourselves to others, we are our own worst critic.
There is never a win to comparisons.. in most cases we end up comparing ourselves to someone who we perceive as being, having or doing more. And it always leaves us coming up short.
Read more: Why Comparison is the Thief of Joy.