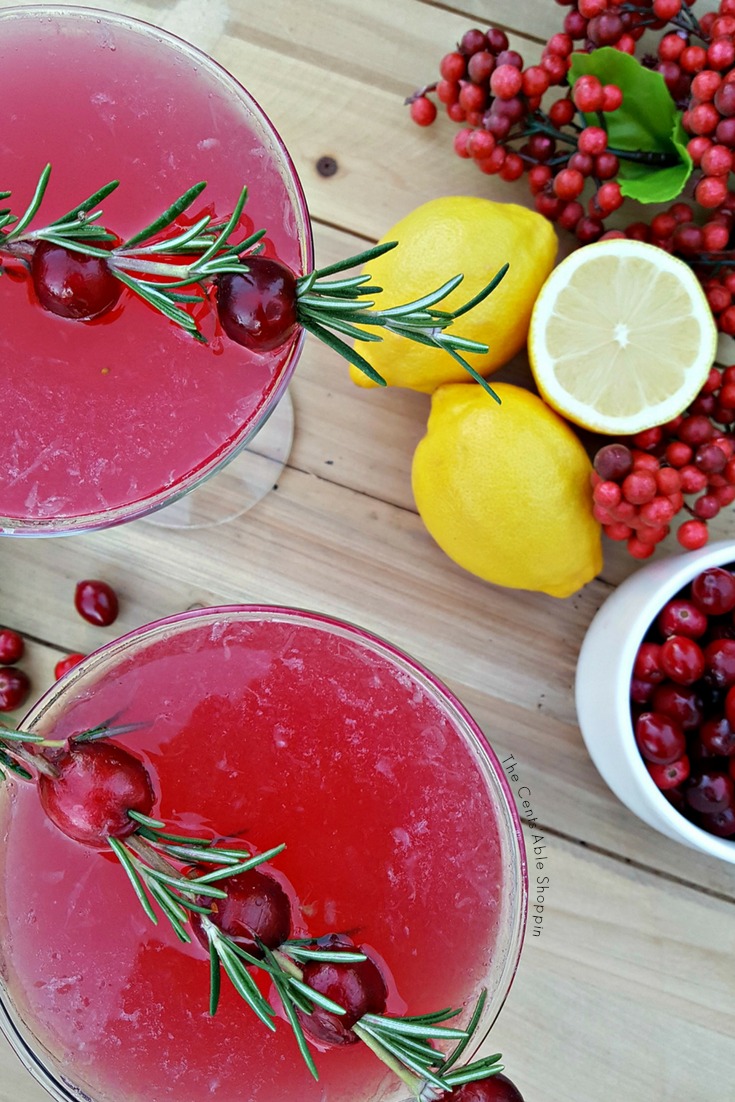 Keeping some fresh cranberries in the house this holiday season might be a lifesaver for you. From delicious cranberry bars that you can make in a hurry and cut up for guests, to this festive and fruity Cranberry Lemon Drop martini, cranberries will have your belly perfectly content and happy no matter what madness is taking place.
And when the holidays are all done and passed, you can use whatever cranberries are left to whip up these fermented pickled cranberries to top your yogurt each morning. Delicious!
This cocktail is the epitome of simple – a few fresh ingredients is all it takes for you to have it ready for guests or friends that you might be having over for the New Year. Start with fresh ingredients – if you are part of a CSA, cranberries are in season – pick up a few bags and freeze so you'll have them on hand through the off-season months, too.
Here in Phoenix, trees are bursting with fresh lemons in December and January, keeping your produce bins overflowing this so many fun ideas to put them to use. If you don't have a lemon tree, chances are that you know someone who does; so many of my friends are eager to share their bumper crop of lemons with us until our hearts are content.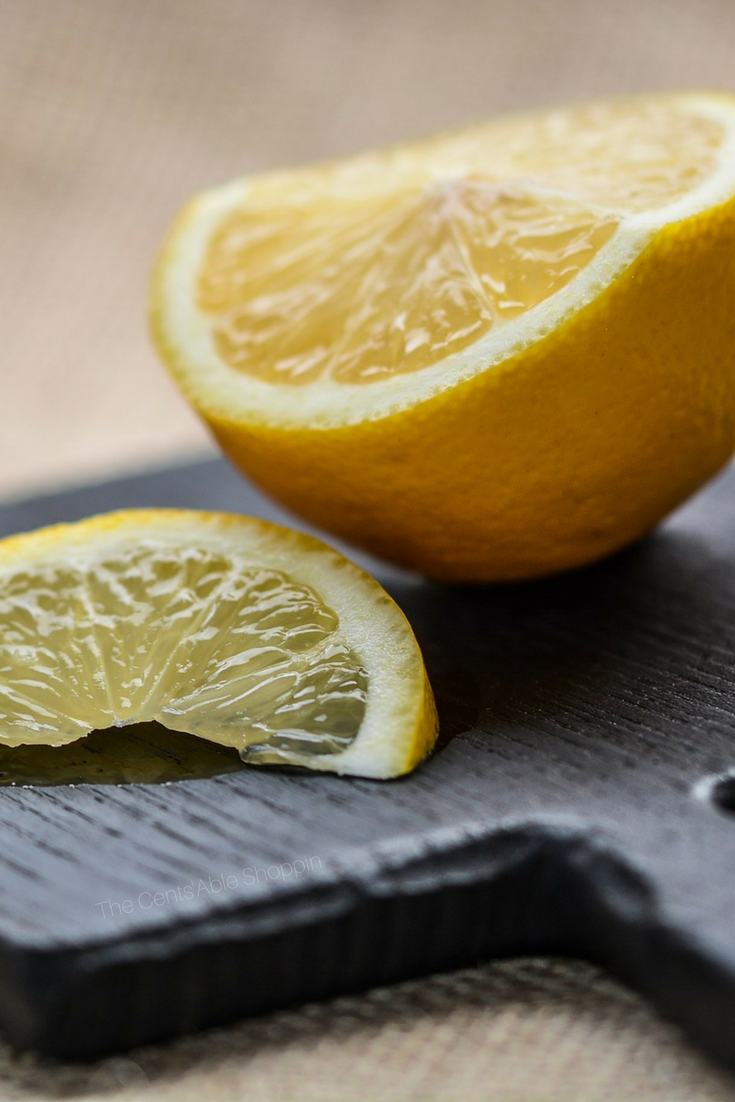 Combine into a good shaker to give the martini a perfect finish with just the right amount of sweetness.
Dress up the rim with a little sugar for a beautiful bonus. Our wishes for a happy and healthy New Year!
Cranberry Lemon Drop Martini
A festive cranberry twist on a lemon drop martini recipe, using a homemade cranberry syrup for a bit of sweetness. Light, fruity and festive!
Ingredients
Simple Syrup:

2 C. chopped cranberries
1 1/2 C. water
1 C. granulated sugar

Cranberry Lemon Drops:

1 C. (8oz) cranberry simple syrup
1 C. fresh lemon juice
1 C. vodka
Ice for shaking
Instructions
Coarsely chop the cranberries and place in a medium saucepan with water. Simmer the cranberries for 20 minutes.
Gently mash the cranberries and strain through cheesecloth or a fine strainer (you should have about 1 cup of juice, add more water if not).
Place the juice back in the saucepan with 1 cup of sugar. Bring to a boil and immediately remove from heat. Set aside to cool.
Fill a shaker halfway with large chunks of ice. Add in 2 oz (1/4 cup) of each the cranberry simple syrup, lemon juice, and vodka.
Shake until mixed and chilled well, and pour into a martini glass. Enjoy immediately!
https://www.thecentsableshoppin.com/cranberry-lemon-drop-martini/