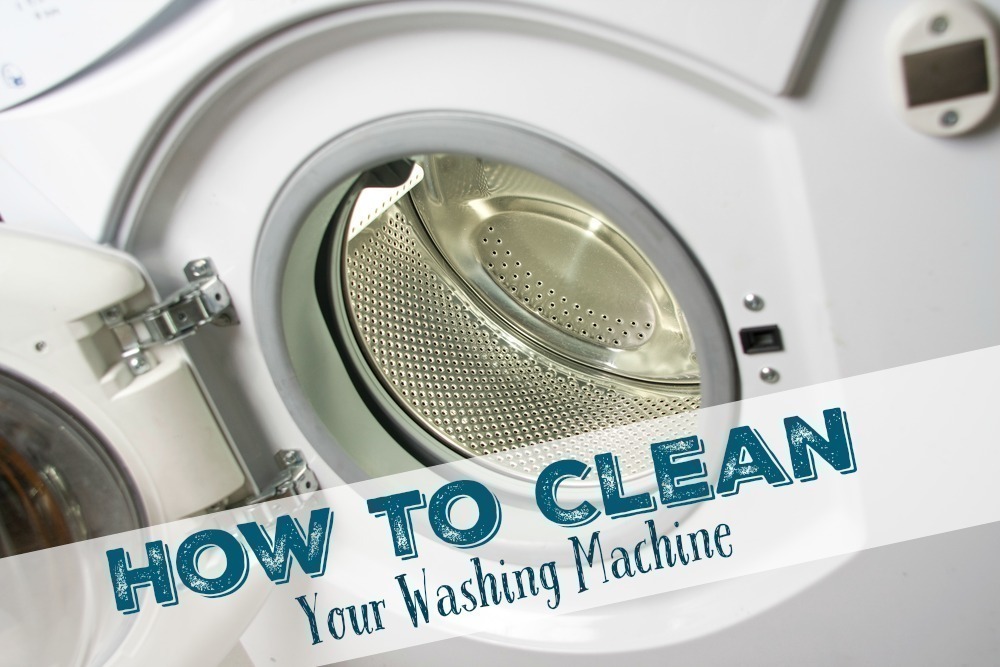 If you have a front loader, you have a rubber seal that runs around the machine drum. This seal can accumulate some pretty disgusting dirt and grime… even mold.
If you haven't cleaned it out, it's best to check yours, and get all that gunk out.
I have Tea Tree Oil (Melaleuca) at home, so great time to put it to use – until now I have been putting a drop in each load of laundry (alternating between Thieves Essential Oil and Tea Tree Essential Oil – sometimes I use Purification Essential Oil, too) – it helps to keep it smelling fresh.
What Causes the Bad Smell
The washer easily accumulates mold and mildew because it's dark and damp – I always leave my washer door OPEN when not in use, but that does not mean that the seals don't accumulate things from our laundry.
That soap scum comes from a mixture of using too much detergent, softener, and loading too many clothes – it's hard for the washer to rinse ALL of that soap out, so much of what is left is deposited in the rubber seal, walls, and in the tiniest of places in the washer. That in turn leads to bacteria and residue that smells stinky.
Cleaning the Seal
You can use a mixture of 50/50 Vinegar & Hot Water, or a Bleach Solution with 1 Tbsp Bleach to 1 C. Warm Water. I always opt for Vinegar, and then I ALSO use Tea Tree Oil because I had that on hand at home.
Soak a rag, or… spray it on.
Grab a scrubber, and spray down with vinegar and scrub until you get all that grime out of the seal. Go back in with a second scrubber and use Tea Tree Oil to scrub around the crevices and seals.
Sanitize & Deodorize the Washer
After you wipe all the gunk out of the seal and give it a GOOD scrub with Tea Tree Oil and Vinegar, then run an empty load on HOT, and use 2 Cups of Vinegar. Let it fill up, and run for 10 minutes then hit the STOP button and let it sit for 30 minutes.
After 30 minutes, continue the cycle – once done, open up the washer and let it air out. Don't like Vinegar? Use bleach, that works fine too.
The biggest culprit of stinky washers…..
Too much detergent
Too much softener
Not leaving the door OPEN when not in use
I would recommend washing your clothes on hot a few times each week to kill out bacterial lurking inside – keep the door open when you aren't using it, and if you have a front loader, make sure you clean that gasket seal regularly.
In fact, the hose gets gobbly gook too… you might want to open up the panel on your washer & check that washer filter while you're at it.
Instead of using Commercial Fabric Softener, try using Vinegar – it does the same job, but costs much less, and is better on the washer in the long run.