This strawberry perler bead love pun card is simple to make with pearler beads and thoughtfully placed on a card you can gift to family or friends!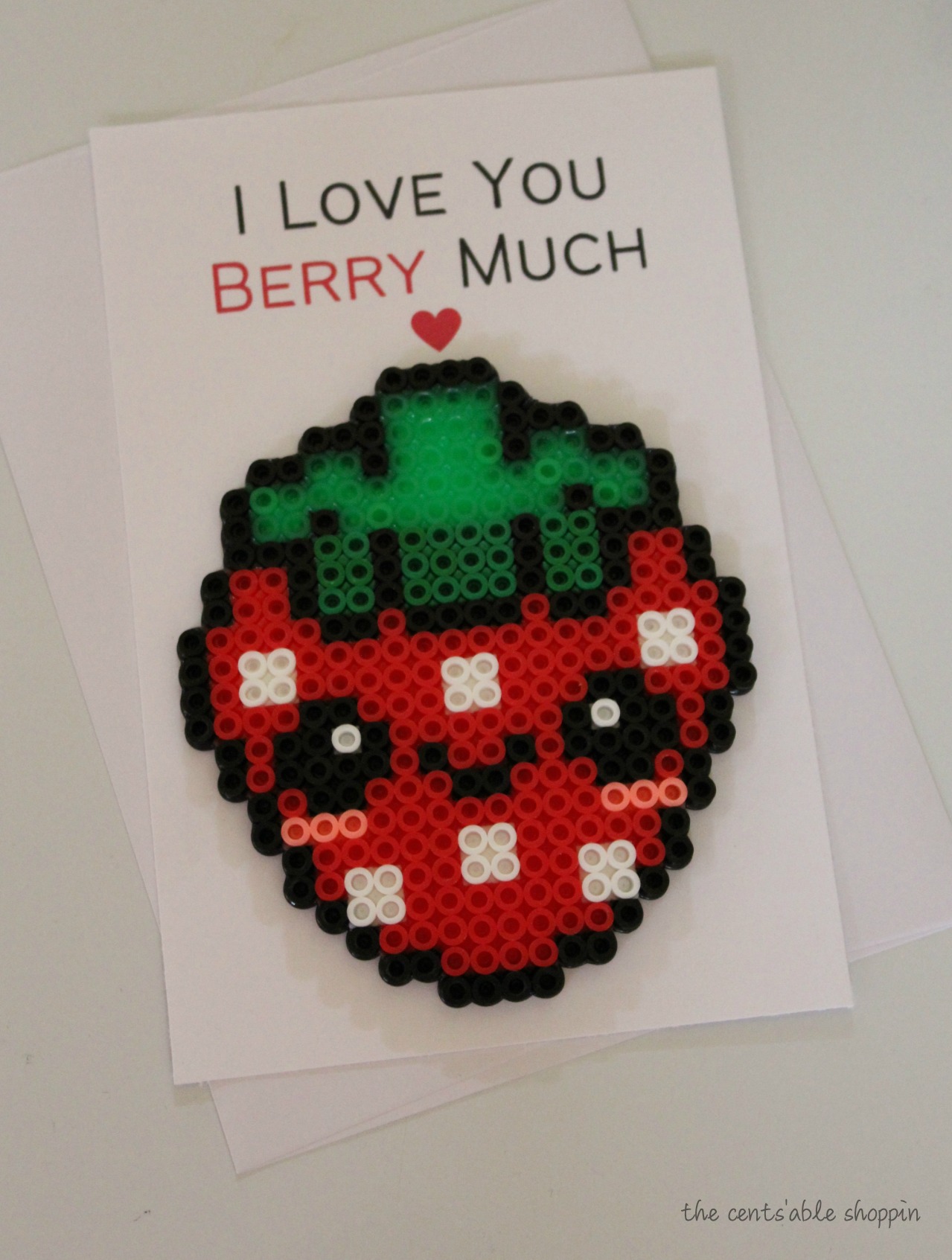 Perler beads are my favorite family activity. When you're stuck indoors with kids that range from toddler to teen, they are a great way to "hold" everyone together in an activity that's wonderful for the brain.
My kids and I have done everything from rainbow perler bead projects to Valentine perler bead puns… and so many more.
I love love love puns and what better what to celebrate the month of February than with love puns?! Forget the fact that Valentine's is around the corner, these cute LOVE puns can be given any time of the year. Why wait for the month of love??!
We've done so many love pun perler beads – here are just a few:
There's so MUSHROOM in my heart for you!
Now… I love you Berry Much!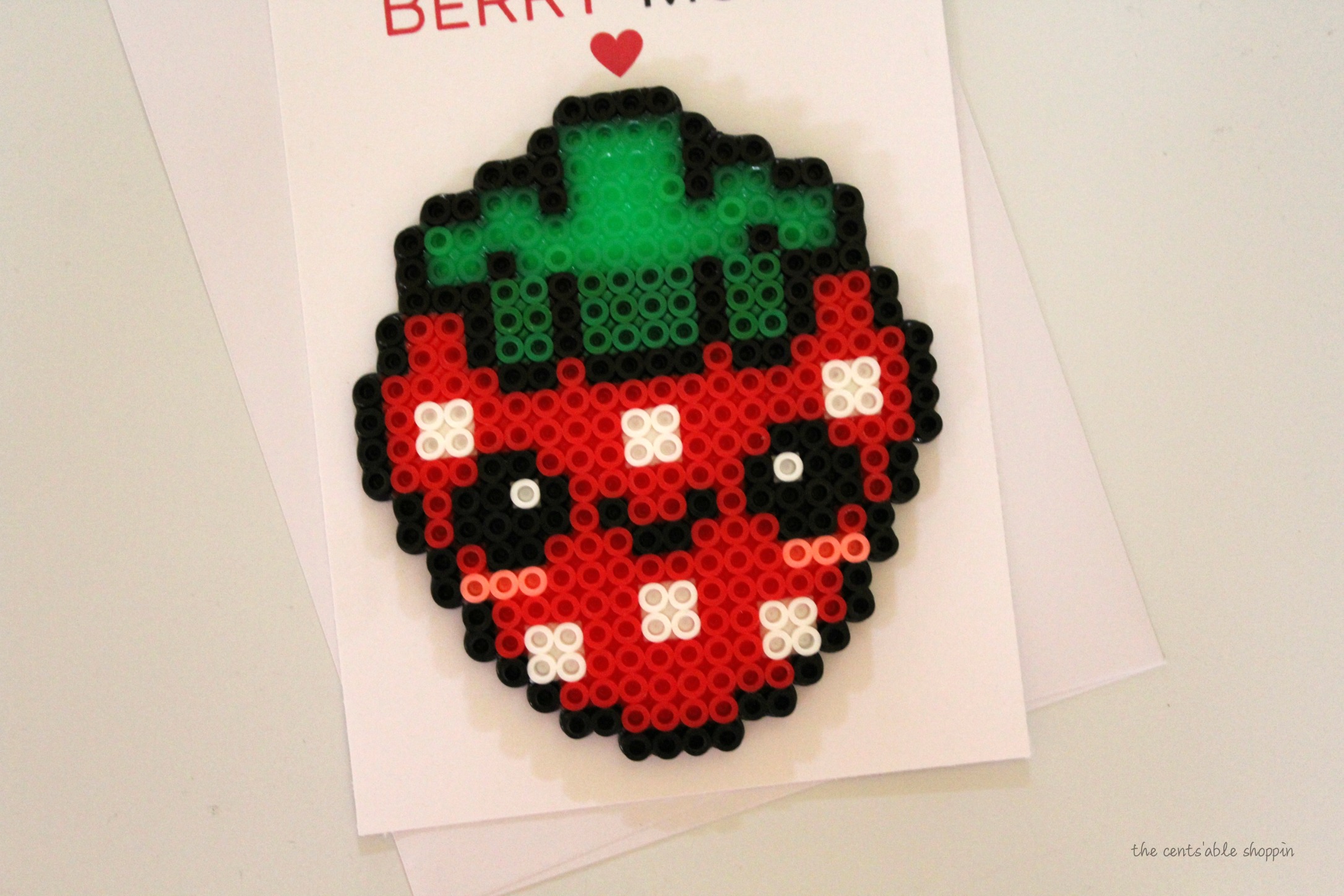 Strawberry Perler Bead
This Strawberry Perler Bead combines 6 colors and brings them together to create an adorable berry that serves as a love "pun".
(Disclaimer: This post includes affiliate links for items at no additional charge to you.)
First, gather your beads and count out each color required:
Black: 111
White: 26
Peach: 6
Light Green: 42
Dark Green: 24
Red: 120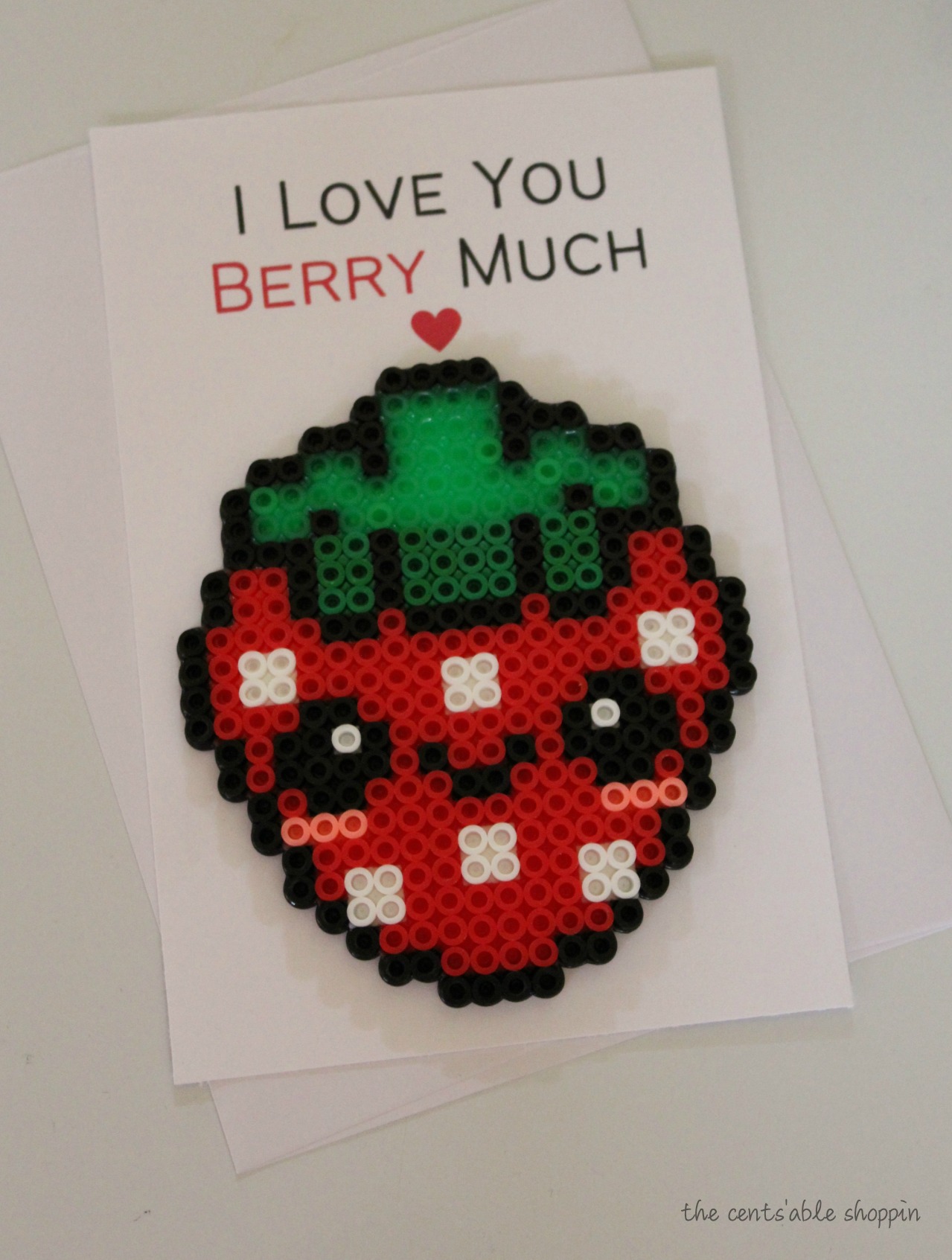 I Love You Berry Much Card
In addition to those items you'll also want to have:
Once you print the card, cut the paper in half with a paper cutter, and affix your berry on top with a single adhesive dot.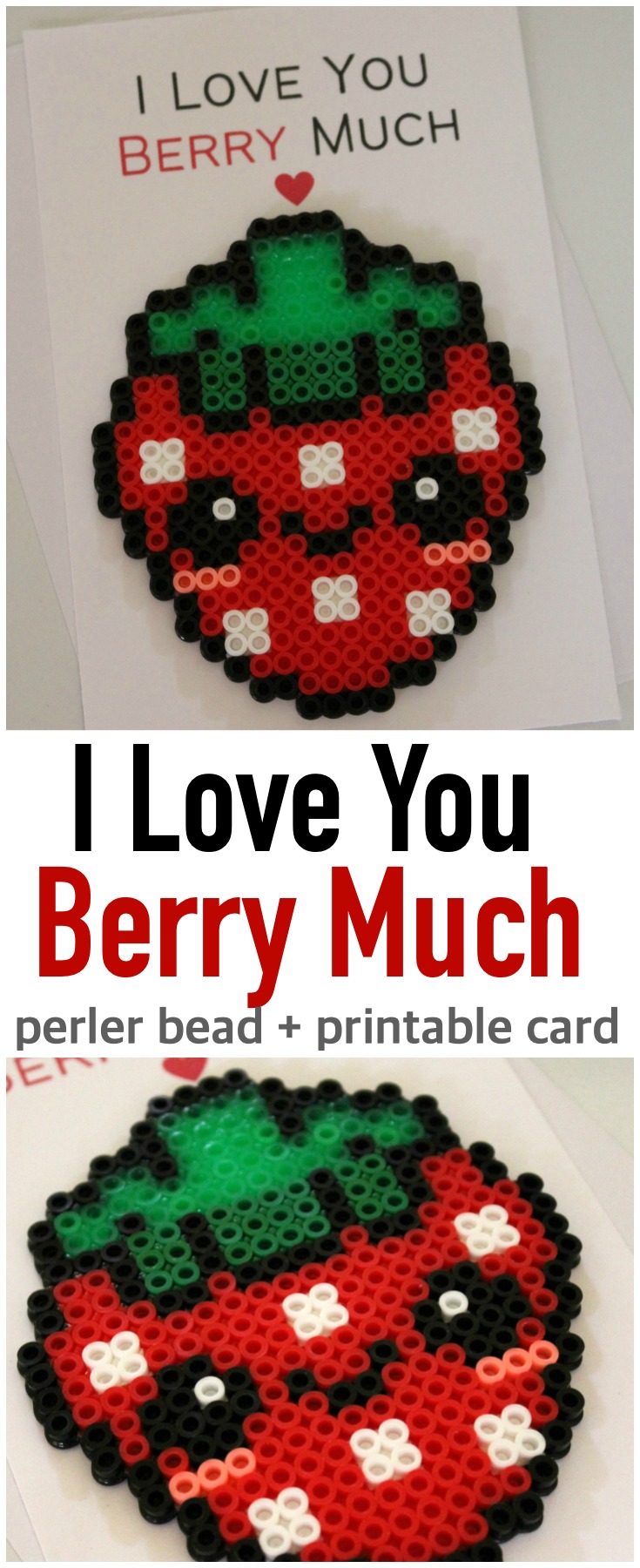 That's it! If you are sending to family or friends, place the berry on the card with a single adhesive dot. Then place in a 5×7 adhesive sleeve. Tuck in a 5×7 envelope and mail with a single forever stamp.
Don't want to make one?
You can buy the card & Perler Bead project already done and ready to mail to any recipient – with free shipping. Check it out here!
LOOKING FOR MORE PERLER BEAD PROJECTS?