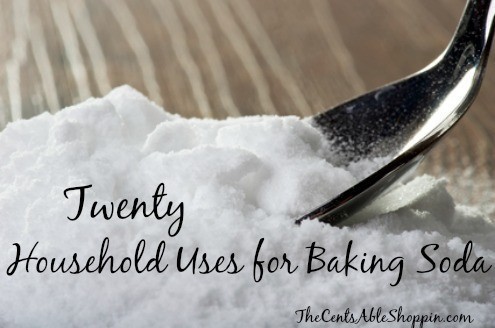 Most of us are familiar with Baking Soda – we cook with it. .. some of us use to scrub our bath tub – and, some of us (like my father in law) use it for indigestion (a spoon with some water is similar to using Tums Antacid)….
Some fun facts about Baking Soda that you may not know:
Most Baking Soda comes from Wyoming
Baking Soda was first Imported from England
Arm & Hammer is the most widely recognized brand of Baking Soda
You can pick up Baking Soda in Bulk at Costco – or, opt for the smaller one pound orange boxes at Fry's and Walmart, and like stores, for just around $1 if not a little more. This weekend you can get it FREE – through Sunday, too!
Keep them in your car to freshen the air, or keep in your fridge to eliminate odor. Use it to make your own soft scrub for the bath tub, and much more.
We put together 20 Household Uses for Baking Soda – and you can also print out the sheet as a reference.
Related Posts: