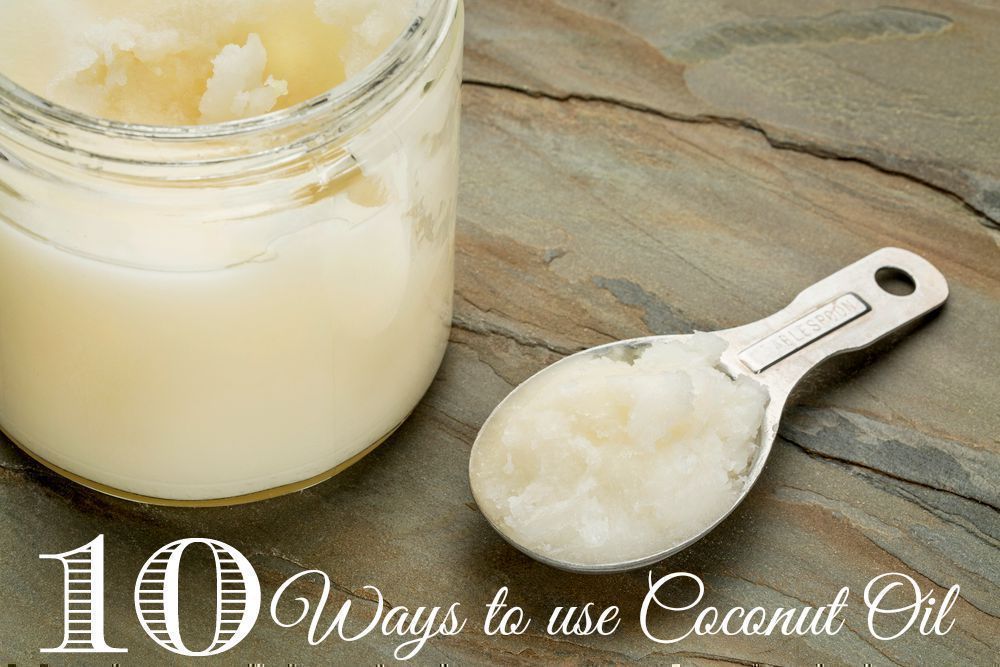 Do you love Coconut Oil? We GO through so much of it. I practically need to start buying it in 5 gallon jugs because we just use it for so many things. We usually get it at Costco, (2) 42 oz Tubs are $24.00… but if you aren't a Costco Member, Thrive Market has it as does Vitacost.
Both are great places for many other health care products.
Right now and the last few weeks most notably for oil pulling ~ it works great when you combine with essential oil for improved oral health. My smaller kids don't do that… yet anyways, but my almost 9 year old does, as does Dave.
Here are TEN ways you can use Coconut Oil – of course, there are MANY more… but these are some of the ways we put it to use around our own home…
As a replacement for vegetable oil in cooking
Use in homemade body wash
Dilute with Essential Oils to apply on skin
Helps to clear up cold sores (I get these almost every other week)
As a diaper cream for baby (instead of using diaper rash cream)
Make your own Body Butter
Use with equal parts sugar as a body scrub
Works super for cradle cap on baby — massage onto the scalp, leave on for a few minutes and then use a warm washcloth to gently rinse off
Oil Pulling (swishing for 10 – 20 minutes daily) with Clove, or Oregano Essential Oil for improved oral health – make sure you spit out in the trash or outside!
What Kind is Best?
For External uses… expeller pressed or other times of refined will work… but if you are using it for internal use, an unrefined, virgin coconut oil is the best.