Summer is here! Grab these easy Summer Travel Tips for families to keep your kids happy and your family well organized this summer!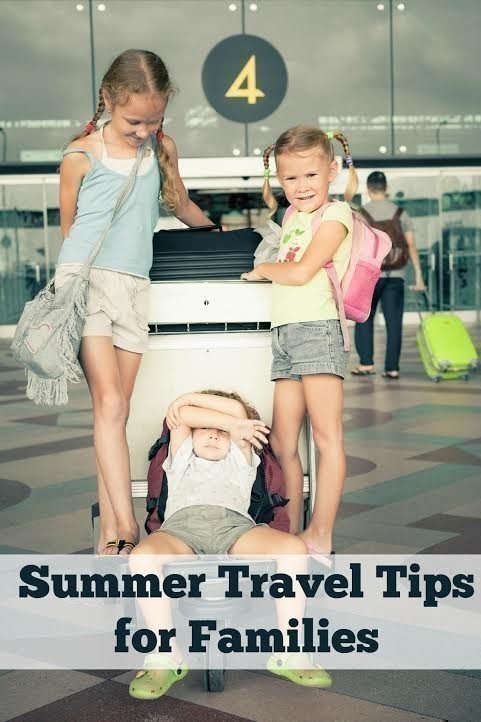 Summer Vacation is here (or, for some of you it's right around the corner!) – that means many of us will be taking off to go out of town, in attempt to enjoy the short break from the school year.
Whether you're flying this summer, or taking a road trip across the country, keeping your sanity during summer travel might not be easy! Follow these tips to help prevent some stress on your trip.
Book early. This is important for flights as well as rental cars and hotels. Summer time is when everyone travels, so don't get stuck in a shady hotel or on an outrageously priced flight!
Get a tune up. Schedule maintenance on your car before you take off for your road trip. Trust me when I say you don't want to experience a vehicle breaking down, mid-summer, in the middle of nowhere, with kids. Sigh…
Pack smart. Downsize and pack light. If you're flying, you already have to downsize to travel-sized products. Why not do the same if you're traveling by car? Unless you all use the same bottle of shampoo, tube of toothpaste, etc – then it would be more economical to buy one full-size product of each. Pack one outfit for each day of your trip, and pack one extra for the kids. If you're staying for more than a few days, hopefully you'll have access to laundry facilities.
Keep them busy. I'm talking coloring books, colored pencils (crayons can melt, markers make a mess), Barbies, action figures, LEGOs… pretty much anything you can think of to keep their little hands (and minds) busy. Print off road trip BINGO pages, word searches, and other fun games to keep school-aged kids entertained. When I was a kid, I always loved playing the License Plate Game.
Tip: Try this Road Trip Fun Folder!
You can also pickup small games like this Travel Scavenger Hunt For Kids Card Game (just over $6) or Mad Libs for the Road for just $3.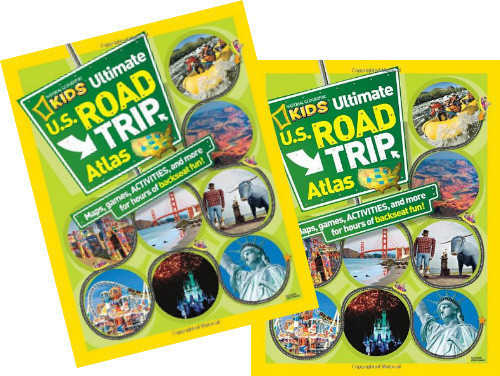 OR pick up this National Geographic Kids Ultimate U.S. Road Trip Atlas for just over $3 – which covers all 50 states (and keeps them busy on a drive or flight!) Portable DVD players can also come in handy too – especially for Road Trips!
Don't let them get hungry. Don't stuff them full for the entire trip, but pack snacks like trail mix, fresh fruits and veggies (carrot sticks!), granola bars, raisins, etc for the kids to snack on. Hungry = crabby!
Call in reinforcements. Electronics aren't our first line of defense, but can be used to keep kids quiet for extended periods of time, depending on their age(s). Electronics can be so useful! Anything from a portable DVD player to educational apps on your iPod can keep them busy for a bit. On the road, a portable DVD player can be an absolute life saver, and in the air, so can headphones and an iPod.
Stay calm. When traveling with a family, things are bound to go wrong. It's just how things work. How you deal with these things is what's going to determine the outcome of your trip. Instead of getting upset over little things (like a drink spilling in the car, or a kid dropping their luggage while rushing at the airport), roll with the punches. If you're upset about something, step back and take a deep breath, and think about what you'd like to remember about your summer travels – the fun stuff, or you having a meltdown because of something small. Woosah…
What's your best summer travel tip? Leave it in the comments!