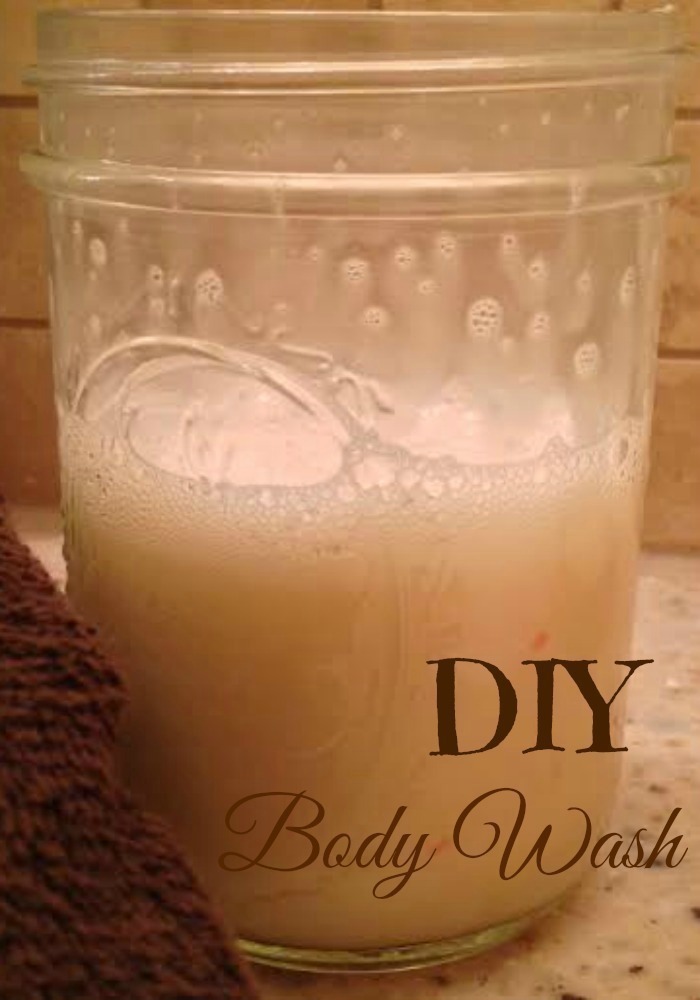 On a "Make it Yourself" scale of 1 to 10, I think I would have to honestly say I'm right up there at 8 or 9… I would rather make my own things than buy in the store.
I know for many that seems silly considering you can drive to the store and just buy things, but for me it's just a matter of making things easier. Having to GO to the store is hard. On some days, even so much as thinking about going is difficult.
My 8 year old and I ditched soap and body wash about 5 – 6 months ago, we never used body wash from the store anyways so it wasn't really "ditching".
My husband does not use body wash (he cannot stand the stuff) nor do my boys. Open my stockpile cabinet and you will find close to 20 bottles – we keep all of it for gifts at the holidays. And every year those recipients look for MORE than what we gave them the year prior :)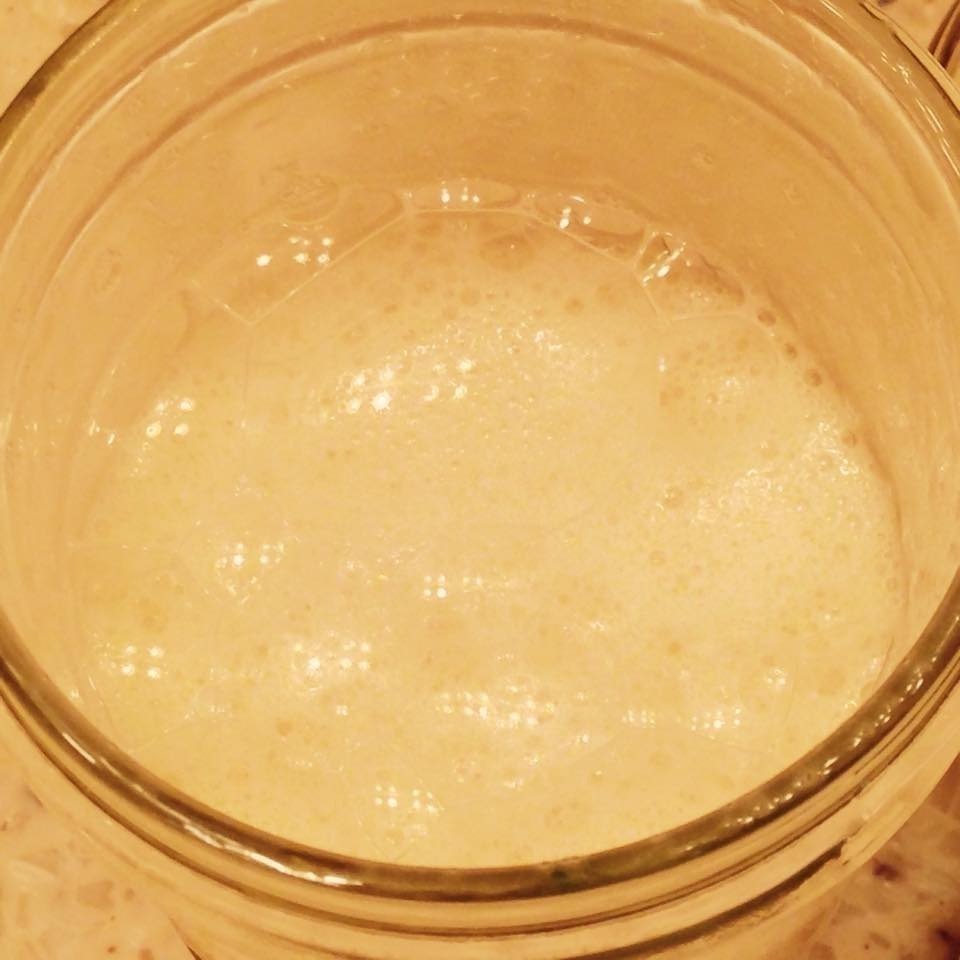 If you haven't considered making your own Body Wash it really is pretty simple – it doesn't have all the crazy ingredients that your store body wash has, but it WORKS, and it works well. If it didn't, I'd be smelly to be around and I'm not or I'm sure Dave would have mentioned it to me by now.
This body wash is three fold – I use it for face wash, and for shaving, so it really does have 3 uses.
I never think about things until my kids bring them up, but my daughter mentioned in Target earlier this week as we pushed our cart through the baby aisle "Mom – all these baby soaps and shampoo are on sale but you never buy them because we make ours. I love making our own stuff."
So do I..… feels good to have ONE body wash that everyone can use instead of 25 bottles of random wash in the cabinet.
DIY Moisturizing Liquid Body Wash
Directions
Mix everything in a glass canning jar, put the lid on and shake, shake, shake. It'll keep for quite a long time – when you use, just pour on a body sponge or a pouf and lather up. It doesn't take much.
Shake the jar well before each use.
Pick your Scent
You can pick your own oil combinations – use one, or mix two – we love Rosemary for ours personally. But here are some other combinations you can try for yourself.
Rosemary – great for skin that suffers from eczema or dermatitis.
Orange & Lavender – Orange is great for oily or dull skin and when paired with lavender smells AMAZING. Lavender helps alleviate itchy sensitive skin.
Geranium & Lavender – smells like sweet floral. Geranium is great for oily skin, and lavender is perfect for itchy, sensitive skin.
Grapefruit – Energizing, great for toning skin, and works to control oily skin too.
Some people like Peppermint too – which is great in your body wash. I just try to avoid it with with my kids. If you tell to avoid washing "certain' body parts they will intentionally wash "those" body parts, and using Peppermint on some areas just doesn't bode well.
Ever wanted to try Essential Oils?
See more of our recent posts on Essential Oils – we have a neat promo that'll help you get a huge starter kit & $50 in bonus items.
Disclaimer: These statements have not been evaluated by the Food and Drug Administration (FDA). These products are not intended to diagnose, treat, cure, or prevent any disease.