A POGO Pass allows you to make memories at an affordable price – with locations around Texas, Las Vegas, Kansas City, Phoenix and Tucson!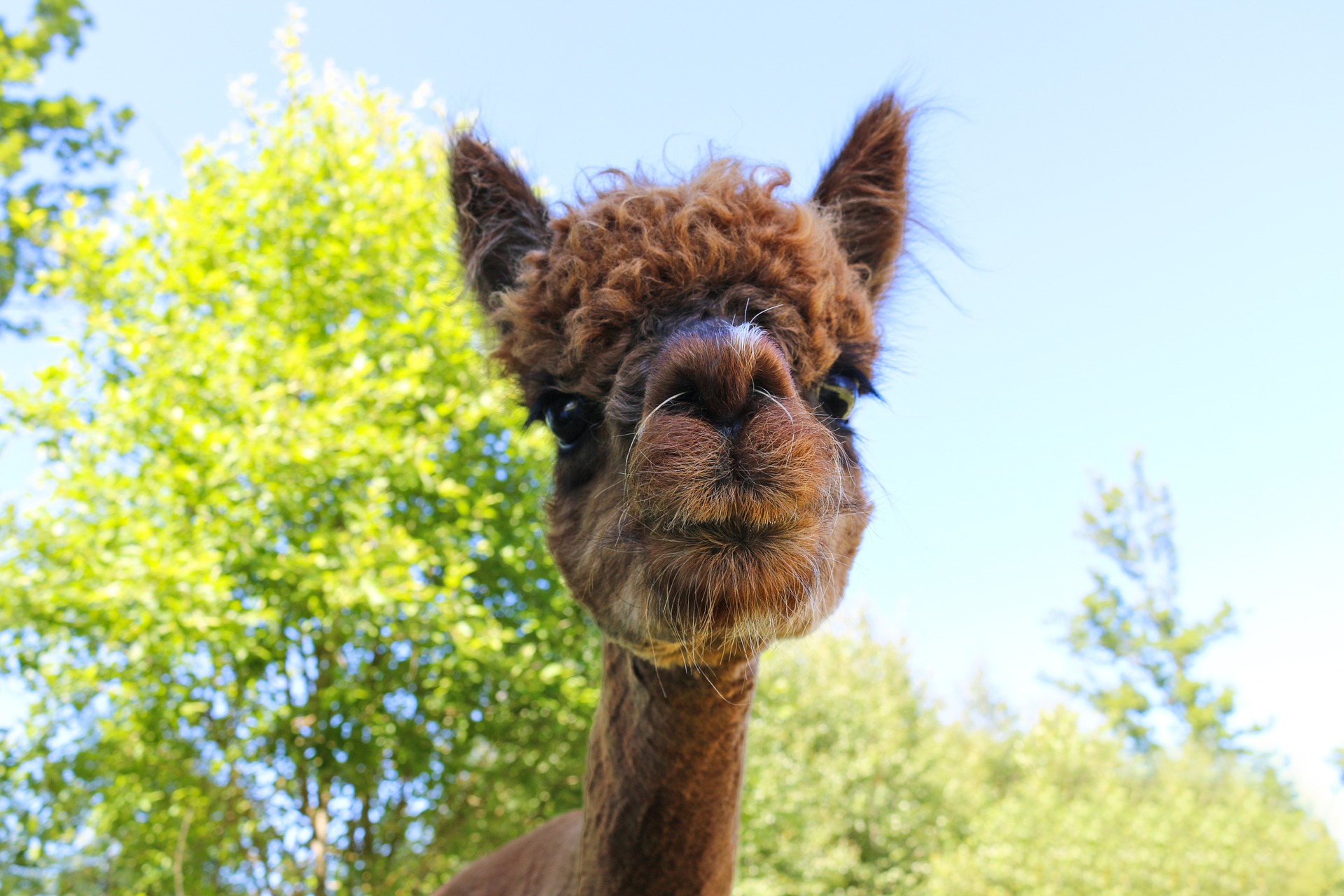 With warmer temps right around the corner, if you haven't thought of picking up a POGO pass it's a wonderful way to save money and have fun with the family!
POGO pass has introduced a Basic POGO Pass (as low as $19.98) and a Standard POGO Pass ($39.98) for the following areas when you use promo code CENTSABLE.
Austin/Waco
San Antonio
Dallas/Fort Worth
Know someone looking for an affordable way to spend time with their family? Share this savings with them!
Austin/Waco: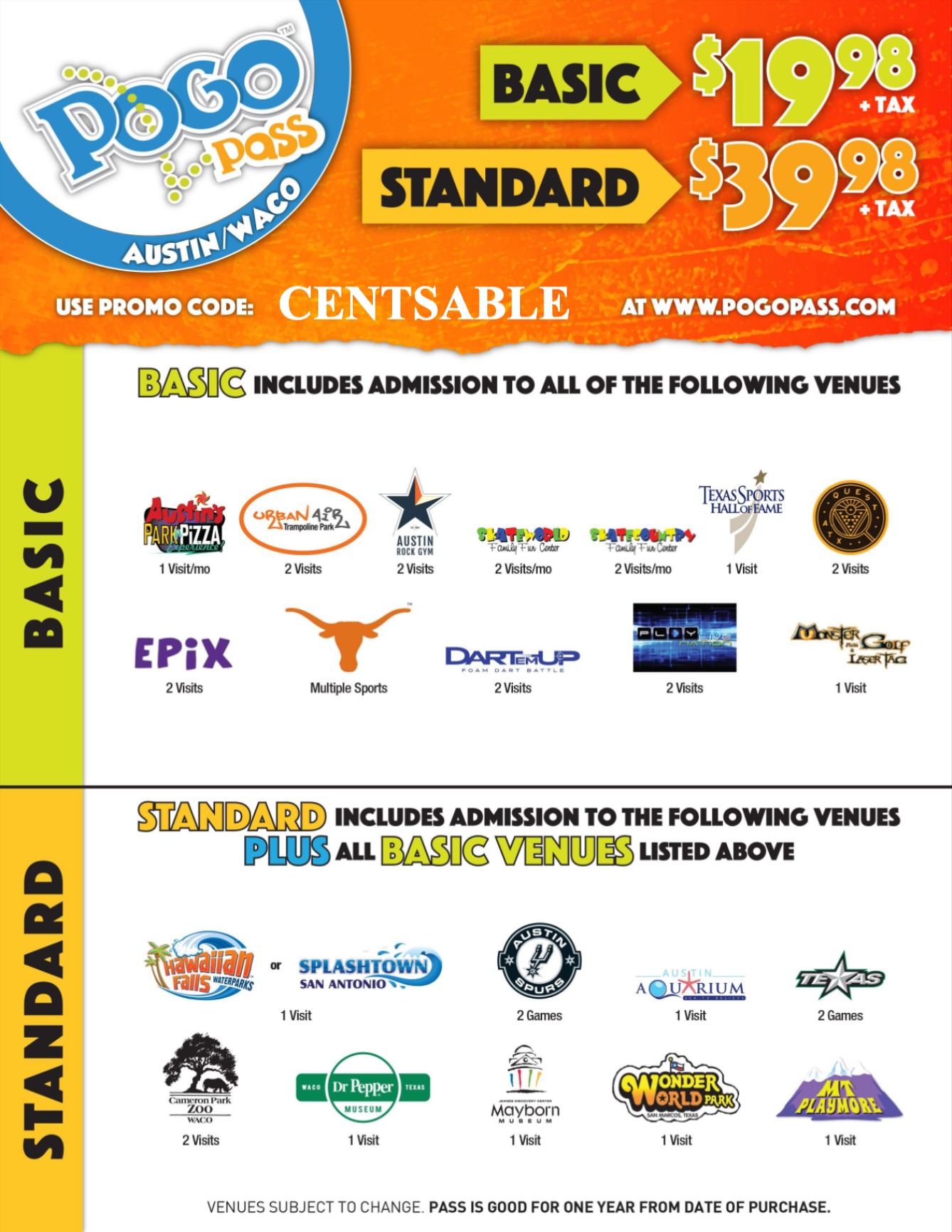 Dallas/Fort Worth: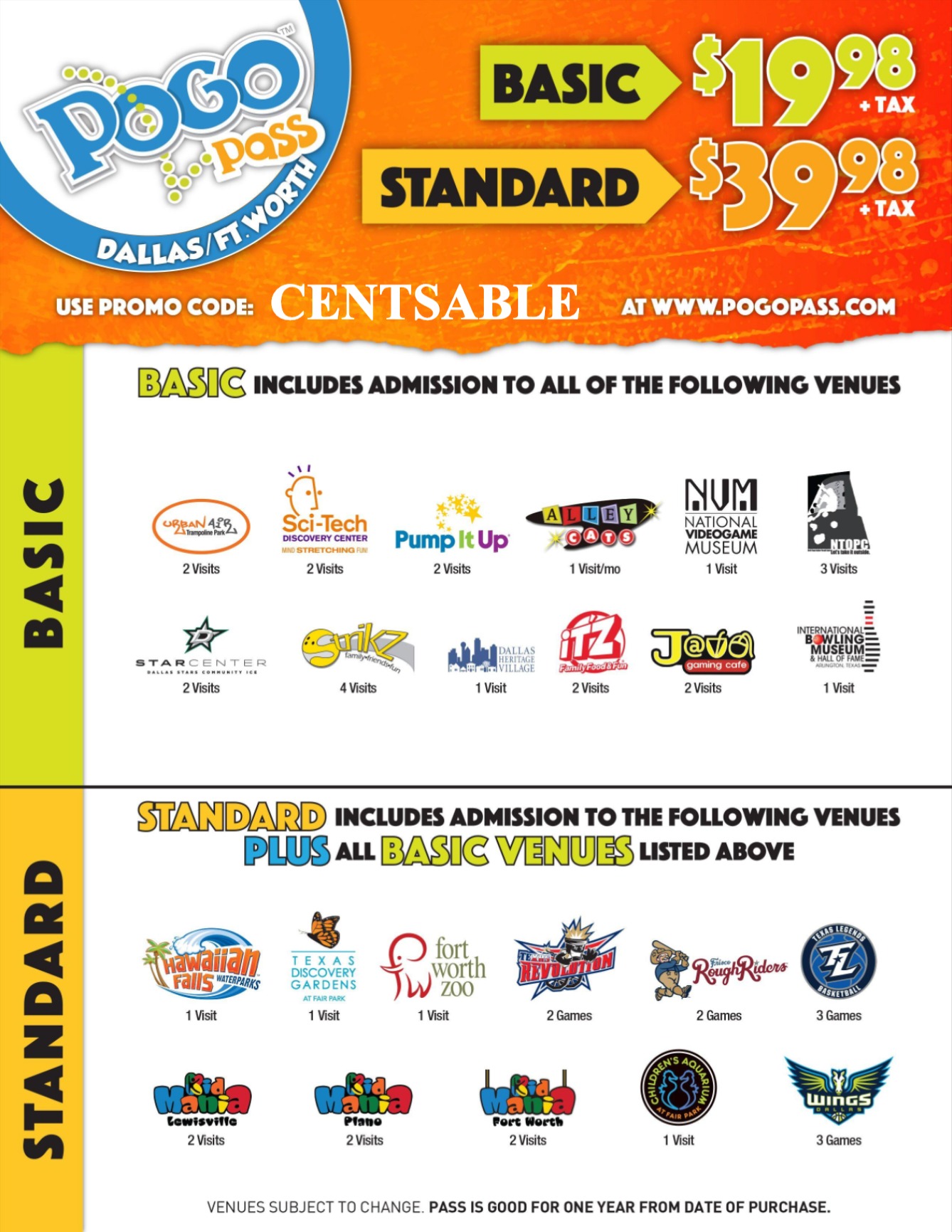 San Antonio: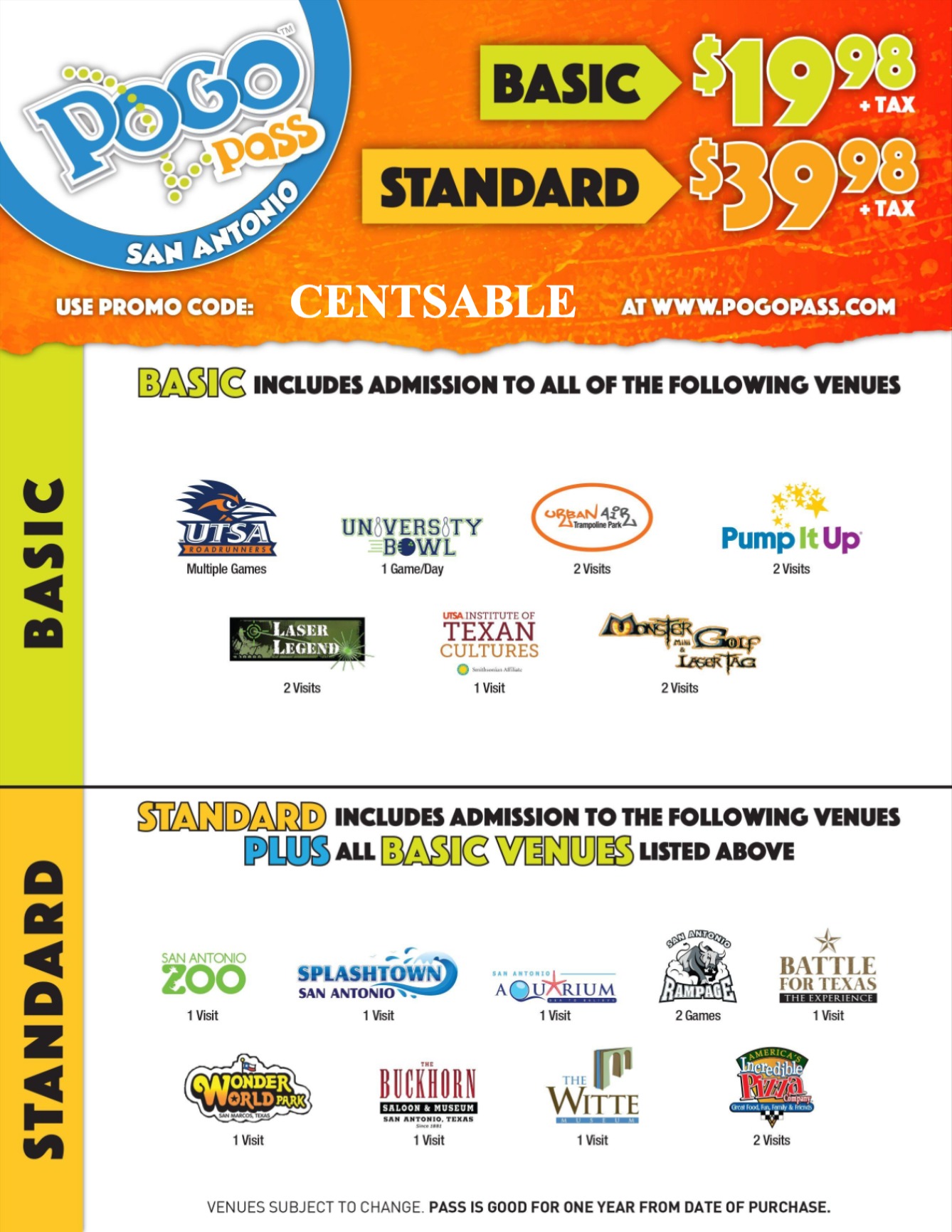 This family fun and entertainment pass is a must if you have kids, and the perfect way to incorporate more quality time together doing the things that everyone loves.
Your pass will keep the kids busy over spring break, throughout the summer and even over winter vacation. From ballgames to zoo visits, indoor play areas and even laser tag, there's bound to be something for even the smallest of kiddos!
For a limited time only, capture this tremendous savings by using code CENTSABLE at checkout – your savings will reflect on the final checkout page. Your passes are good for a full year after their date of purchase!
Don't forget: grab the POGO Pass mobile app to show your passes on-the-go!
About the POGO Pass:
We recommend a pass for ages 2 and up.
Venues can change at any time!
You can print your pass OR log into your account to show your pass at the venue.
Some venues have specific hours to use your pass, so see the POGO website for more.
POGO Passes are personalized – one per person!
Have the Basic pass? Upgrade to the regular pass at any time!