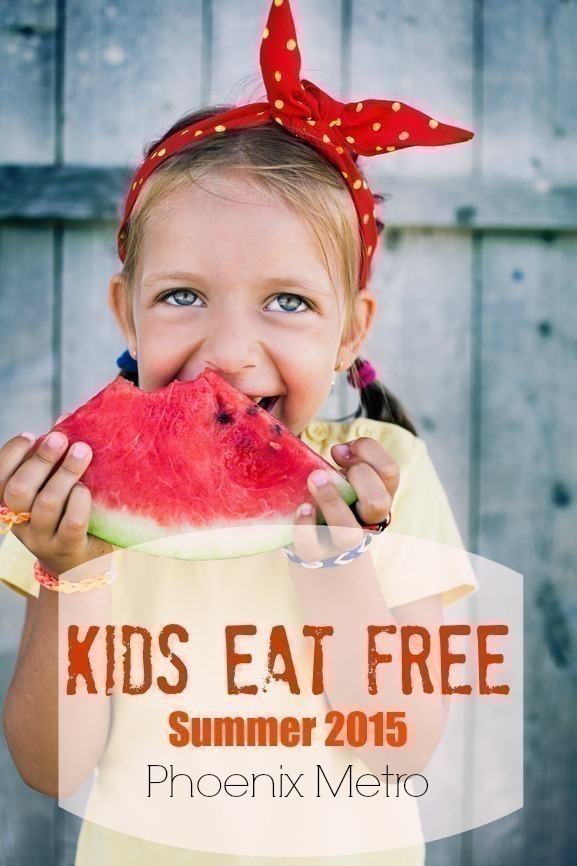 With the summer break right around the corner, most kids are going to be spending the day at home – and your grocery budget will need to stretch farther. Much farther.
The Summer Food Service Program is back again this year (2015) to help families across the Valley Metro area.
Thankfully there are local resources in the Valley that will help you do that, for FREE – head over & search for SFSP Sites HERE by zip code.
Coming soon you will be able to score a consolidated listing of locations around the Valley. You can reference last year's Summer Food Service Program sheet — which may vary slightly from what is offered this year, when available.
It showcases more than 3 dozen locations around the Valley offering FREE Meals to Kids & Teens 18 years of age or younger. Locations cover over 60 sites between the West Valley, Phoenix Metro, and East Valley.
Some locations will offer FREE Lunch, while others offer FREE Breakfast, or FREE Dinner… through dates extending into August.
You can also search HERE for Community Based Organizations & Government Programs that are assisting in your area (Plug in your zip code).

Mesa Public Schools is also providing FREE & Reduced Breakfast & Lunch this summer as well.
Don't forget we have a much larger round up of Kids Eat Free or Cheap around the Phoenix Metro area that you can bookmark, too!