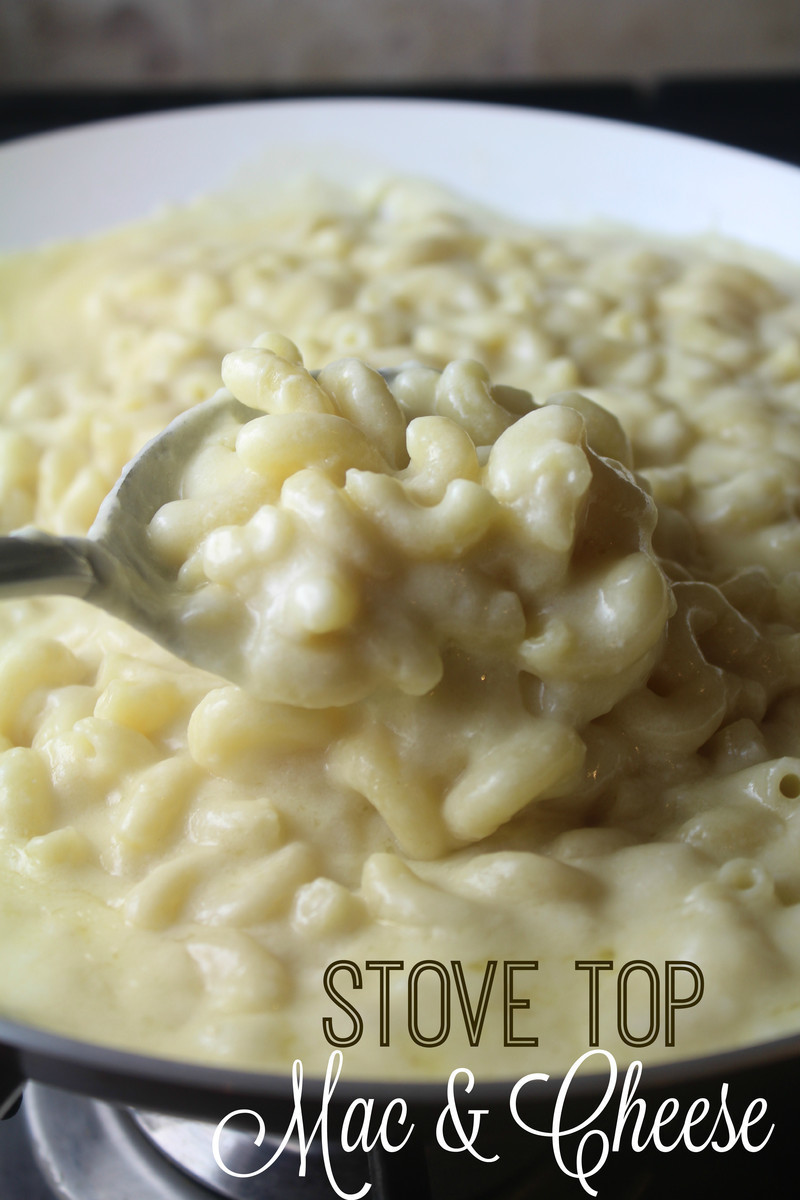 Just a few weeks ago we shared our really delicious and amazing Macaroni & Cheese – which was oven baked — it's really good. But only if you have some time on your hands because after making it, you will need oven time of at least 25 minutes in addition to the prep time – sometimes we just don't have that ability.
If you don't have time for that, the stove top variety is JUST as good – I'm not kidding, it really is. My kids LOVE mac & cheese but the boxed variety is just yucky! No matter what brand it is, it won't get eaten here. They want it HOMEMADE, and that's great with me because it's honestly just as easy to make it — it doesn't really take any more time.
Plus, you know what goes in it and that's the best part.
Stove Top Macaroni & Cheese
2015-11-27 17:49:32
Serves 4
Ingredients
1/4 C. Butter (NOT Margarine!)
1/4 C. Flour
2 1/2 C. Whole Milk (do not use anything less)
1 12 oz box of Macaroni Noodles (or for creamier Macaroni use 1/2 Box - depending on how many you are feeding)
8 oz. Shredded Cheese - Monterey Jack, or Cheddar
Salt to Taste
Instructions
Start by boiling your pasta for 8 - 10 minutes, drain and cover.
In a saucepan on the stove, put the 1/4 C. Butter on Low Heat and melt.
Add 1/4 C. Flour and whisk into the butter to make a roux.
Add the 2 1/2 C. Milk, and whisk as you continue to heat on Low/Medium. Whisking ensures you won't have the clumps.
As the mixture thickens with time, add the bag of cheese.
Stir the cheese into the mixture until melted and then add salt to taste.
Gently mix in the drained macaroni until well coated in the cheesy sauce.
Serve in bowls.
Notes
Love it cheesier? Add 1/2 bag of additional cheese of your choice.
The CentsAble Shoppin https://www.thecentsableshoppin.com/