Learn how to make an adorable Seed Paper Valentine with a FREE printable card and seed paper tutorial. Print at home and send to family and friends!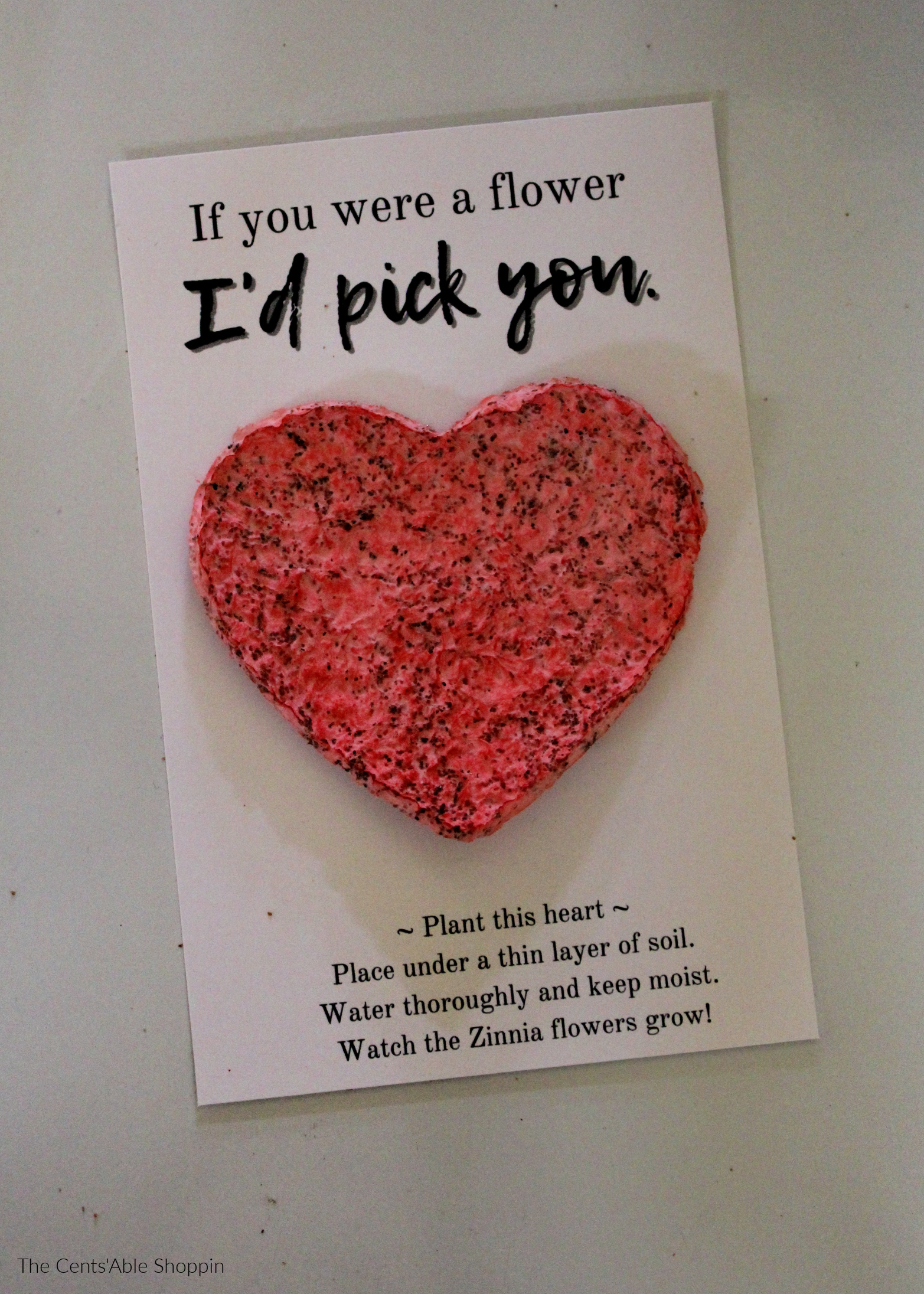 Are you a crafty person? Some people are the epitome of Pinterest creations. Not only were they born to create the most beautiful items, they can replicate Pinterest ideas with definite ease. They have the ability to whip up the most gorgeously adorable crafts that would make the average person go "whoa!"
While I'm not necessary super crafty, I can definitely whip up some homemade soap, sew up a storm, and make the cutest Perler Bead cards.
Our latest project is this neat Seed Paper. Seed paper is super easy and fun to make at home – once dried, it can be turned into unique cards to gift to a loved one.
WHAT IS SEED PAPER?
Seed paper is paper with seeds embedded into it. Once placed on soil and watered, it will germinate and sprout little baby seedlings. Eventually, the paper will decompose and leave the seedlings to grow into mature plants.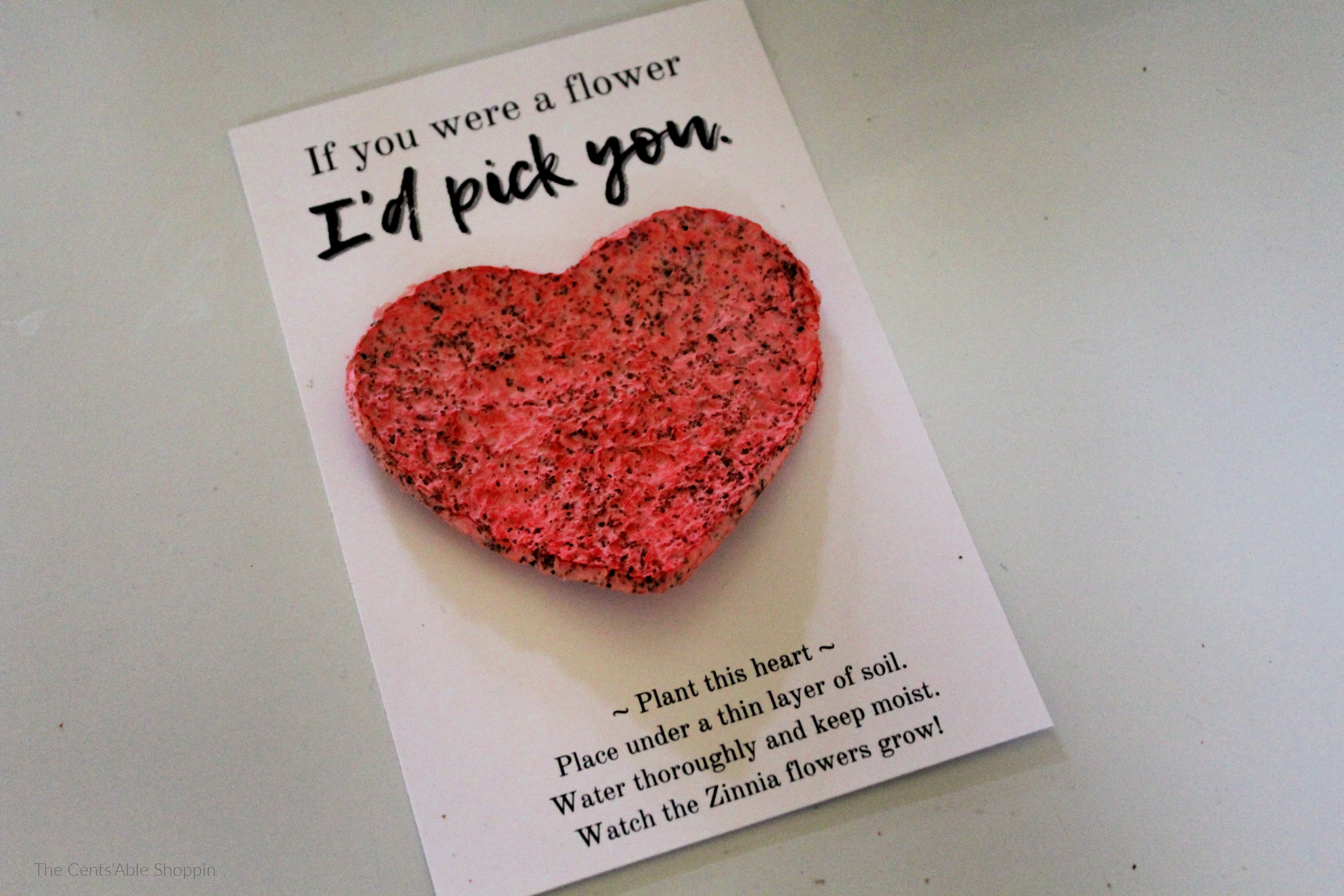 Plantable seed paper is super easy to make, even if you are craft-challenged. Once made, it can be used as invitations, birthday cards and even encouragement cards.
Learn how to make your own seed paper with our simple tutorial here.
SEED PAPER CARD
Seed Paper can easily be transformed into cards to gift to family and friends. To send a Seed Paper card to your family and friends, simply grab some card stock and follow our directions below:
adhesive dots (pick up at the Dollar Tree)
5×7 envelopes (pick up at Hobby Lobby or here on Amazon)
completely optional: 5×7 adhesive sleeves
Once you print the card, cut the paper in half with a paper cutter.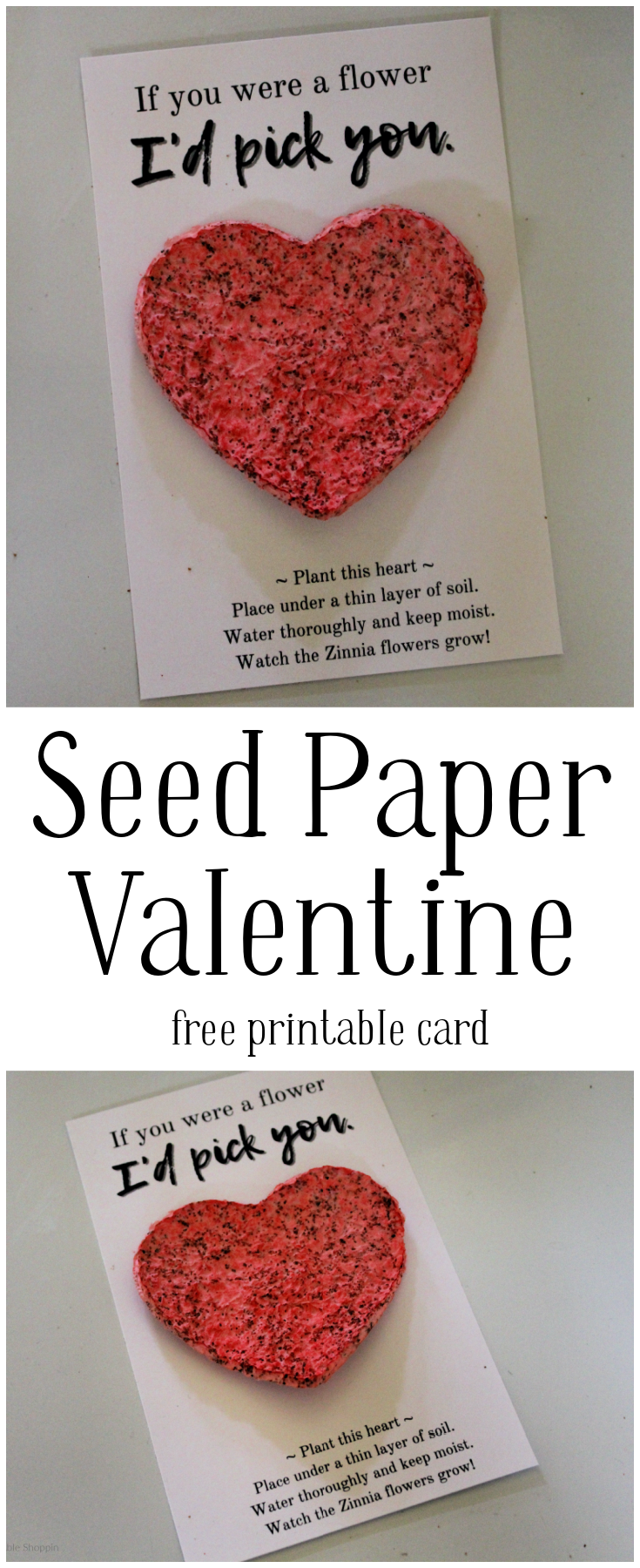 If you are sending to family or friends, place the seed paper on the card with a single adhesive dot. Then place in a 5×7 adhesive sleeve. Tuck in a 5×7 envelope and mail with a single forever stamp.
LOOKING FOR MORE PRINTABLE CARDS?
Check out these fun Perler Bead pun cards you can make and print at home!